VIDEO: FC Nantes ultras sent clear message against repression!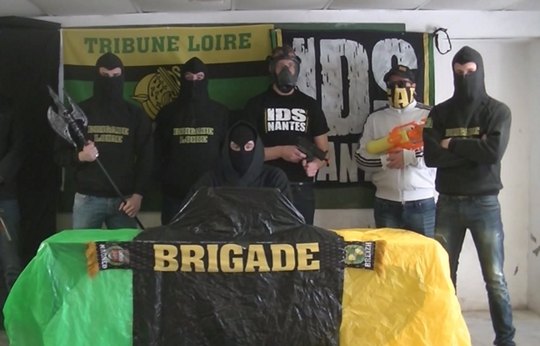 Fans of FC Nantes, members of group Brigade Loire, posted interesting video on Youtube.
Dressed as terrorist (as everyone in France see ultras), they sent message to French authorities and Football federation. On Sunday FC Nantes is playing in Saint Etienne and there are many restrictions for away fans (limited tickets, special personal cards, not allowed to travel in private cars...). Nantes ultras invited all fans not to accept those rules and to come in cars and buy ticket as usually and as free people.
France host Euro 2016 and Ultras suffer big repression because of that. "We are not animals" they said at the end of the video.

Watch video (including English subtitles):


Support to all French supporters!  Ultras not criminals!