Spanish club sold to modern football.
Dubai group buought Real Zaragoza

Several newspapers, as www.arabianbusiness.com, announced today that Royal Emirates Group has bought the well known La Liga club from Spain, Real Zaragoza.
This group is an investment group chaired by some Sheik from Dubai, of course with way to much money. The group said on Tuesday that it has taken over a La Liga club, and what club it is will be announced Thursday. The club will be named "Team Dubai".
Lot of media write that the club is Real Zaragoza. This club were founded back in 1932, has a rich story and one of the better clubs from Spain. As most other clubs they have supporters following them, spending their money and love for this club, NOT FOR SOME RICH GUYS FROM DUBAI!
Photo from one of the many chores Real Zaragoza supporters have made: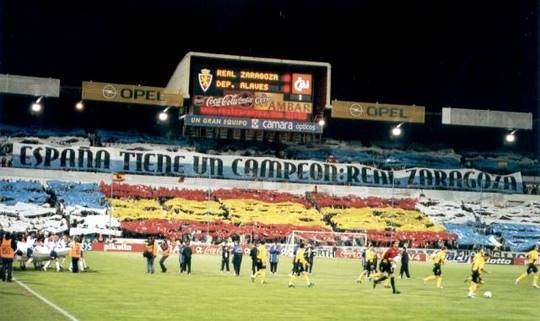 Ultras-Tifo.net - AGAINST MODERN FOOTBALL!