Poland: Fans boycott because 1 EUR of each ticket goes to refugees.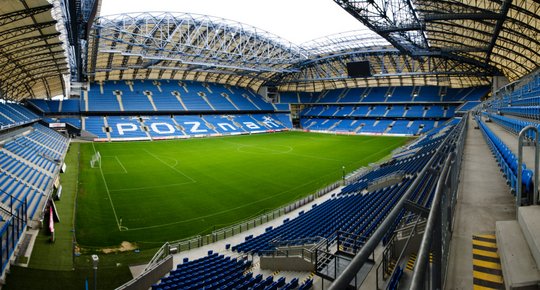 Poland: Fans boycott EL match against Belenenses because 1 EUR of each ticket goes to refugees.
Updated 18.09.2015
Less than 8000 spectators attended this match: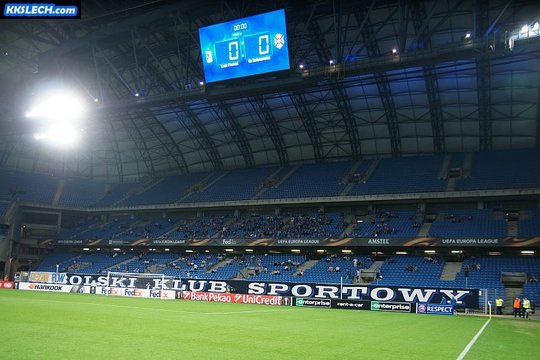 ---
During last home match fans of Lech Poznan displayed banners against refugees and chanted anti-refugees songs. At one banner you could read "This is obvious and simple for us. We do not want refugees in Poland".
Thursday this week Lech Poznan play home against Belenenses (Portugal) in Europa League. UEFA announced that all clubs participating in the competition have to pass the € 1 from each ticket sold on their forthcoming match played at home on refugees.
As a result of that Lech Poznan supporters have announced they will boycott the home match this week against Belenenses to make sure they don't contribute with money to the refugees!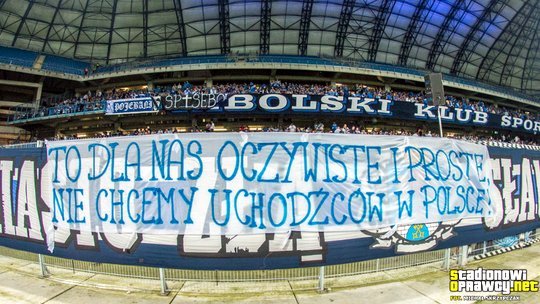 Announcement from the group Kibolski Discussion Club:
(translated by google)
In the face of information about the forced transfer of income from the nearest match Europa League for Muslim immigrants flooding Europe, as people gathered around the Fans Discussion Club express our strong opposition. The consequence of this is the decision of forgiveness match against Belenenses and staying in their homes.
Being part of a community of fans of Lech Poznan for many years voluntarily and without media acclaim engage in charity to the poor. Multitone collection of food, chemical products, textbooks and school is an expression of not only commitment, but also great sensitivity hearts across blue and white family. During our trip to the former Borderlands of the Republic we have repeatedly met our compatriots living in extreme poverty, persecuted for their commitment to the lost homeland. With each of our visit we saw on the faces of our compatriots tears of bitterness - their tragic fate is a terrible price to pay for loyalty to the Republic.
Passed by us gifts only marginally compensate for the pain of oblivion to which they were condemned by the Polish authorities. It's cruel oblivion is in stark contrast with what we see in recent weeks as compared to Muslim immigration. The hypocrisy of the elite and their media officers makes something in us rebels and we have no plans whatsoever to support current activities contrary to the Polish raison d'etat.
At the same time clearly and definitely we declare further, enduring support for compatriots across the eastern border. In the Vilnius, Hrodna, Pinsk or beat Nowogródek hot Polish heart. You can be sure that we will not forget about them. We encourage you strongly to support our initiatives. "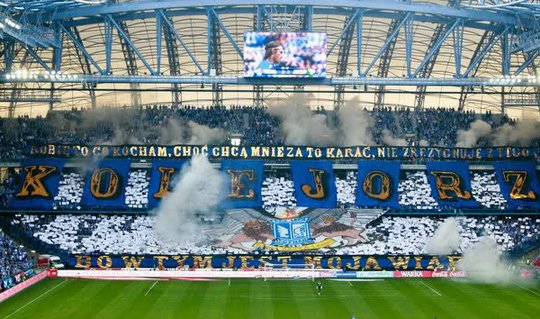 Scenes like this will probably not be seen Thursday when hardcore Lech Poznan fans boycott the match.
Many groups in Europe displayed in the past banners about the refugees situation, click here to see some of them.