Iraklis fans protested because their team got related to 2nd league due to financial problems.
Iraklis (Greece) fans made big protests in the center of Thessaloniki because Greek Sport Authorities didn't give them approval to play in 1st league due to financial problems of team.
First protest was 27th April and second, which was more violent (50 fans arrested), was yesterday after decision that their club will be relegated to 2nd league next season because of these financial problems.
Protest 27th April: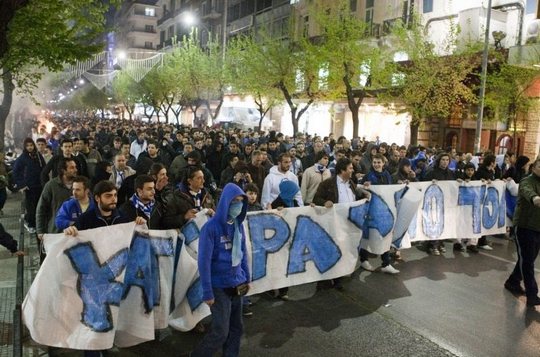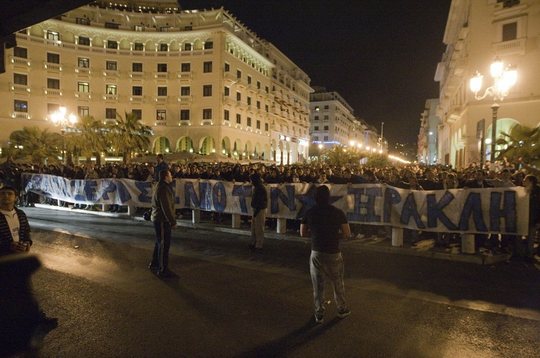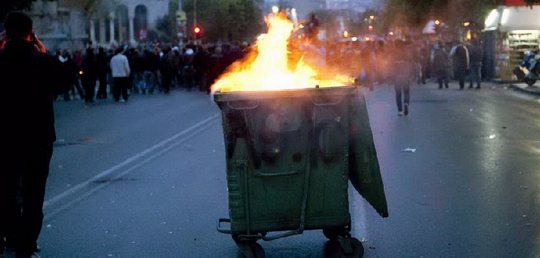 Protest 4th May: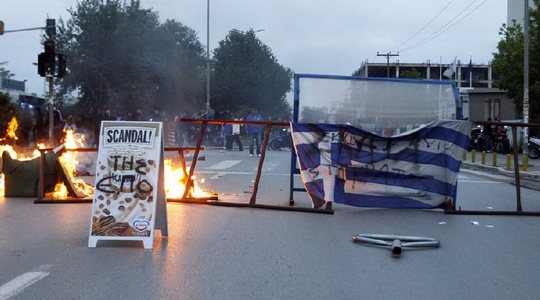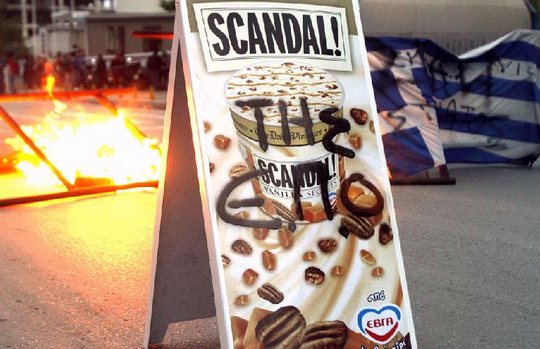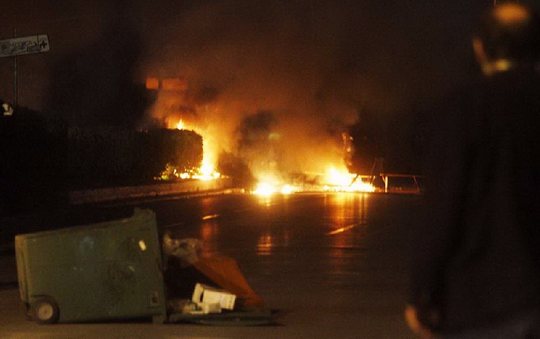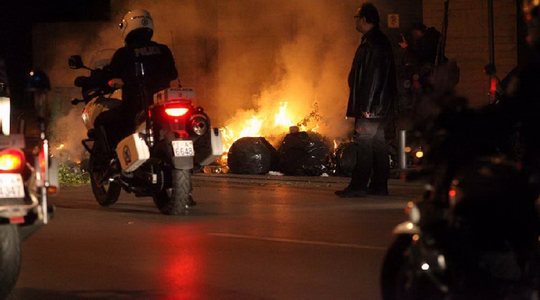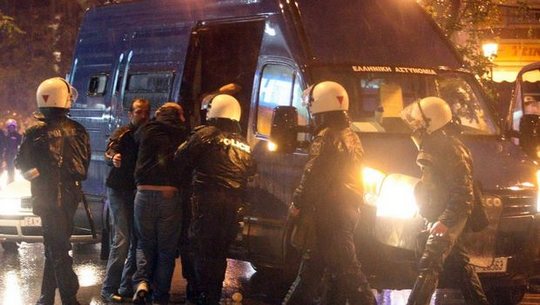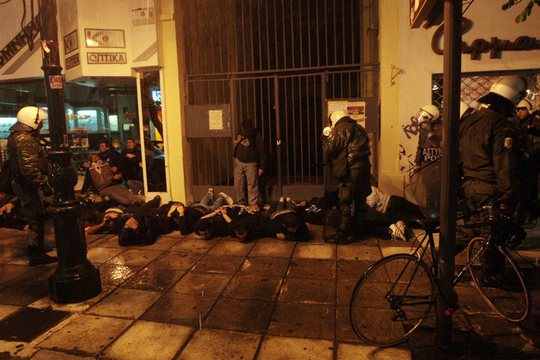 Fans of Panionios have same problem (but they didn't get relegated), check photos from their protest on 26th April: