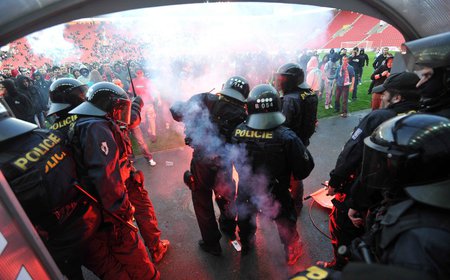 Czech cup: Slavia Praha - Sigma Olomouc 05.05.2011.
Ultras Slavia Praha and other fans of Slavia stopped cup match against Sigma Olomouc.
Slavia is in big economical problems. Past owners robbed out the club. New club owners have no idea what happened and they can't find way out of disappearance of the oldest football club in Czech republics. They make only promises and do nothing to make situation better. Ofcourse fans are very angry!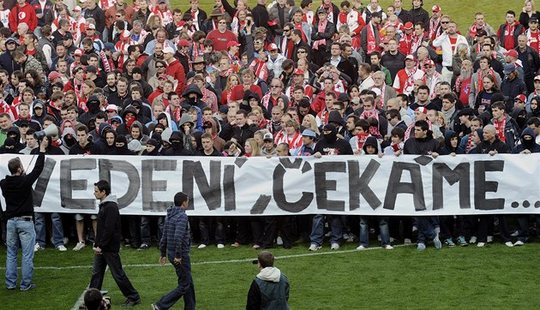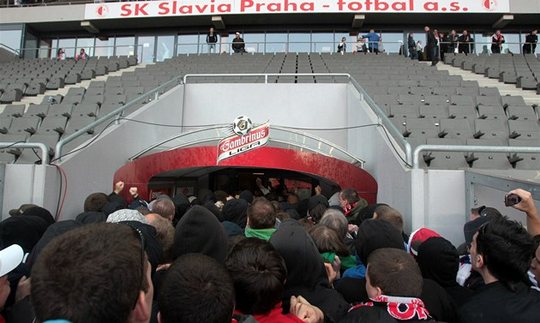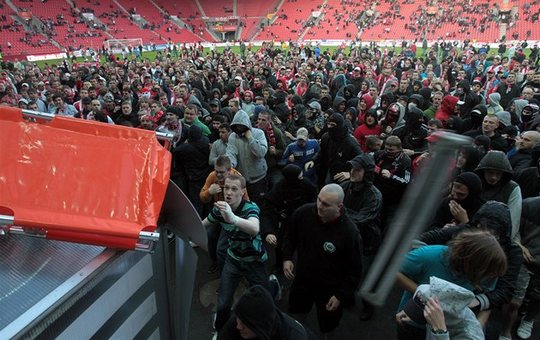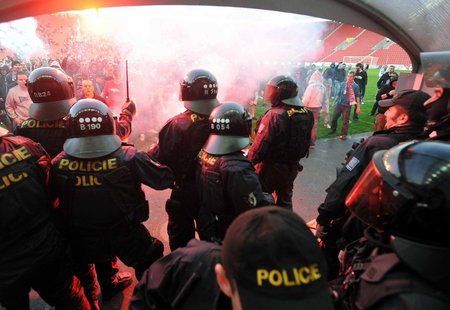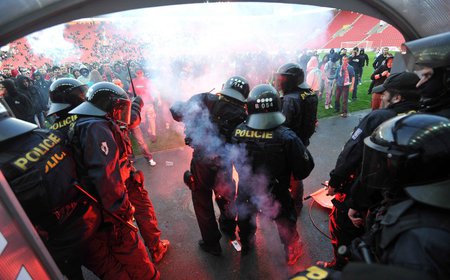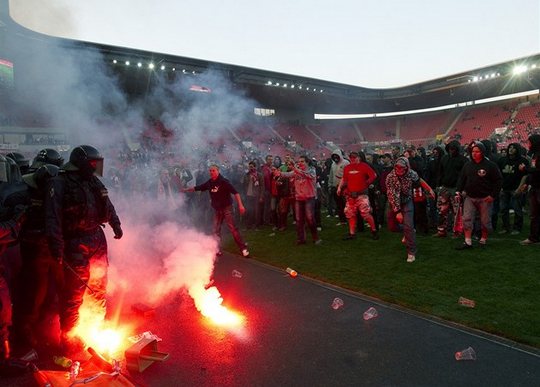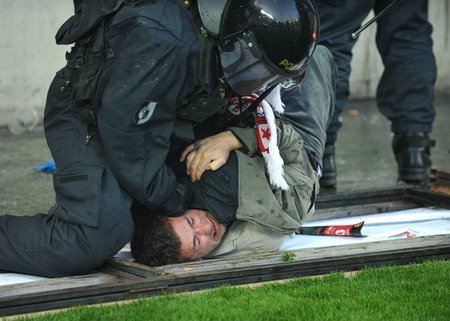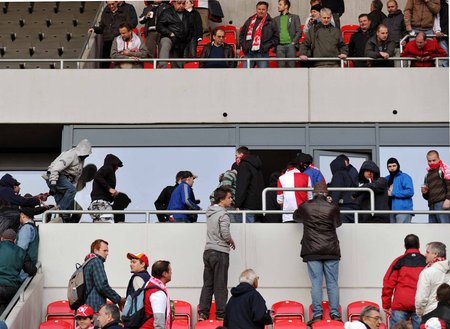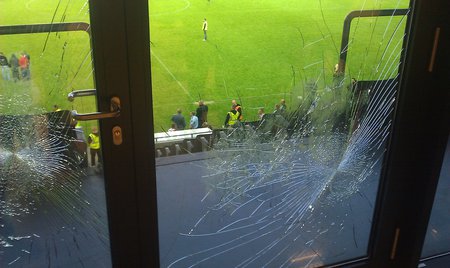 VIDEOS: