Italy: Boycott by Curva Nord and Curva Sud.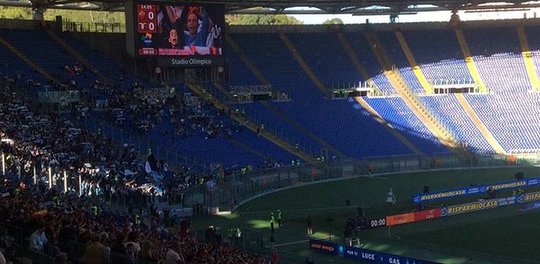 Italy: Boycott by Curva Nord and Curva Sud.
Roma and Lazio ultras boycotted Sunday's derby.
For several months now fans of both clubs have boycotted home games in protest at the decision to split the "curve" - ends - with barriers (security lines and a glass fence in the middle of the supporter stand). On the derby Sunday both Roma and Lazio supporters continued their boycott. This is probably the first derby which both of them boycott!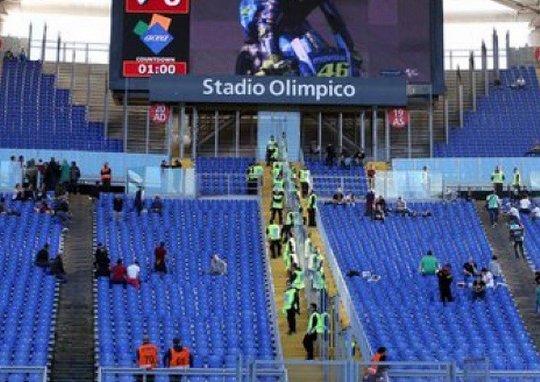 Ordered by the local authorities and Prefect Franco Gabrielli to help police enter these sections in case of trouble, both clubs have tried and failed to change these measures.
On the derby only about 30 000 tickets were sold and the atmosphere was as you might expected it to be - shit!
Instead of attending the match, fans gathered to watch the derby on big screens in different areas of the city. Some fans also cheered their players early in the morning before they went to the stadium.
Despite the absence of ultras, there are still reports that foreign hooligans made their way to Rome for the game.

According to Il Tempo newspaper, supporters of West Ham, Real Madrid and Wisla Krakow are expected to infiltrate the groups of local fans to cause trouble.
Photos: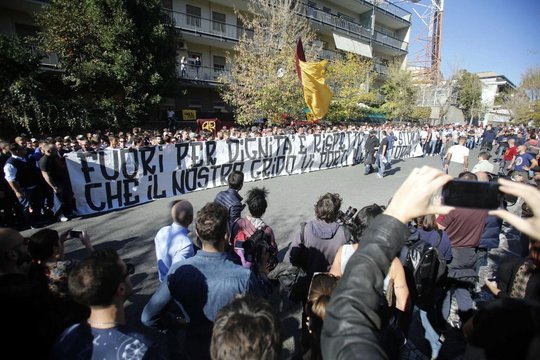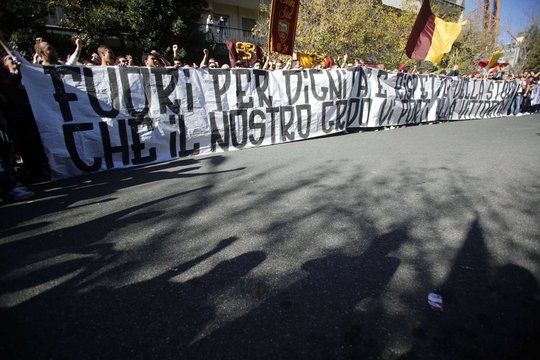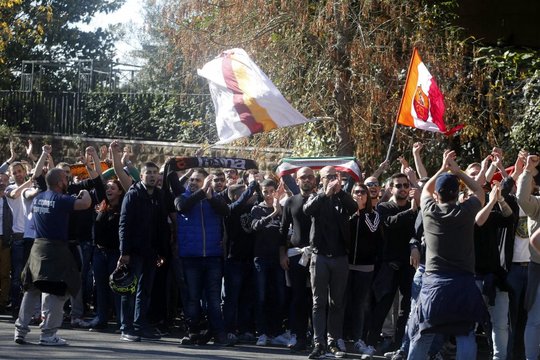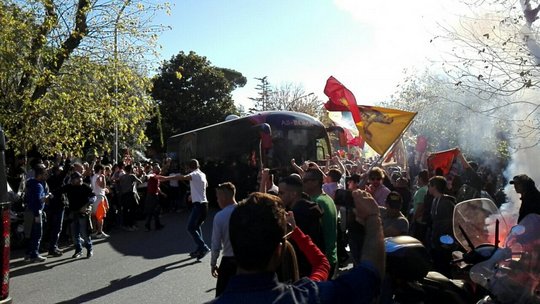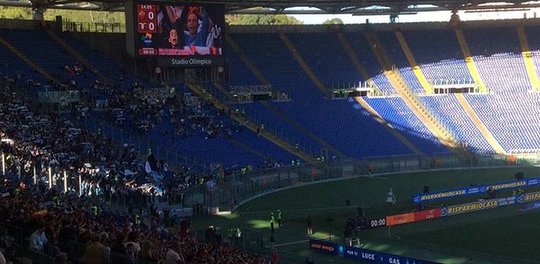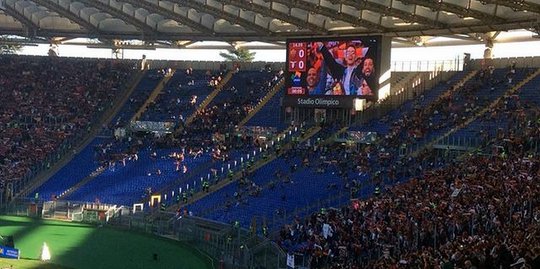 Source: www.football-italia.net