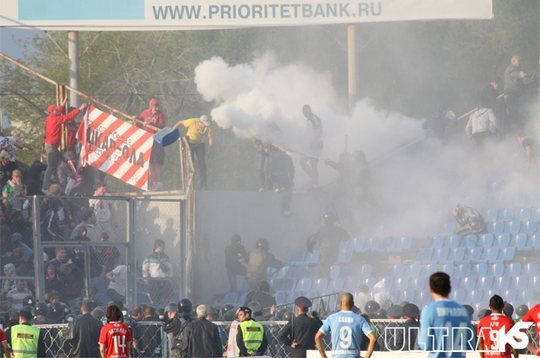 Russia: Spartak fighting with home fans, army, cops...
After some provocations, Spartak fans get on the home tribune and show started. They were first fighting with home (normal) fans, then we guess with some kind of army unit and last with riots cops. Make sure to watch videos.
Photos: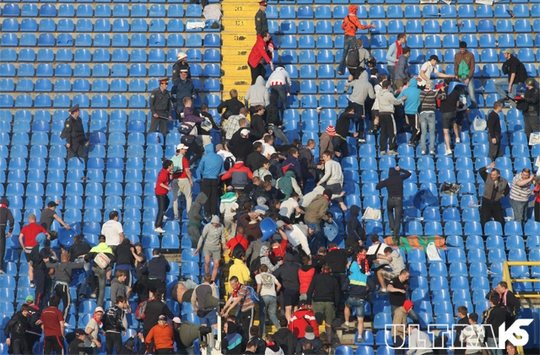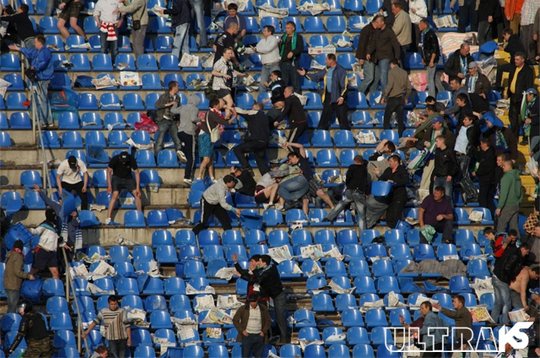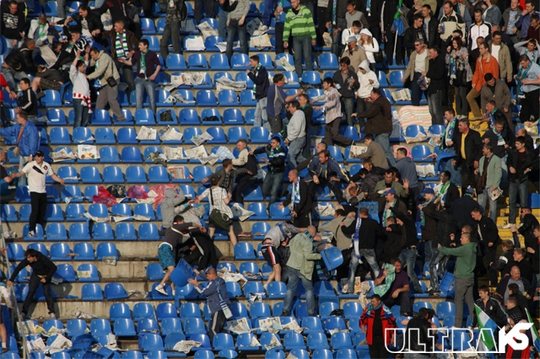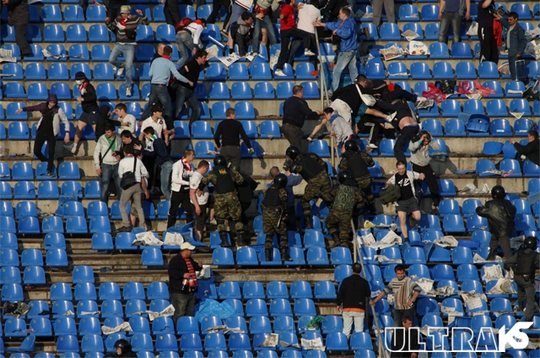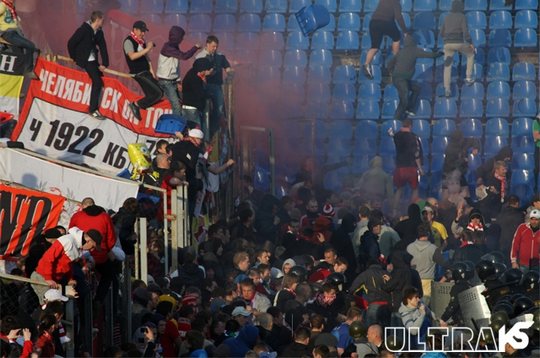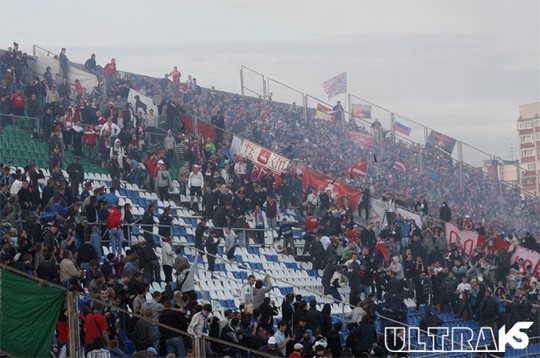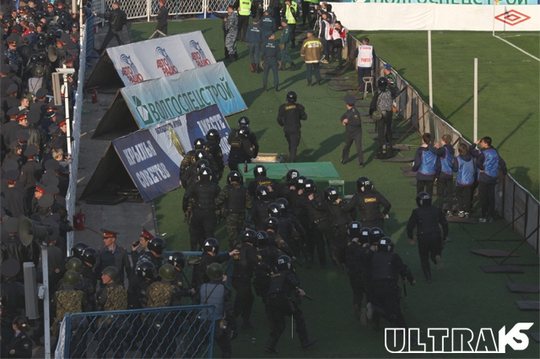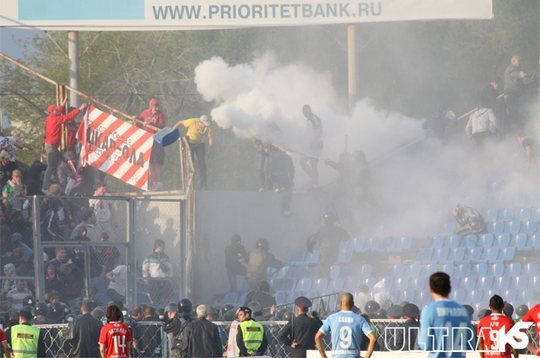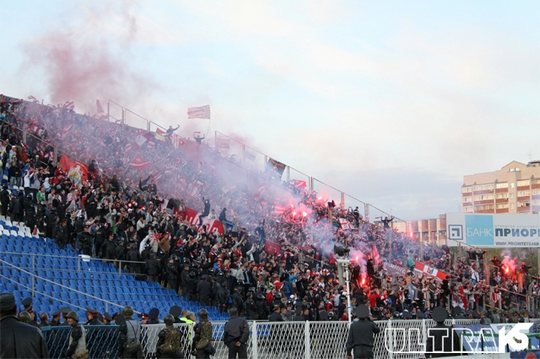 VIDEOS:
More photos from the match can be seen on our forum.