Original and funny protest by Roma fans.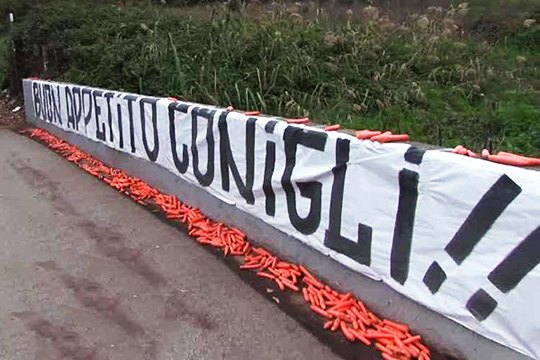 Roma fans, infuriated by their team's faltering form, let the players know how they feel on Tuesday by presenting them with carrots.

Around 50 supporters turned up at the Trigoria training ground with boxes of the vegetable and a banner that says "Bon Appetit Rabbits!!".