Ultras of F.C. København got banned.
F.C. København supporters from Urban Crew got banned. (Denmark)
Urban Crew members banned - consequences for the future


F.C København decided to ban a huge number of members from the group Urban Crew after the championship celebrations against Lyngby 21.04.2011. Suspensions hits the most active supporters in and around Urban Crew, and therefore they wont be able to maintain their activity in Parken or on away matches. That means no organized atmosphere and no Tifo from the group who run the supporter show at F.C. københavns matches.
Main reason for the bans is trouble that started when supporters tried a little peaceful pitch invasion after the match to celebrate. But, in these modern football days aggressive guards stopped the pitch invasion and some smaller incidents took place.


But the fact is that any kind of pitch invasion is illegal in Denmark, because of this Urban Crew has decided to accept the bans.
Result of the bans:

- No organized atmosphere or visual support.
Capo tower in Parken will be empty, which means no organized singing in Parken (Stadium). To many members banned, not enough people to take care flags, banners etc. So these effects wont be seen at any matches.
- Pyrotechnics and vindictive.
Urban Crew has worked hard to legalize pyro. From now of they wont control the stands, therefor, they will not take responsibility if any supporters light pyro.


- None Tifo
Recent seasons Urban Crew have been responsible for both developing, organizing and execution Tifo in Parken. Creative supporters is no longer wanted in Parken, therefor no Tifo in Parken from Urban Crew. This include the upcoming CL Qualification matches.
You can read the full letter from Urban Crew at www.s12.dk
Photo from last derby in Parken with the section "Sektion 12" which Urban Crew used to run.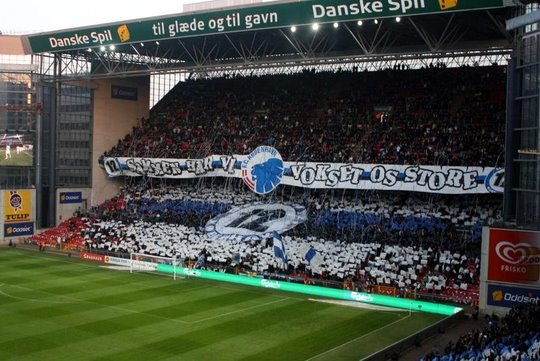 Photos & Videos from the Lyngby match: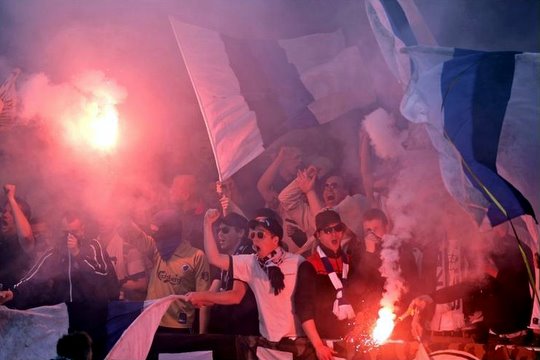 {youtube}IOY_mDwXYxw{/youtube}

Source: www.cphonline.net