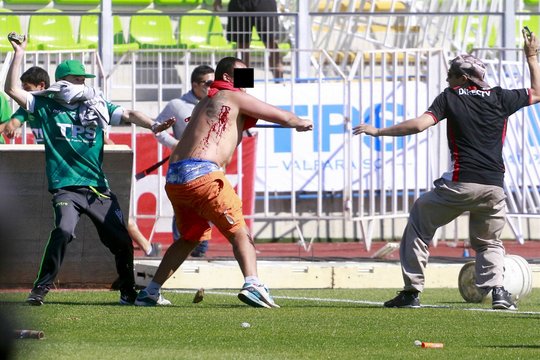 Chile: Massive fight on pitch caused match to be cancelled.
Very brutal fight took place in Stadium Elías Figueroa Brander between fans of Santiago Wanderers and Colo Colo. The violence started in the streets and continued inside the stadium when fans of both teams invaded the pitch and clashed.
All kind of objects were used in the fight, flares, sticks, wooden planks, rocks and even the corner flag!
The fight on the pitch lasted for at least 15 minutes until police arrived and got control. At that time the referee had already decided to suspend the match.
At least one person got badly injured according to local news.
Photos: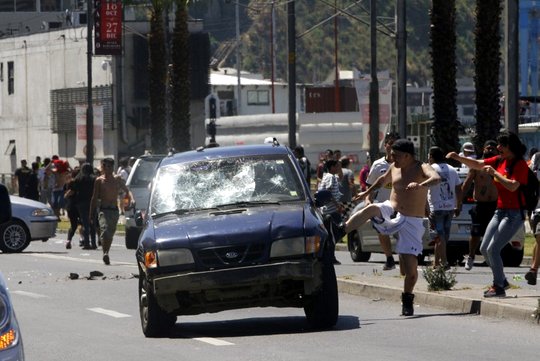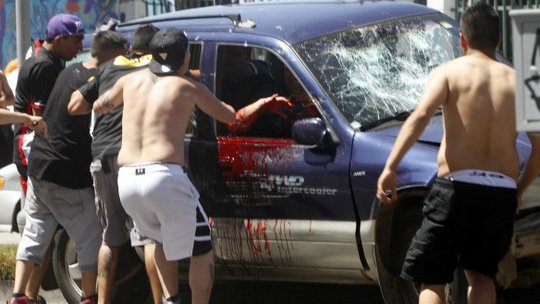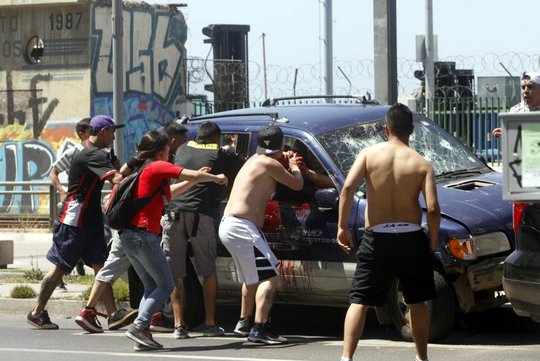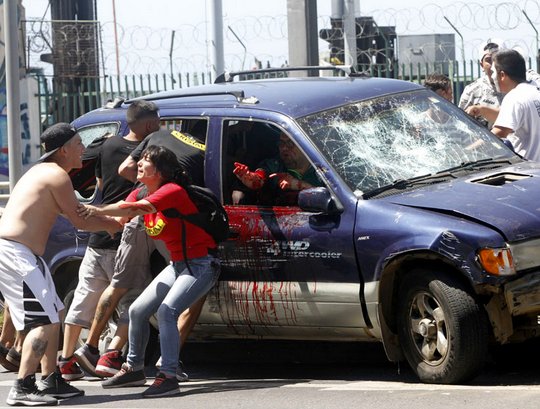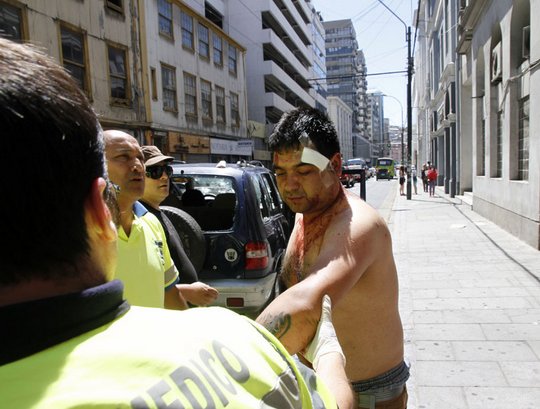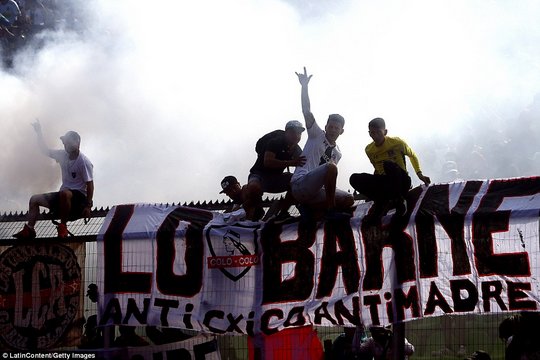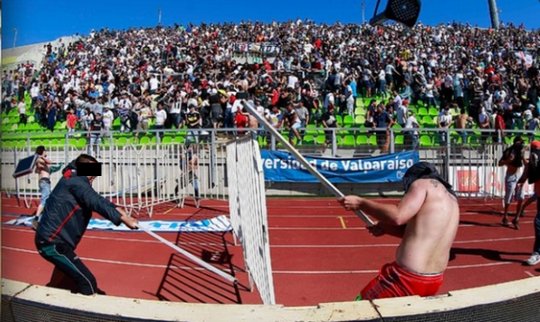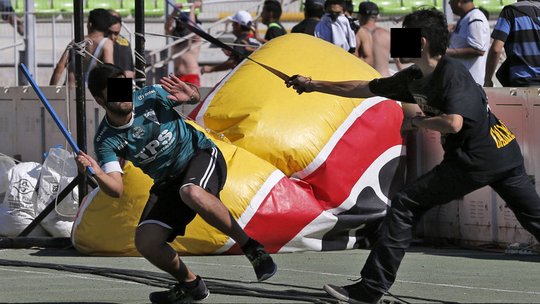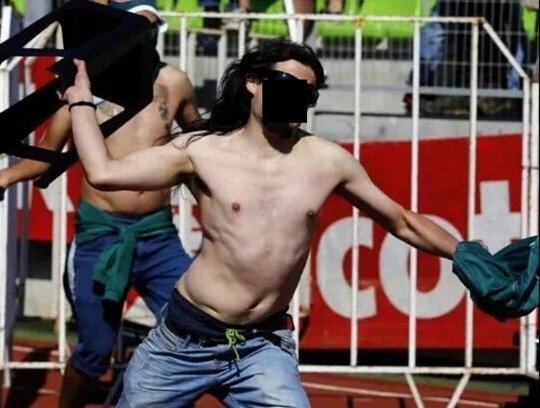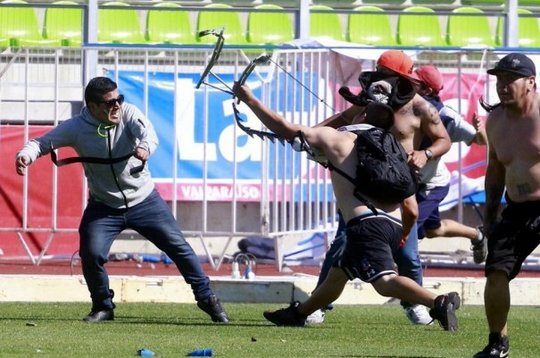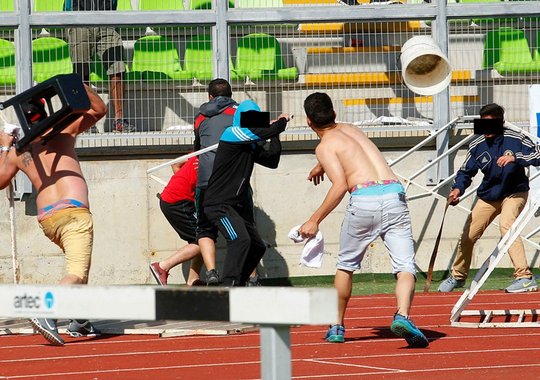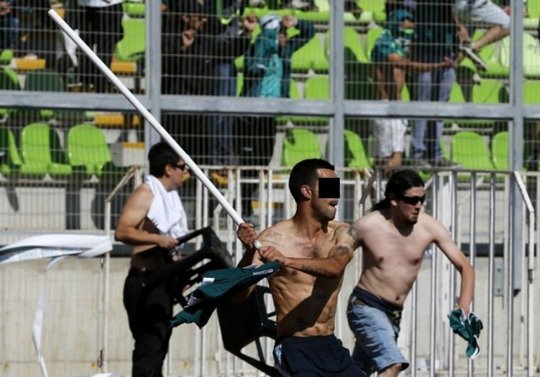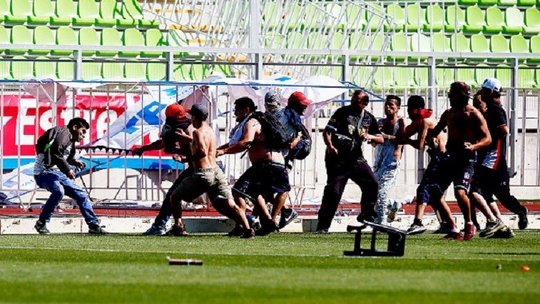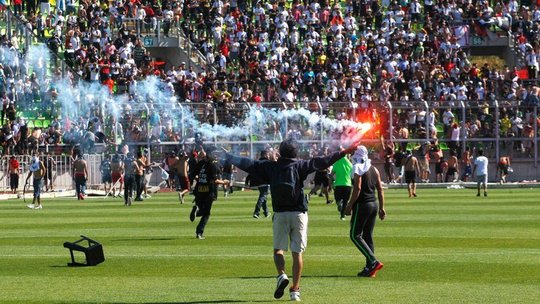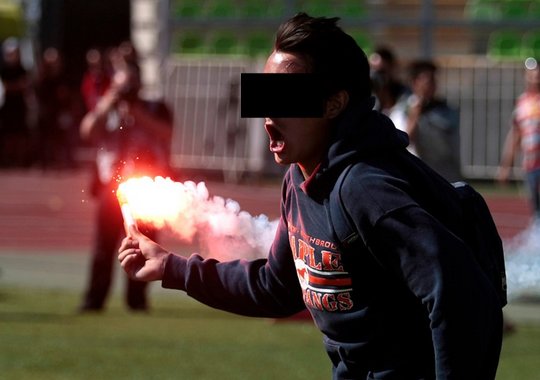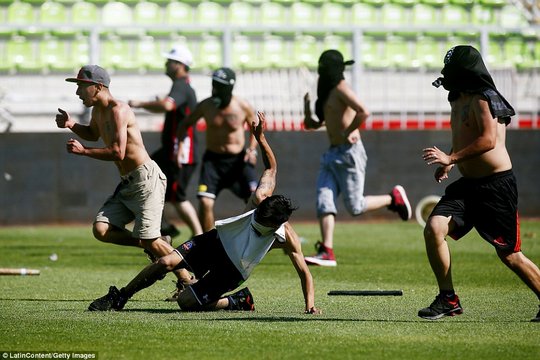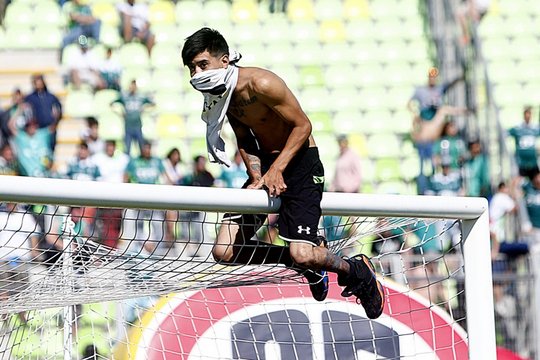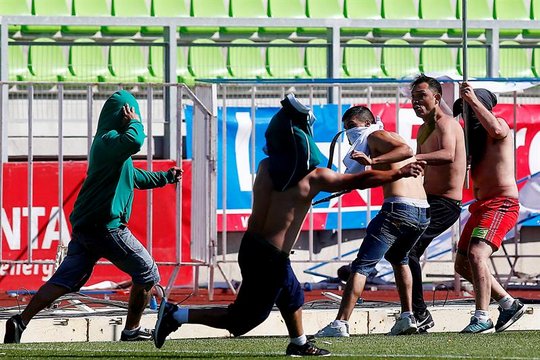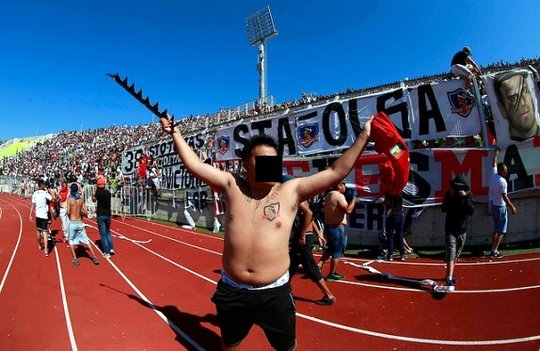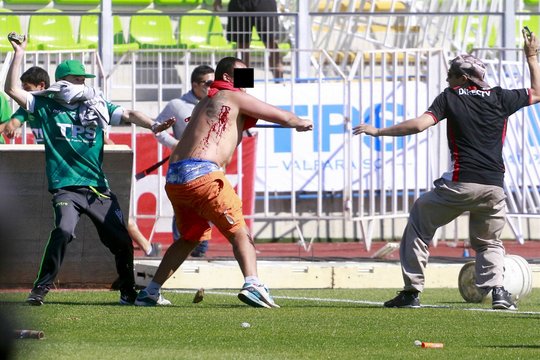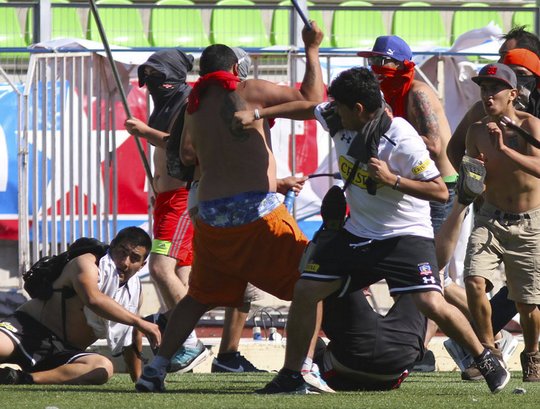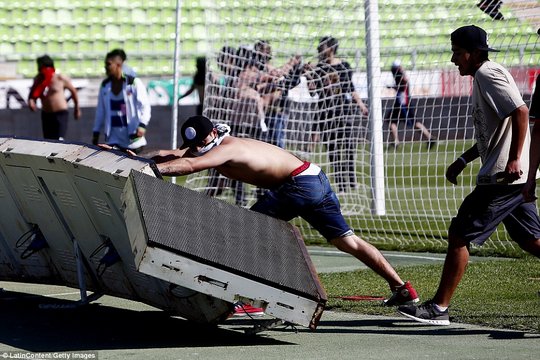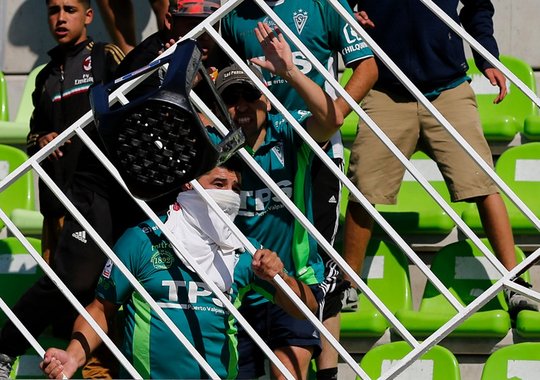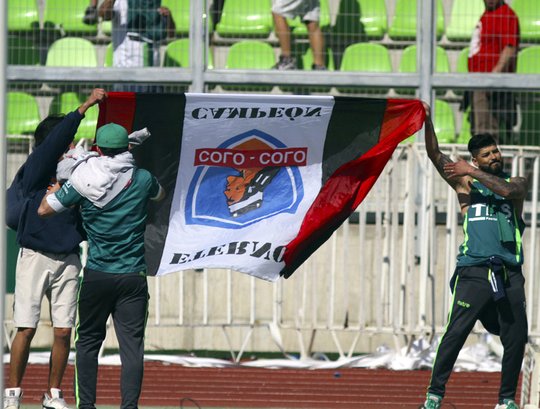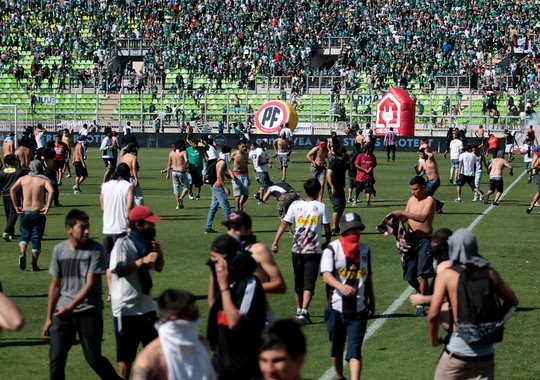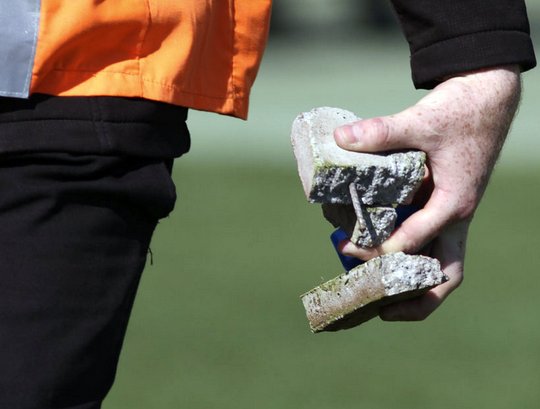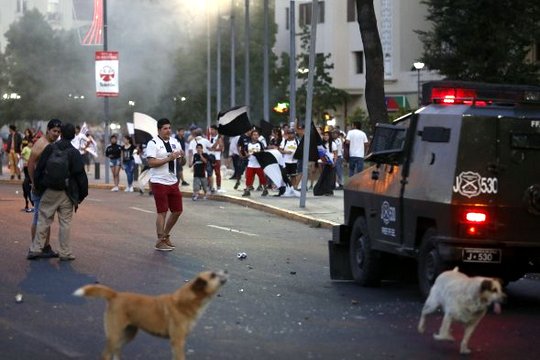 VIDEOS: