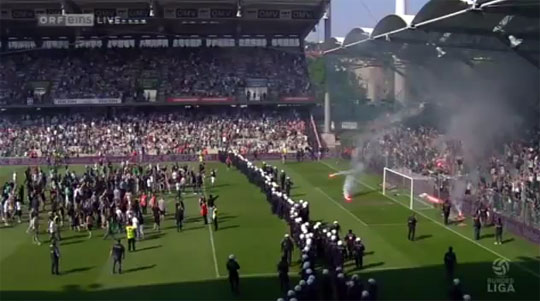 Wiener derby: Rapid Wien - Austria Wien 22.05.2011
After just 26 minutes played match got suspended. Austria Wien scored their second goal and Rapid fans started pitch invasion. Referee took immediately players off the pitch. More than 300 police officers tried to calm down the situation, but after 20 minutes referee decided to not start the match again. There was also some trouble before the match when Rapid supporters attacked Austrian´s player bus with rocks.
Werner Kuhn (Rapid-manager): "This is the worst episode in my 17 years here in Rapid. Stadium have lot of cameras, its a huge possibility to identify most of the people who took part in this action. They will be followed and punished."
Rudolf Edlinger (Rapid-president): "This is my darkest time in my 10 years period in Rapid."


Photos & Videos: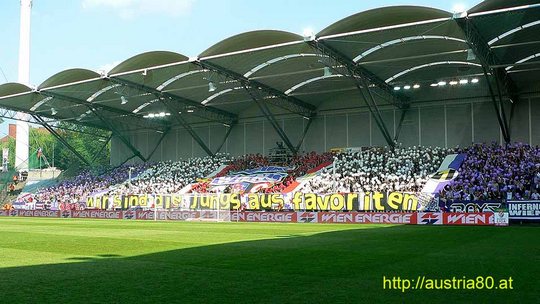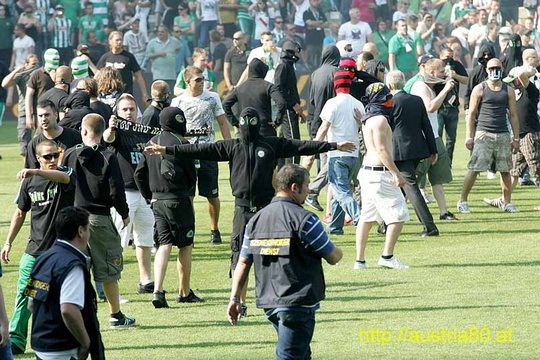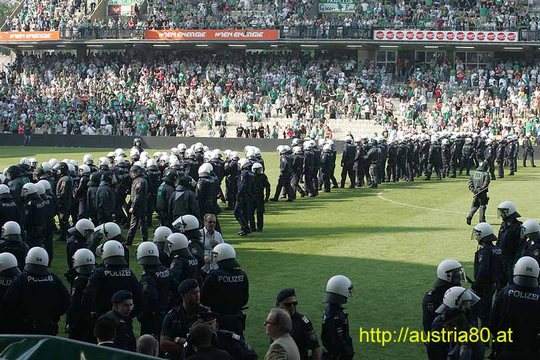 VIDEOS:
Source: www.sportnet.at | www.sport.oe24.at | www.austria80.at