France: Ultras leader arrested after fans displayed choreography with forbidden group name "BSN".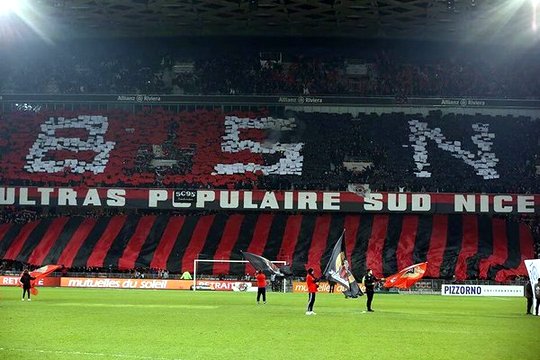 France: Ultras leader arrested after fans displayed choreography with forbidden group name "Brigade Sud Nice".
On match last Sunday against Olympique Marseille, fans of OGC Nice displayed a choreography with message "BSN" which stands for "Brigade Sud Nice", together with a banner "Ultras Populaire Sud Nice".
This harmless choreography resulted with the ultras leader "Fred" of Populare Sud Nice got arrested Wednesday at his workplace and placed in custody as the police investigate the event.
French Police, who was geared up for riots, also raided the club house which belongs to Populare Sud Nice in search of any products or images related to Brigade Sud Nice.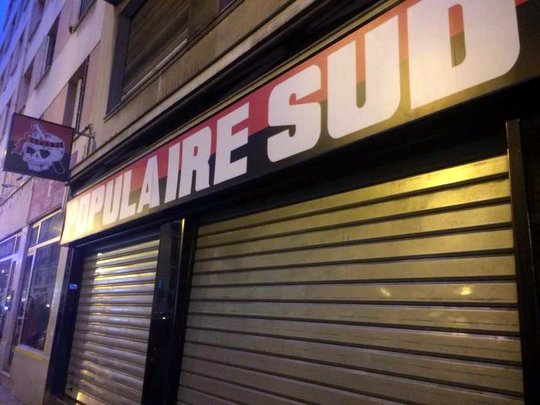 Back in 2010 the French government criminalized several ultras groups in France, and 700 football supporters got arrested. The authorities tried to delete the French ultras scene.
Many famous groups got banned. Grinta, Supras Auteuil, Authentik, Milice Paris, Commando Lubar, Boulogne Boys and Lutece Falco from PSG.
Cosa Nostra from Lyon, Faction from Metz and Brigade Sud Nice from OGC Nice.
After these groups were announced as illegal crime organizations,  police have permission to arrest people who is part of the banned groups and it's illegal to even wear clothes with logo of these groups. These groups got nearly the same treatment as any terror group would get!
Since 2010 Brigade Sud Nice were forced to stop their activity under the current group name, but it's well known part of the ultras continued their support for Nice, obvious because "ultras" is a lifestyle which you can't quit only because some politicians tell you so. But they had to use another group name.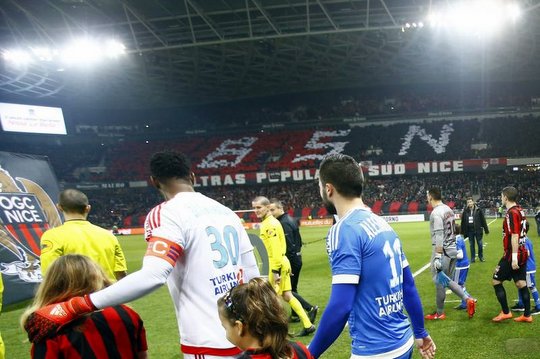 Brigade Sud Nice was founded in 1985 and has been one of the main groups of OGC since the foundation.
Department director of public safety, Marcel Authier, told media the letters BSN appeared on the stand which belongs to Populaire Sud Nice. This group is a banned association and it's a crime to display this kind of messages.
The ultras leader Fred is accused of maintaining an illegal organization which got dissolved in 2010 by the Ministry of Interior. This can give a person up to 7 years in jail and 100 000 EUR in fine!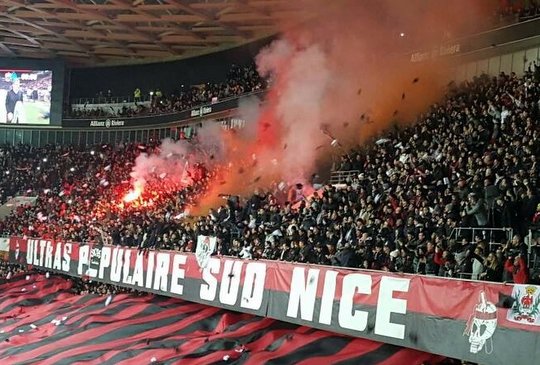 Since the last terror attack in Paris, French football supporters has been banned from away games. All away stands has been closed, including matches in Europa League and Champions League.
No doubt a very strange decision to take by a country who is going to host the EURO 2016 in just a few months.
If the French police can't handle a few football supporters on away trip every weekend, how can this country then handle hundred's of thousand football fans during EURO 2016?
And with the constant terror threat in France, why do the police use their time and energy on a harmless group of football supporters following OGC Nice?
Ultras are NOT terrorists, but in France they seemed to be treated just like terrorists!
Please share this article. It will help ultras of Nice and other clubs if rest of the world know about this disgusting behavior towards football supporters by the French authorities.