Greek Cup: Match abandoned.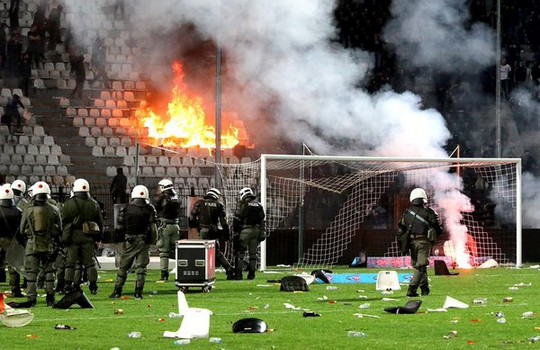 The semifinal Greek Cup game between PAOK and Olympiacos in Thessaloniki was in the 89th minute with Olympiacos ahead 2-1, when PAOK fans began to riot in the stands. Apparently, PAOK fans were upset when the referee gave a yellow card to a PAOK player for diving and felt they were denied a penalty when the Olympiacos goalkeeper tripped the PAOK player on the same play.
The home supporters hurled various objects at the referee and the Olympiakos players. Police tried to contain them but they tried several times to invade the pitch, which eventually happened after the match was definitively abandoned, with the fans clashing with the riot police.

The fate of the two-leg semifinal now rests with the federation, with Olympiakos likely to be awarded a 3-0 win. PAOK will also face a point deduction, a stadium ban and a huge fine.

PAOK owner Ivan Savvidis said after the match that he will not let the squad go to Piraeus for the return leg, which would entail the deduction of more points from the league table.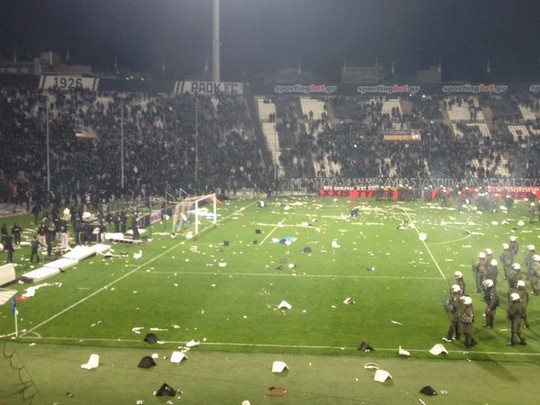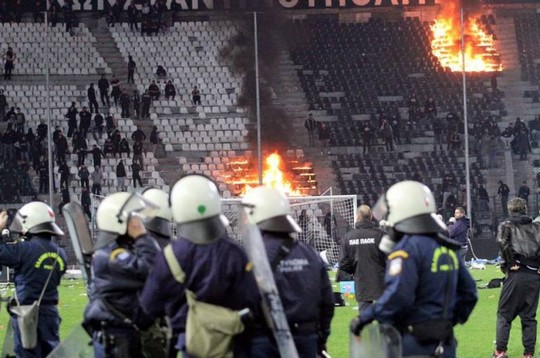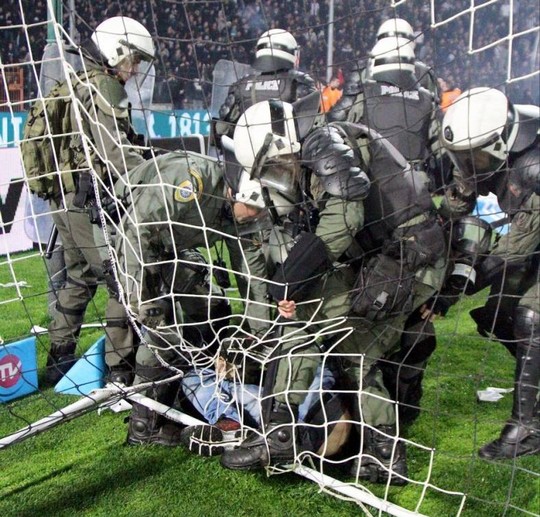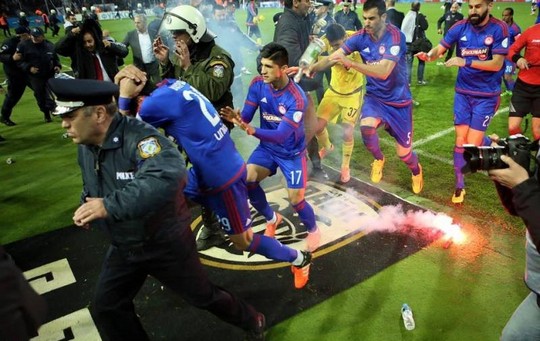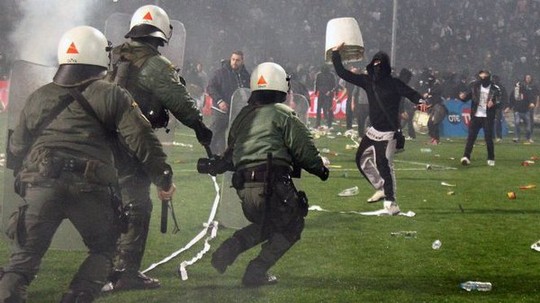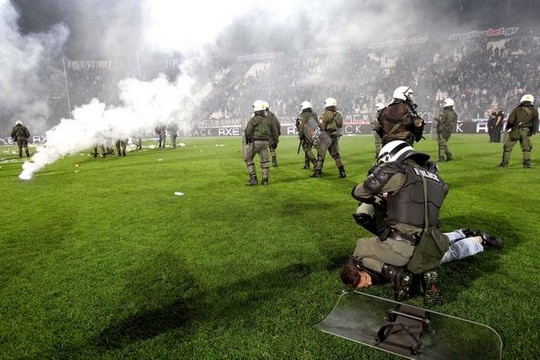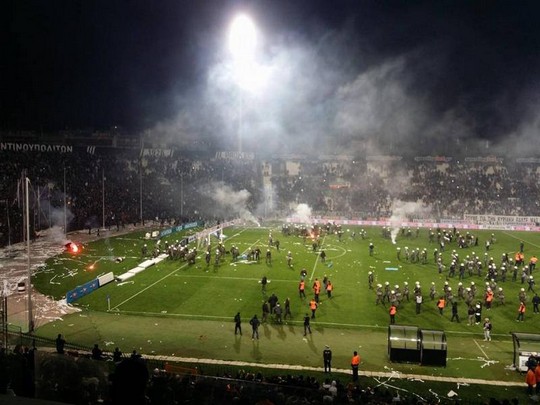 VIDEOS: