New cool ultras products in our shop!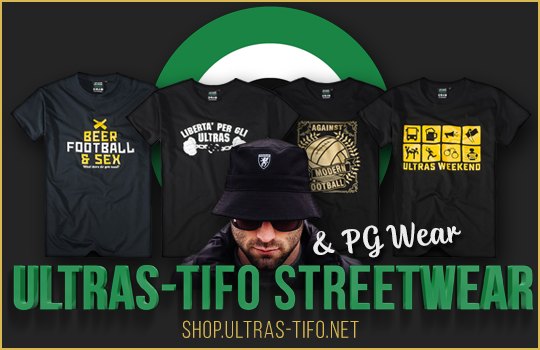 New cool ultras products arrived in our shop!
We have updated our shop with brand new products from Ultras-Tifo Streetwear and PgWear.
Visit our shop and see if you find something you may like:
Prepare yourself for spring/summer with new T-shirts, sweaters, ninja-sweaters, balaclavas, riot-jackets, shorts and a wide selection of accessories.
As usual: Top quality and low prices!
We also got new flags in our shop, perfect if you want to decorate your home, office, classroom or pub.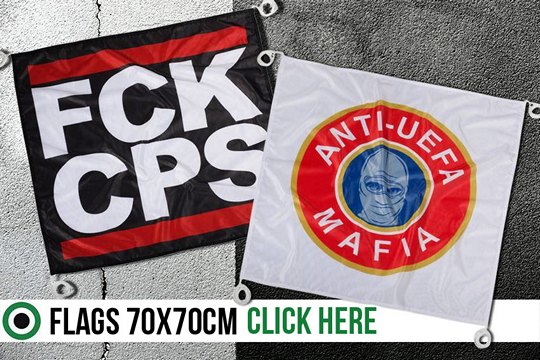 Shipping prices

Our shipping prices starts from 4.99€ with regular post. For bigger orders price is little higher. If you choose UPS as shipping carrier then price is fixed (10€) no matter how much stuff you order. And don't forget, we are shipping worldwide!
How to buy?
First you have to create an account and than place your order. Choose delivery and payment method. You can choose from two options:
1. PayPal - Internet service that is connected with you bank card (fastest and most secure way for online payments)
2. Bank transfer - you print mail we sent you, go to bank with that and tell the pretty lady you want to pay. Or if you have Internet banking, you can do it from home.
As soon as we receive your payment, package will be sent (with PayPal that is same day and with bank transfer you have to wait few days).
*Any profit from the shop help us to keep running this ultras portal and share photos/videos with you from all over the world.