Supporters made protest in city.
Poli Timisoara relegated to League 3 in Romania.
Poli Timisoara finished this season at second place in the top league of Romania, which also qualify for Champions League. But the football federation wont give Poli new license for the next season as they failed to pay of the huge debts it owes the state and Benfica (Portugal).
Its said if they can pay 1.2 million EUR to Benfica before 6th of June, they will only be relegated to League 2.
Due to this situation supporters of Poli Timisoara gathered in the street to protest.
Pictures: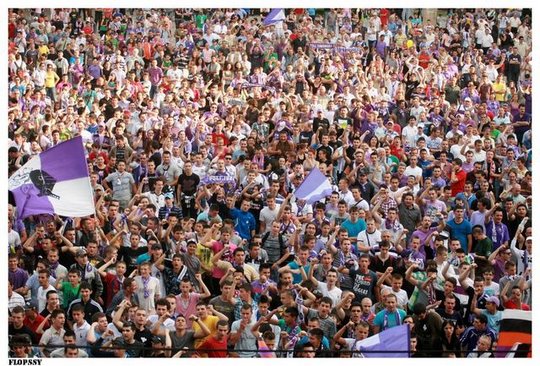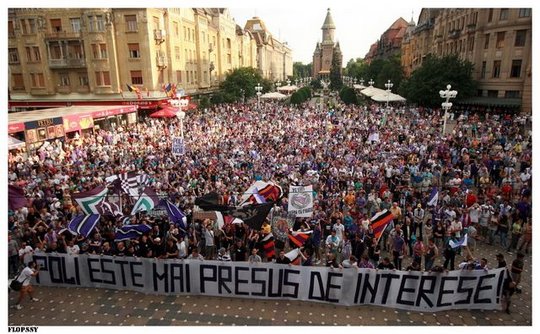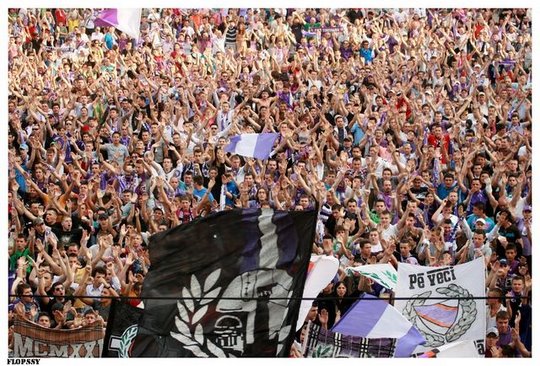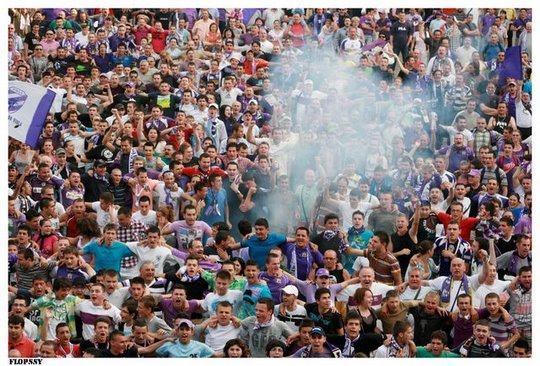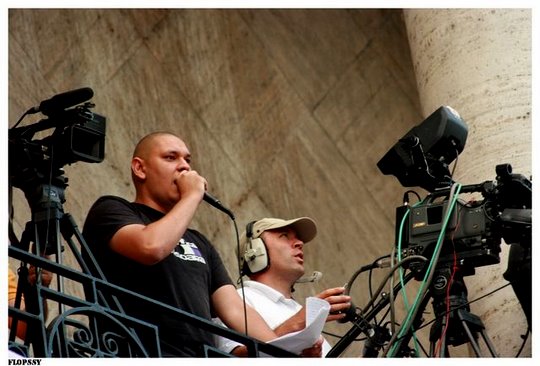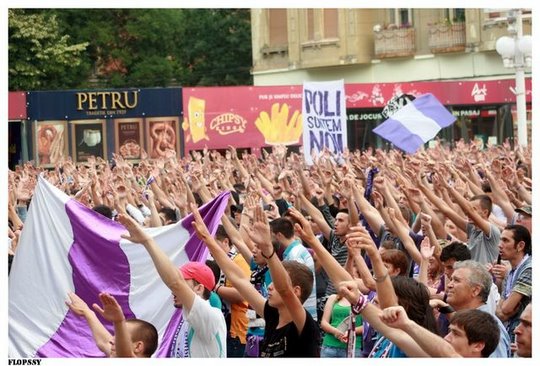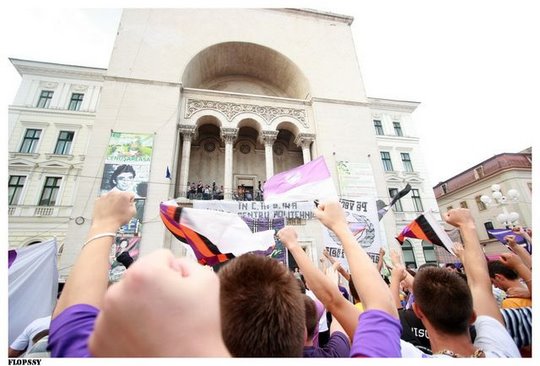 Videos:
{youtube}m3FPFS8MZlU{/youtube}
{youtube}rKVcWRIw4vo{/youtube}
{youtube}FE0JTl8b_ng{/youtube}