Brazil: Big fight on the pitch!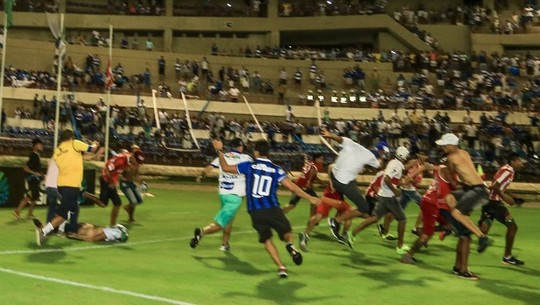 Brazil: Big fight on the pitch!
Football fans clashed in a huge brawl which spilled onto the pitch after a match in Brazil (derby of Alagoas).
Supporters of  Centro Sportivo Alagoano (CSA)  and bitter rivals Clube de Regatas Brasil (CRB) clashed after CRB claimed the Alagoas State Championship with a win.
After the final whistle CRB fans invaded the pitch to celebrate and provoke CSA fans. So supporters of CSA decided to invade the pitch too and a big riot started. Five fans were injured, two of them heavily.
Next day police arrested four guys and they will be charged for attempted murder.
According to local media, there were 2 deaths same day around the town, that can be related to the match.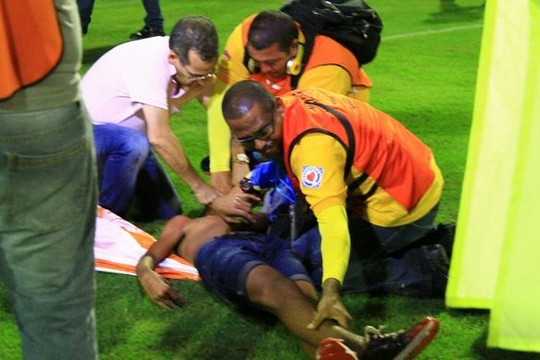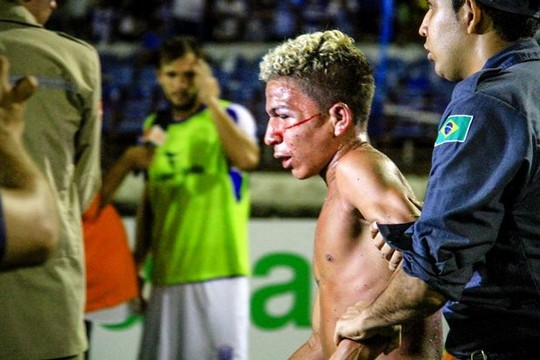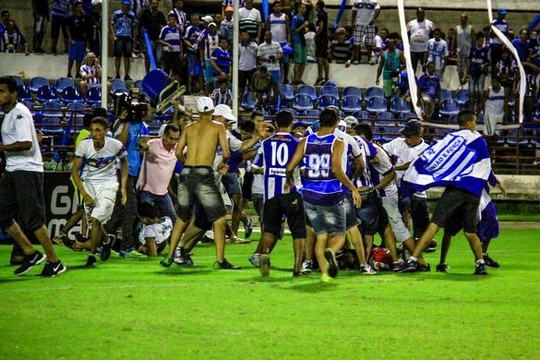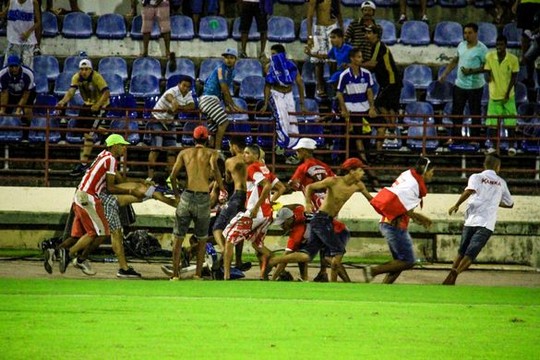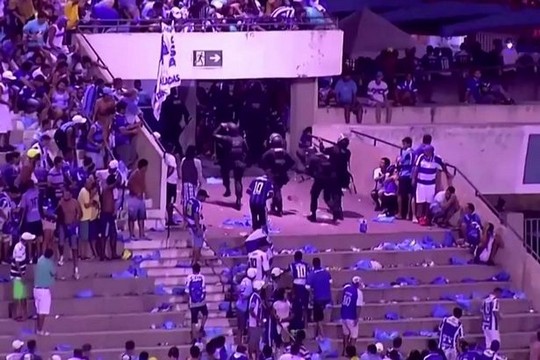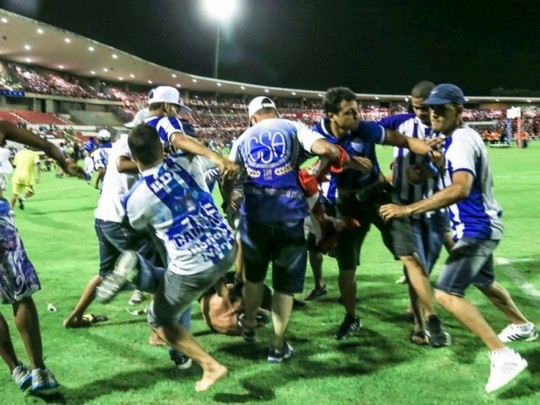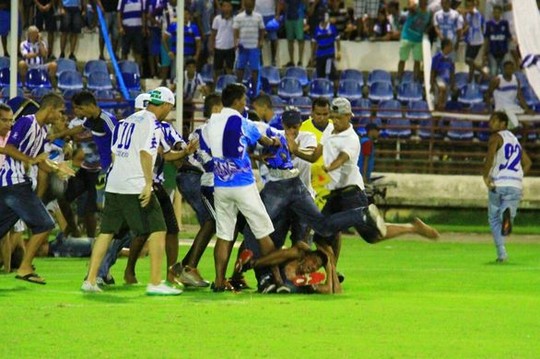 Arrested guys: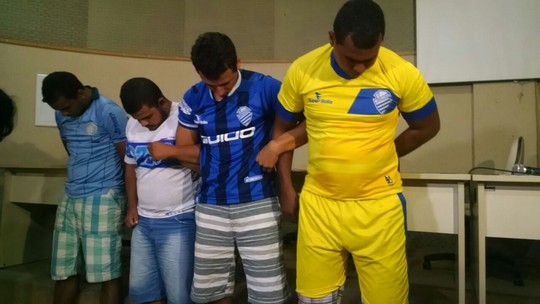 VIDEO: