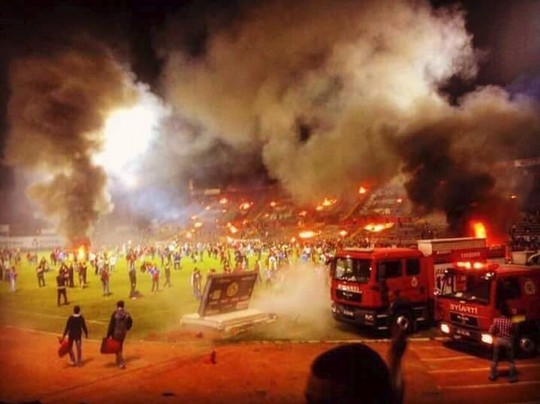 Turkey: Angry Eskisehirspor fans burned their own stadium!
After their team received goal in 93th minute for 1:2 defeat which meant relegation to Turkish 2nd league, angry Eskişehirspor fans invaded the pitch and set the stadium on fire!
As we heard, they will move to the new stadium next season.
Photos: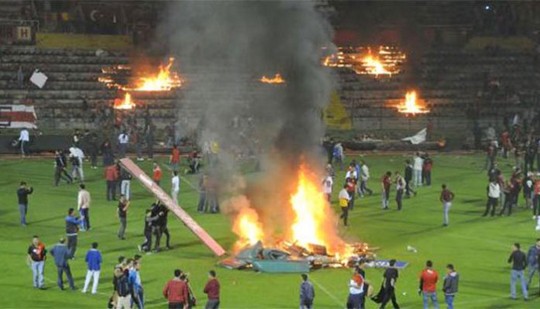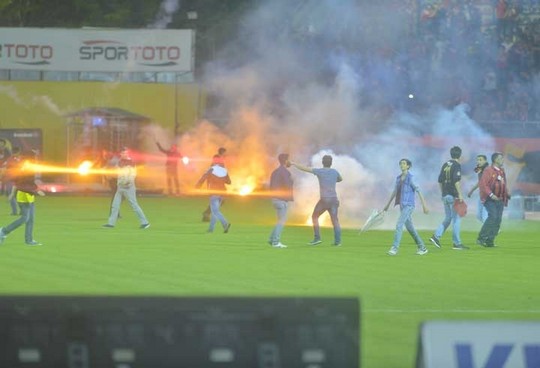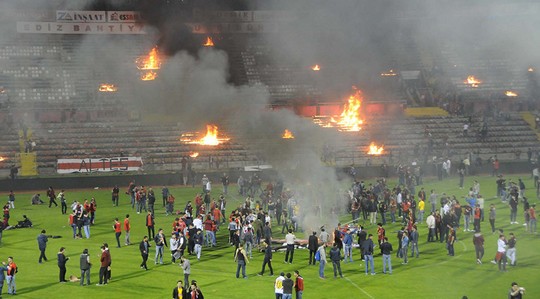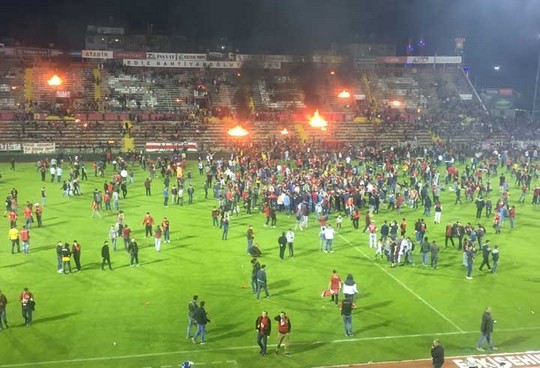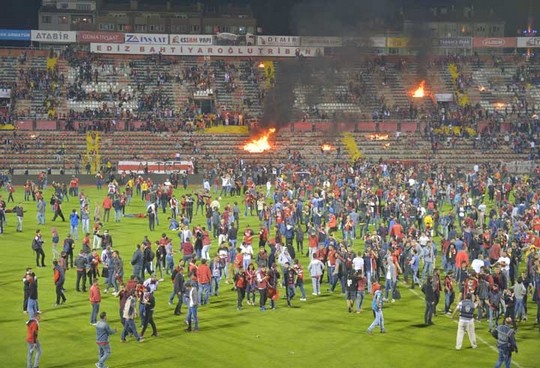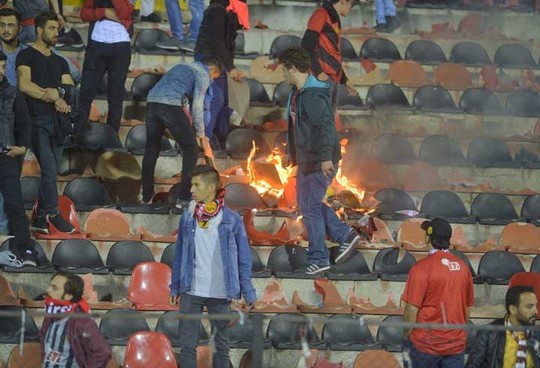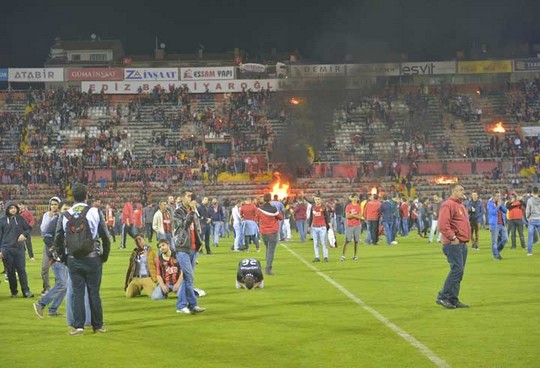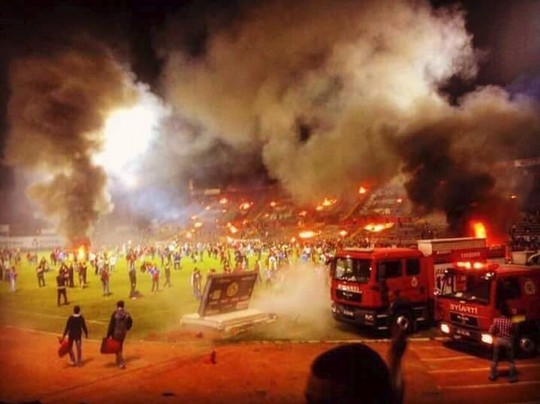 VIDEO: