Holland: After 15 years the ultras of VAK410 decided to stop their activity.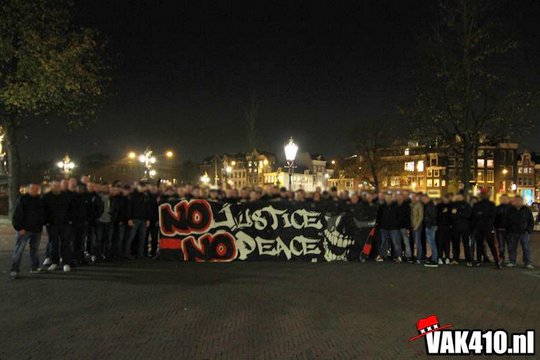 Holland: After 15 years the ultras of VAK410 decided to stop their activity.
Earlier this week VAK410 announced they have decided to dissolve the group.
The decision was taken after the club wanted to move the group to the south stand in Amsterdam Arena when the new season start. One of the reasons is because of safety issues, such as beers, pyro and other objects has been thrown and landed on the lower stand below the VAK410 section.
There have also been other disagreements between VAK410 and the club management, such as many bans.
VAK410 was founded in 2001 by a group of young Ajax supporters who wanted to improve the atmosphere at matches. The ultras group grew quickly and stood in the corner of the north stand, close to the main fan group known as "F-Side".
During the 15 years the group existed they managed to display many beautiful choreographies and definitely improved the atmosphere in Amsterdam Arena. The group is also well known for making very nice detailed banners, some of them are in the top of what ultras in Europe have displayed the past years.
They also stood their ground against modern football and have done many protest fighting modern football.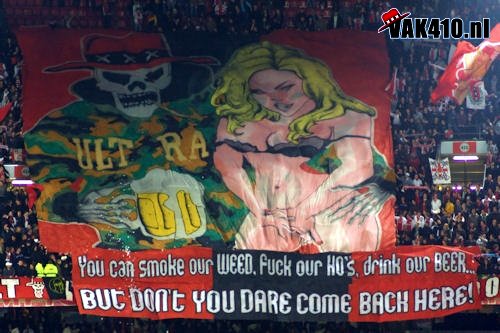 The future
Unfortunately the past two years got more difficult with many disagreements with the club, but everything is not negative and hopefully the atmosphere in Amsterdam Arena won't be bad.
The group name VAK410 will no longer be seen, but the same persons will from next season join the main group F-Side in the new stand. They will still contribute to the atmosphere and create choreo's.
This new stand will be located behind the goal and contain safe-standing seats. Members of VAK410 hope to further improve the atmosphere as one large group together with F-side. In their old section they had 1150 season tickets, while the new stand have capacity of almost 5000 people.
Hopefully the Ajax supporters will be more and better! It was a hard decision for VAK410, but the future is most important.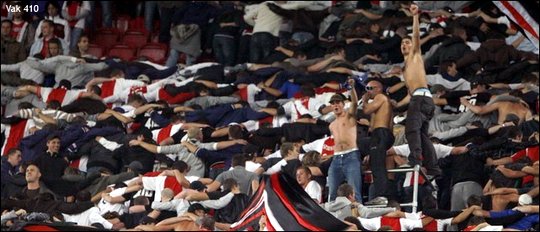 15 years of VAK410
Source: www.vak410.nl