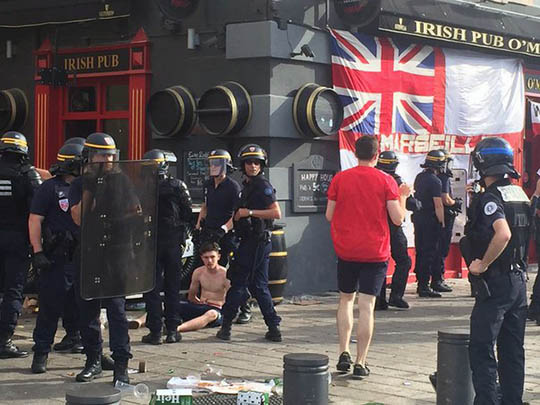 EURO 2016: English fans jailed!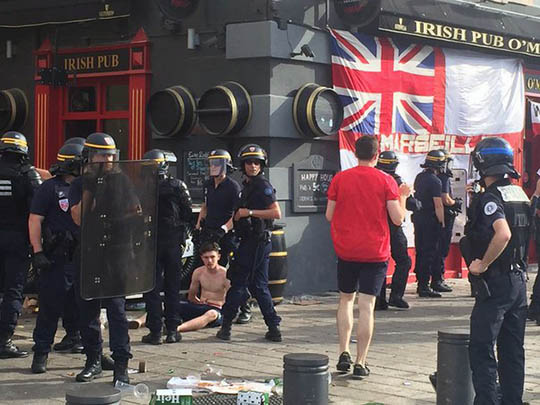 Six England fans are jailed for throwing bottles during violent clashes that marred opening Euro 2016 match against Russia in Marseille.

The first fan to appear in court in Marseille on Monday was 20-year-old A.B. from Huddersfield, West Yorkshire, who was sentenced to two months for throwing a plastic bottle at police.

Reacting to the sentence, his father Chris, who was later seen in tears, said he would "fight it".

I.H. 41, a psychiatric nurse from Sheffield, was sentenced to three months for throwing a bottle at police and then walking forward to pick up a second bottle.

A.K. 26, from Birmingham, was sentenced to three months in prison for throwing seven bottles outside the stadium.

Both P.J 21, from Halifax, and L.P. 23, from Taunton, were given one month in prison.

S.C. 28, was also jailed for two months after being charged in connection with the violence.

All six have been banned from visiting France for two years each.
Source: BBC