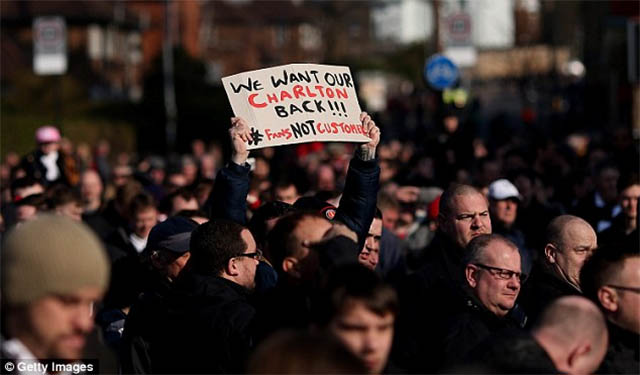 Told his season ticket would be 'conditioned' after social media posts.

A Charlton Athletic fan was told he would only be given his season ticket if he agreed to sign a 'behavioural' contract and promised not to badmouth the club on social media.


The fan was told in a letter, apparently sent from the struggling south London club's new agency liaison and duty safety officer, that he would only be given the ticket for the coming season at The Valley if he signed an 'Agreed Behavioural Contract' (ABC).


He was told his ticket for the 2016/17 season had been 'conditioned' after the club was made aware of comments he had made on social media, and under the terms of the ABC he would have to 'refrain' from any similar posts.


The letter, said to be from former police Chief Inspector Cliff Eager, was being widely circulated on social media today.


It stated: 'As a club we have listened to and acted upon some of the concerns raised by the supporters during the closed season.


We have identified however that certain comments placed on social media websites by yourself have been not particularly constructive.'
Source: Daily Mail