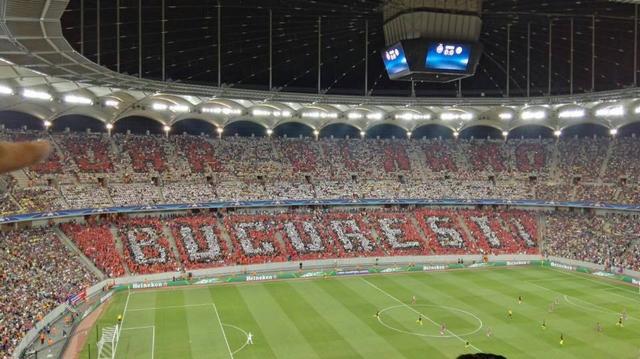 Champions League: One of the best trolling ever in football!
Before we explain what happened, we must say FCSB (FC Steaua București) is not real Steaua from Buchurest (owner lost on court everything, name, logo, titles..), it's clone club and Steaua ultras don't follow it anymore. Read more about it HERE.
Anyway, group of Dinamo Buchurest fans (traditional big city rival of Steaua) posed as professionals, calling up the FCSB management and offering to help prepare a tifo ahead of their Champions League first leg playoff match against City. And they got permission!
When FCSB fans unfurled the tifo (obviously unable to see it from behind), the banner read "Doar Dinamo Bucuresti", or "Only Dinamo Bucharest." Epic prank!
To top it off, FCSB then got humiliated by Manchester City on the pitch, losing 5-0.