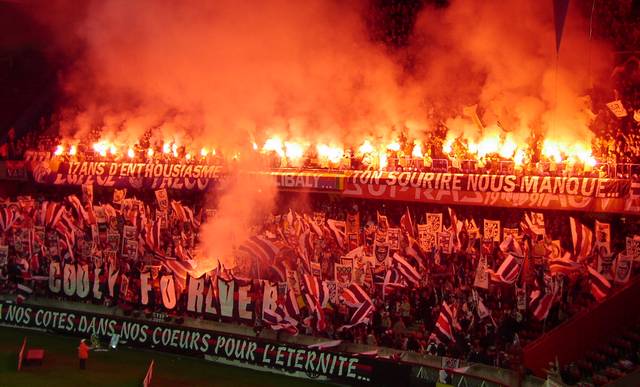 After Bad Blue Boys returned this week to their stadium, we have more good news from ultras world.

After 6 years of exclusion, PSG ultras are allowed to return to the Parc Des Princes!
PSG ultras groups were banned by police and government back in 2010 after group Boulogne and Auteuil (both PSG), clashed outside stadium Parc Des Princes and one member of Boulugne died. That fight was just the top of many other problems between the groups in Paris. Read more about it in our article from August 2010.
But finally, after recent successful rounds of talks with the club owners, the Paris police, one of the biggest obstacles so far, has now also given its approval to allow the return of PSG ultra groups to the Parc Des Princes.
This move follows 6 years of persistence and good work on the side of the fans, lead by members from "Adajis - Paris SG Fans" who are part of the "Collectif Ultras Paris" that has been established and involved for the past 8 months.
But don't expect big come back on next match with some special choreo, pyro show and big number of ultras. The process of return of organized ultra support to Parc des Princes will be slow and long. Also we have to mention, K.O.B. (Bolougne) group is not returning.