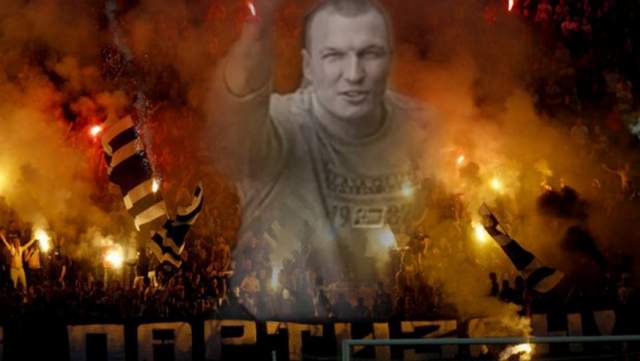 Aleksandar Stanković (also know under nickname "Sale Mutavi"), one of the capos of Partizan Belgrade fans "Grobari", was shot yesterday.
He was killed in a gun fire that was not connected to ultras world (mafia stuff).
You may remember him from video where Grobari attacked Partizan's director in front of the stadium earlier this year.
What is interesting, he started his ultras life as a member of Delije (Crvena Zvezda fans, big rivals of Partizan), and later became capo of Grobari.