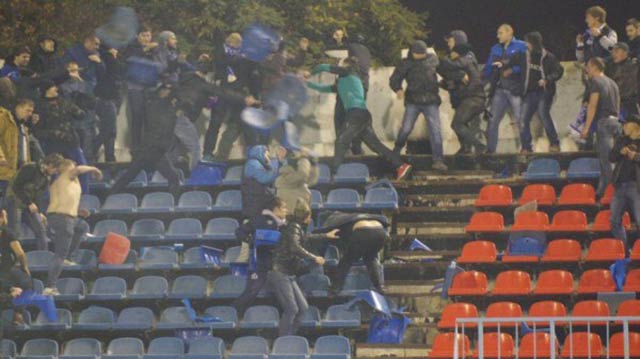 Troubles before and during the game.
Hot game in Russian 2nd League where Fakel played at home vs Dinamo Moscow.
Before the game a strong mob of about 70 Fakel hools attacked Dinamo Moscow hools (about 30 men) who were drinking by the time.
About 2 minutes fight, in which Dinamo stood their ground and Fakel couldn't really enter the pub where away fans were positioned, before police came and stop the action.
Different russian sources saying for 5 to 10 injured in the fight, mostly Dinamo fans.
During the match another fight, some Dinamo got out of the away stand which lead to Fakel ultras from other end of the stadium to run towards Dinamo and start new troubles. This time police was faster to interrupt.