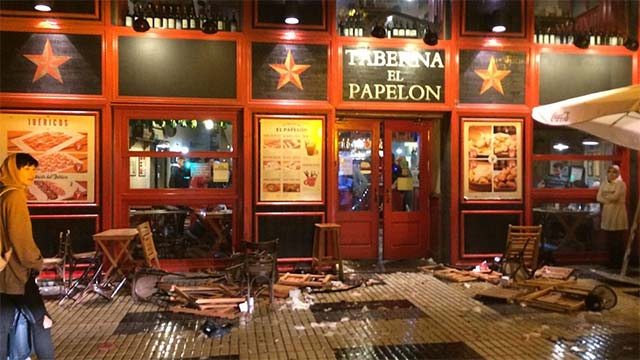 His condition is good for now..
Big fight in Sevilla ahead of the CL game between Sevilla and Juventus.
About 40 Biris Norte hooligans attacked pub where no more than 15-20 fans of Juventus were drinking. Everything from stones to chairs was used in the fight. Action is fast and left 2 Juve fans injured. One of them badly, stabbed 2 times (in chest and leg).
He was hospitalised and operated. His condition is stable for now. We're wishing him a fast recovery!