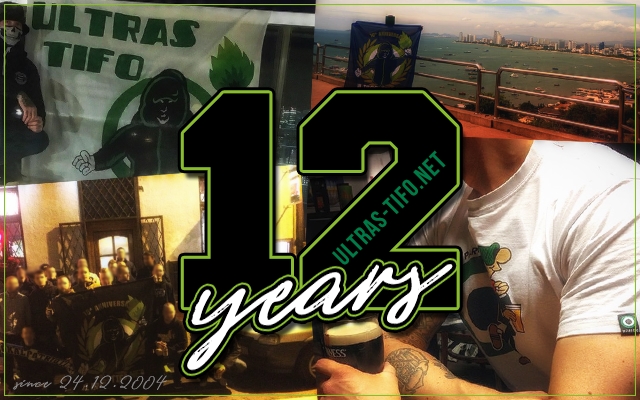 Ultras-Tifo: Thanks for another fantastic year and happy holidays to all of you!
2016 is soon done and today (24th of December) is the birthday of ultras-tifo.net!
It's a pleasure for us to share the fantastic work done by ultras all over the world. Amazing pyro shows, stunning atmosphere and superb mentality. Also next year we will continue to post articles with photos and videos, hopefully there will be many great ultras shows to share!
We also want to thank all moderators on our UT forum and all users who contribute with articles, stories, photos and videos.
Happy holidays to all of you and merry Christmas!