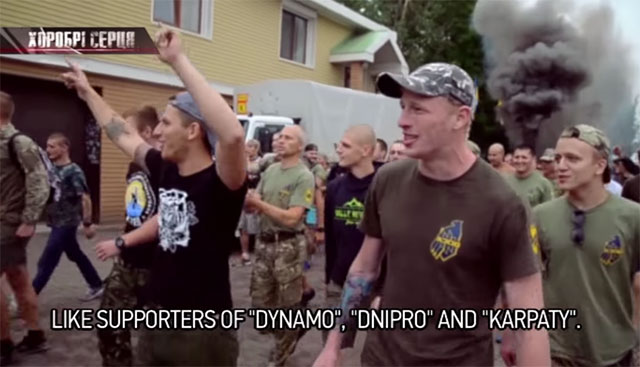 A documentary about Ukrainian ultras and their role in the ongoing war conflict in n the Eastern part of the country.

Two years ago, football ultras in Ukraine have been associated only with fights, bullying and provocations. But everything changed in the autumn of 2013 - then these football hooligans of yesterday came to the Ukrainian Maidan to protect civilians and their country. For the sake of the unity of Ukraine radical ultras have forgotten their club conflicts and have united.
English subtitles included!
We only post this informative and since related to ultras and not to point or pick any side in the conflict or the politic.