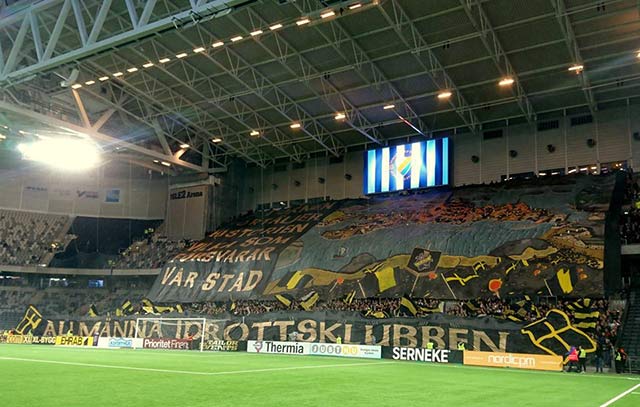 Our users voted for the best TIFO action in 2016.
Last Sunday we selected 25 TIFO actions from 2016 which we thought were among the very best of the best shows last year, and we asked our users to "vote" on their favourite.
In this video you can see all the 25 TIFO actions:
And here are the final results of your voting on Facebook. Very interesting is that first two tifo's came from the same match, Stockholm derby in September 2016!
1st Djurgarden - AIK 21.09.2016 - 2,540 likes
2nd DJURGÅRDEN - AIK 21.09.2016 - 2,100 likes
3rd HAJDUK - Osijek 30.10.2016 - 1,708 likes
Of course, all the 25 tifos from the poll were great and for us all are the winners! We hope that 2017 will be another amazing year for the ultras movement, and hopefully we will see many more fantastic shows!