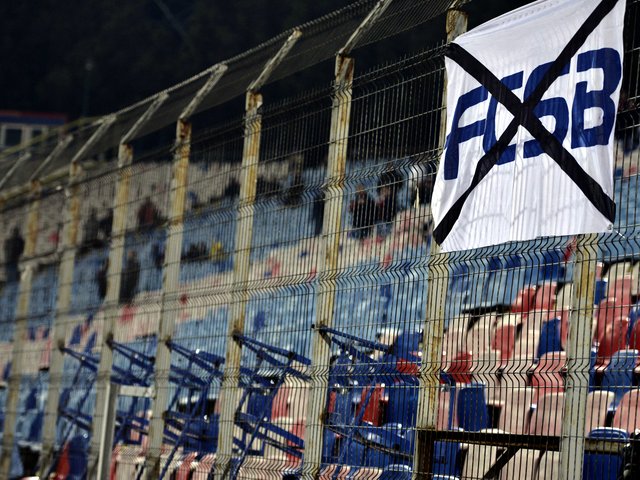 Romania: Ultras of Steaua return to football after years in war with club owner!
For quite a long time now fans of Steaua Bucuresti (today known as FCSB) has struggled with a new owner. Protests and boycotts didn't seem to help much, but now they finally seem to get some positive changes.
Steaua Bucuresti, the team of the Romanian Army, the most titled team in Romania and former Champions League winner, will start in 4th league from this summer, after two years of not attending football matches! Finally fans can gather again and support their beloved club!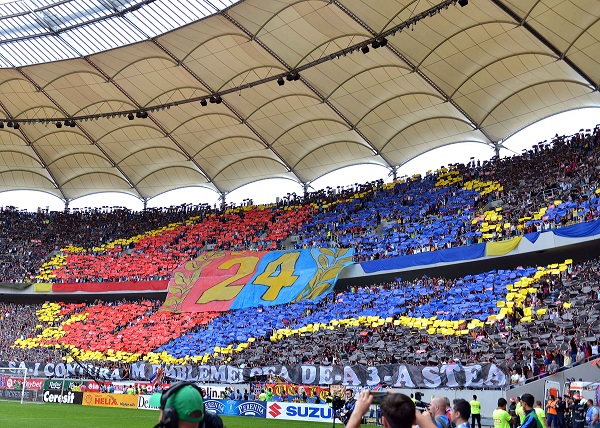 Club owner Gigi Becali
Gigi Becali is the current owner of Fotbal Club Steaua București (FCSB) and the main reason for the war with supporters. He have strong connections in the Romanian society, with politicians and media. He was also in the Romanian Parliament. Somehow, he can be compared with the hated club president Zdravko Mamic of Dinamo Zagreb in Croatia. Becali was convicted for bribery, match-fixing and corruption. He spent much time in prison for those charges, but don't imagine he had a bad time, because his money can fix everything. Becali is also a former sheep farmer from Pipera, a village near Bucharest.
The situation with Steaua was getting bad. Becali was working with individuals without a clue about football, most of them his relatives. He didn't want the best for Steaua, he wanted the best for himself. This was back in 2007, a huge protest was started by ultras Sud Steaua. Later ultras from the group Nord Steaua also joined, but not for a very long time. There was a lot of trouble, fight with security firm who tried to stop the protests, fights with police and ultras got banned from the stadium. The ambition of the protests was to force Becali to sell and leave the club, but unfortunately the protests didn't work and Becali continued as club owner of Steaua, which he probably bought illegally.
Steaua Bucharest is the team of the Romanian Army. Becali bought the football section in 2003. But this trade has later been found illegally!
The Ministry of National Defence sued Steaua in 2014, claiming that the Romanian Army were the rightful owners of the Steaua logo. The Supreme Court found in the army's favour, and on 3rd December 2014 stripped the football club of its badge. Steaua were forced to play their next home game without it on the stadium scoreboard. Becali lost badge, name, colours, history and the right to play on Steaua Stadion, Ghencea. The club unveiled a new badge in January 2015, an eight-sided start containing the letters FCSB. So technically, this new club FCSB is not the original Steaua!
After Becali lost Steaua the ultras didn't have any football teams to support. The Romanian Army still had teams in rugby, basketball, handball and polo. The two groups, SUD Steaua and Combat, then started to support team in these sports and attended many of their matches. The Romanian Army were also fighting for the red and blue colours which is part of their history, and fans mean they deserve the support.
There was some good matches, for example against Dinamo and Aris which could be compared with the atmosphere they were used to when they attended football games.
Supporters of FCSB and media
Some members of Nord Steaua attended matches of FCSB a few times during spring last year. But those who attend FCSB matches regularly are the plastic fans and gloryhunters without any mentality. They go to games because of results, most of the doesn't have a clue about what Steaua really represents. They are the ones that support Becali. Even the media is using the name Steaua Bucuresti instead of FCSB. They use that term without any rights, most of those media channels are misleading "puppet-channels" of Gigi Becali.
The army made a football team!

After two years, the Romanian Army announced that Steaua football team will be created again and start play in Romanian 4th division from the summer 2017. In charge of this project is Marius Lacatus, a legendary player and coach of old Steaua. He also won the Champions League with Steaua in 1986. The fact that such an honourable man is engaged in this project gives confidence that ultras and Lacatus will fight till the end for the best of Steaua.
The first match will be in September 2017. Good times are ahead for ultras of Steaua!
Some photos of the activity of Steaua ultras at other sports of the Romanian Army:
CSA Steaua Bucureti - Trabzonspor (Combat - 6 years anniversary)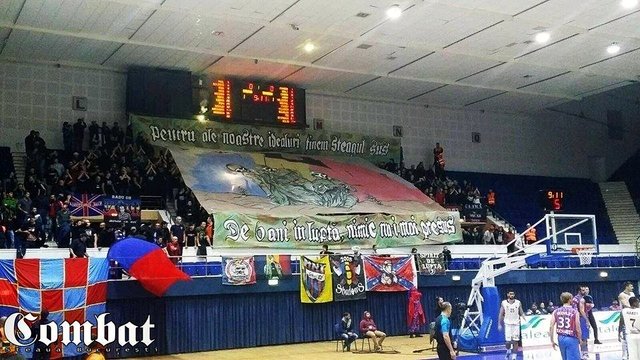 CSA Steaua Bucuresti - Dinamo Bucuresti (Glas - 10 years anniversary)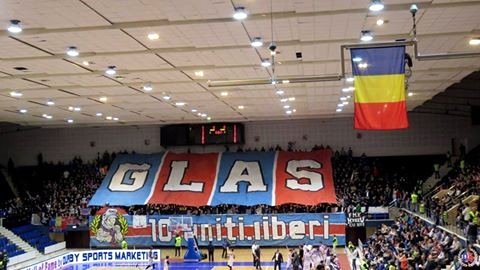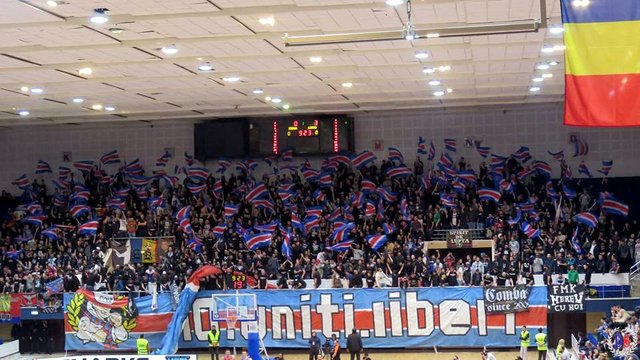 CSA Steaua Bucuresti - Aris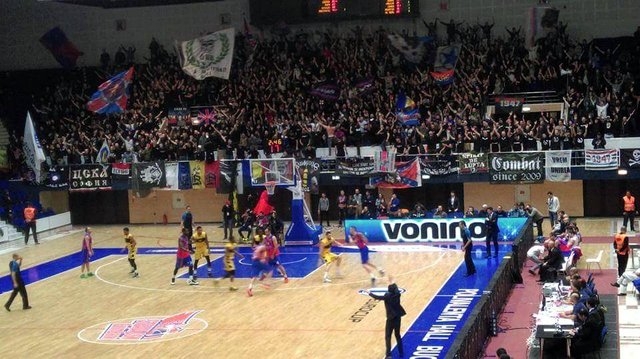 Rugby: CSA Steaua Bucuresti - Dinamo Bucuresti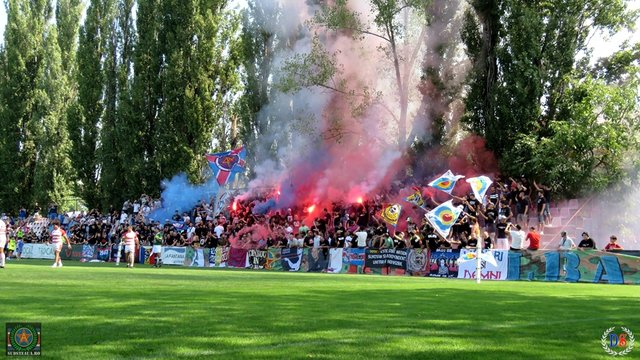 Water polo: CSA Steaua Bucuresti - Dinamo Bucuresti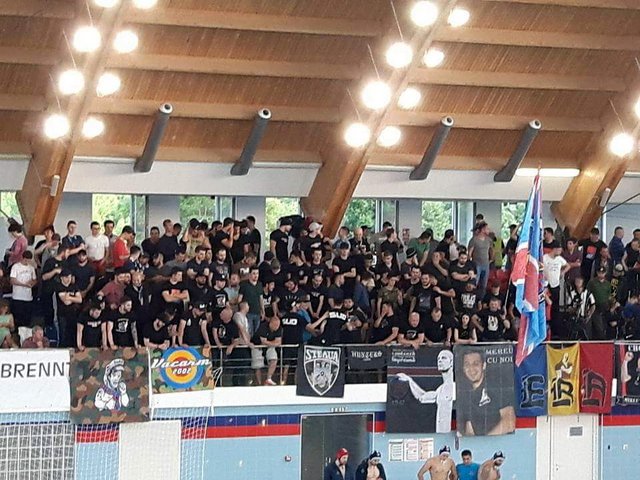 Handball: CSA Steaua Bucuresti - Dinamo Bucuresti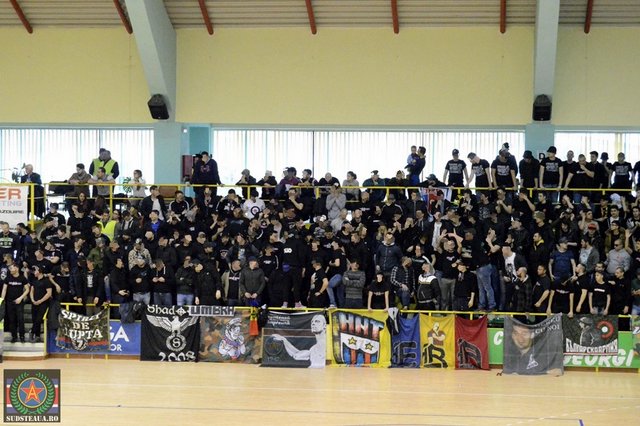 Hockey: Miercurea Ciuc - CSA Steaua Bucuresti
30 years since Steaua won Champions League!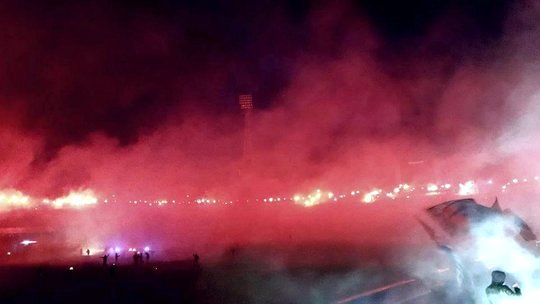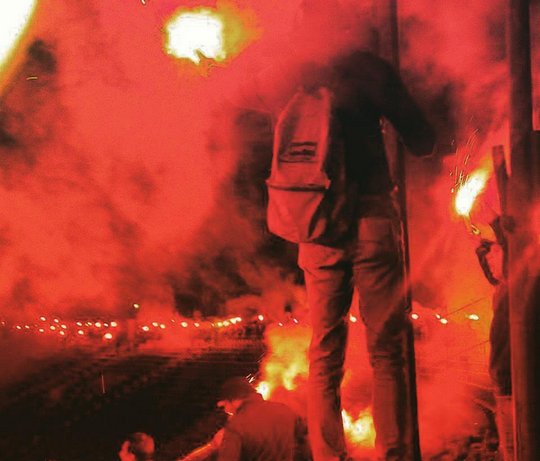 Ultras tournament in Brasov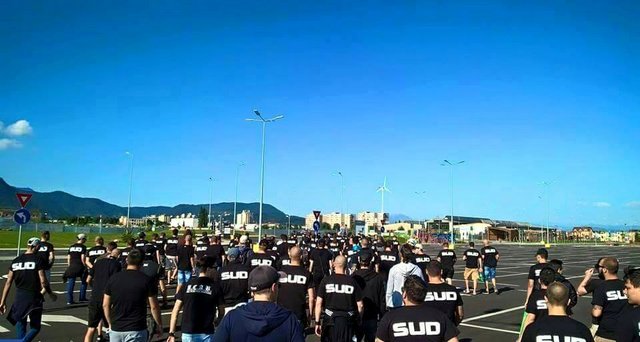 Few times ultras of Steaua also visited friends from CSKA Sofia in Bulgaria.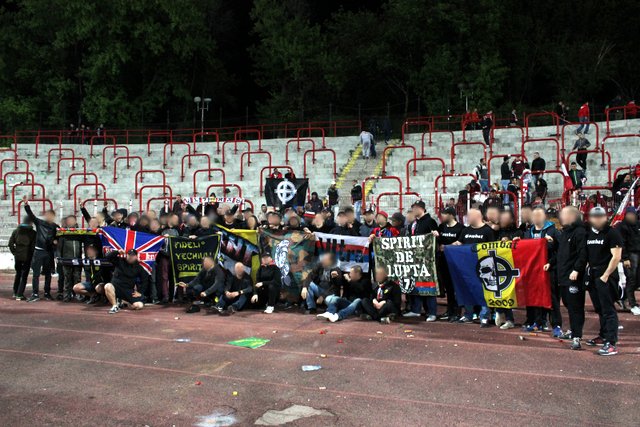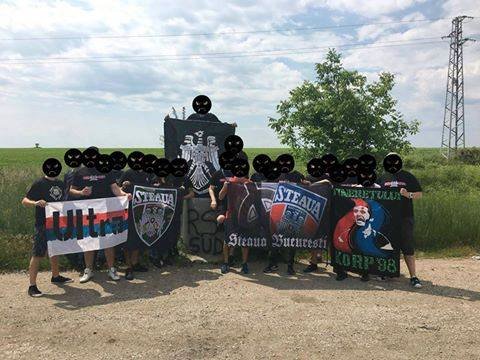 Some videos:
CSA Steaua - Dinamo (handball):
CSA Steaua - Aris (Basket):
CSA Steaua - Dinamo (Rugby):
30 years since Steaua won Champions League:
CSA Steaua - Dinamo (Basket):