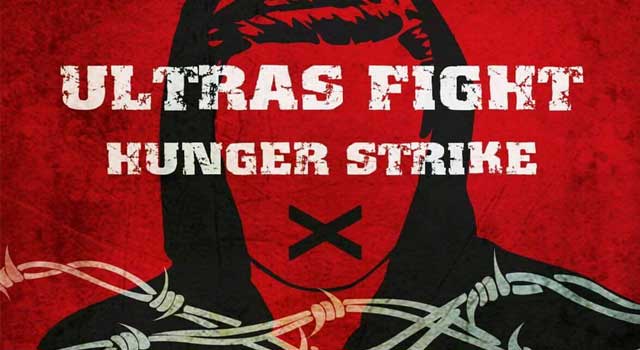 Another police brutality in Egypt
We've got a disturbing message from Ultras Ahlawy members informing us on what is currently going on in Egypt. We publish their message without any edit done by us:
"Ahead of the commemoration of the Port Said massacre, the Egyptian police stormed at dawn of 29 January the homes of Al-Ahly fans to prevent them from paying tribute to the lost ones at the Stadium of Mokhtar El Tetch in Al-Ahly Club headquarters, a commemoration that takes place every year.
When the Egyptian Police stormed the houses, they failed to find who they wanted to arrest, leading them to use the families of the fans as a mean of pressure if they didn't turn themselves in.
Among those arrested was a fellow rival Zamalek fan, a brother of one of the wanted Ahly fans.
Aside from the humiliation of the fans' parents and the theft of their personal belongings by members of the police, charges were pressed against the fans following 28 days of incarceration.
The charges pressed were establishing an outlawed group, possessing fireworks, and disturbing the social peace and inciting to demonstrate on February 1!
The evidences that were presented by the police in the case were T-shirts bearing badges of "74", in reference to the number of our beloved ones who lost their lives in the massacre.
The men were held for 15 days, with police enforcing strict and unfair procedures against them in prison, with a direct ban on visits.
On 13 March and 50 days after their lawless imprisonment, the Judge renewed their detention for 15 more days.
On the contary, on the same day, strongman Hosni Mubarak was handed a final verdict of acquittal over charges of killing January 25 uprising protesters and was able to walk free.
Our fans remain to be treated in an unjust way in prison, with horrible treatments by the police on rise.
Because of the non - humane treatment and the ongoing flawed case, the young fans began their hunger strike on March 15 while in detention and now it's been eight days since they started their brave hunger strike."
Liberta per gli ultras!