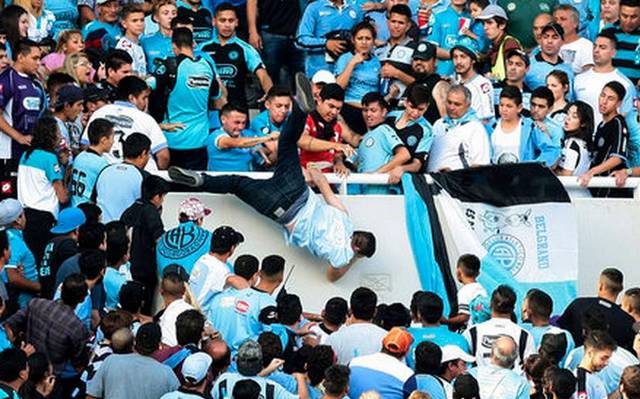 Argentina: Tragic incident during the derby in Cordoba.
A 22-year-old Argentinian supporter Emanuel Balbo passed away today in hospital after he was thrown from the stands during the half time of the derby in Crodoba between Belgrano and Talleres, last Saturday.
Video footage shows he was forced down the terraces to avoid more violence and pushed over the stands to a concrete staircase below.
Balbo was left in a coma after hitting his head on impact, suffering cardiac arrest and major brain trauma, before succumbing to his injuries this morning.
Balbo's father says his son was attacked by a mob after he faced off with a man that Balbo blamed for killing his brother 4 years ago.
- I want to make it clear that my son is not a Talleres fan, he does not have any Talleres tattoos and he was not stealing. My son is a great Belgrano fan. The problem is that, four years ago, my son was killed. Oscar Gómez is one of those who killed my son in 2012. Emanuel recognized him and there arose the confusion. The little man that is Oscar Gómez, instead to defend himself, incited violence by shouting that my son was an adept of Talleres and asked to be taken away, said the father to the local media.
Four men have been arrested in the attack so far.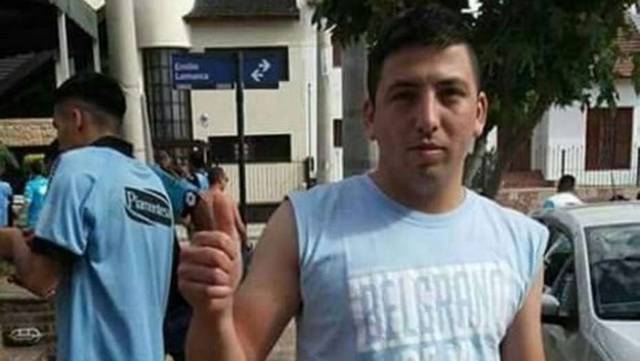 Rest in Peace!