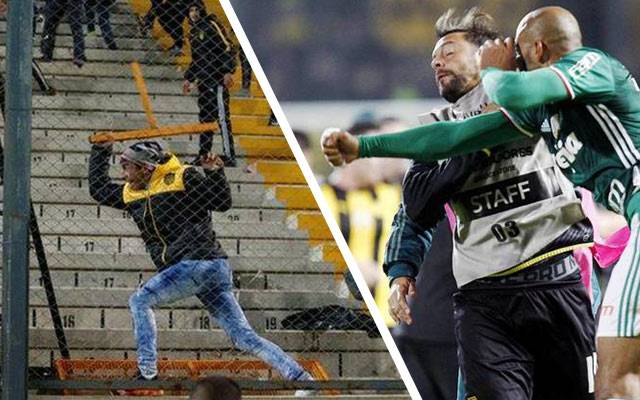 Copa Libertadores: Fight on the pitch and on the stands!
Palmeiras (Brazil) overturned a two-goal deficit to beat Penarol (Uruguay) 3-2 but the Copa Libertadores clash was overshadowed by a brawl after the final whistle.
Big fight started first on the pitch among the players and quickly spread on the stands.
Players could be seen throwing punches while supporters fought back and forth in the stands as South America's elite cup competition descended into chaos on Wednesday night.
30 fans were arrested and 18 cops injured.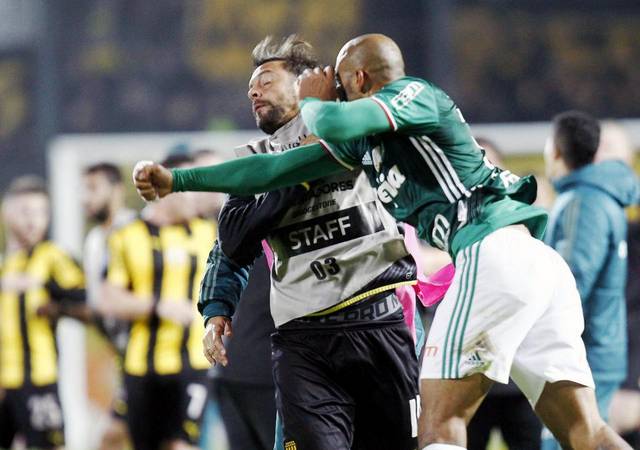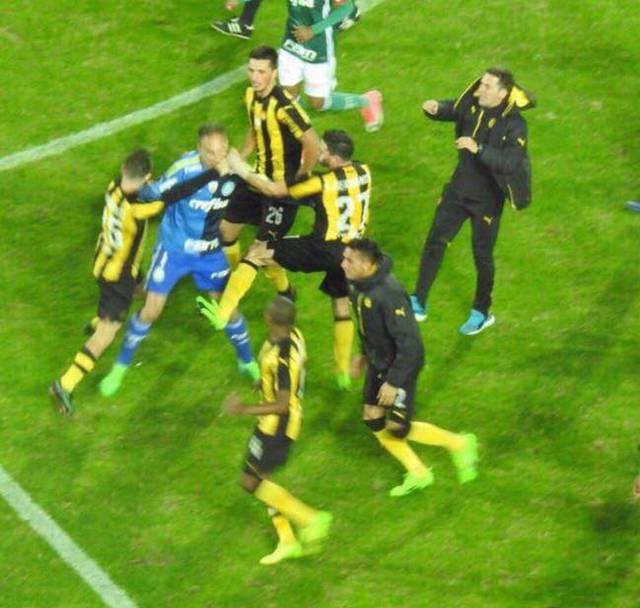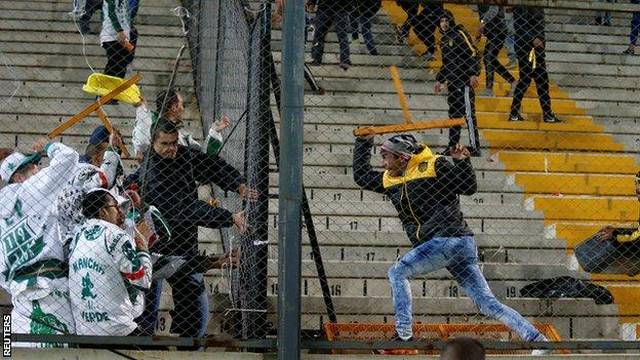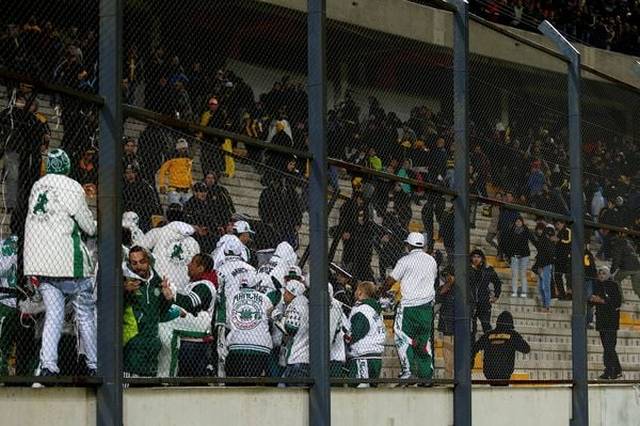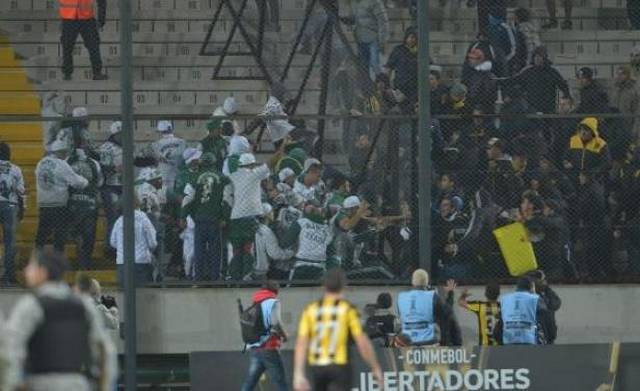 VIDEOS: