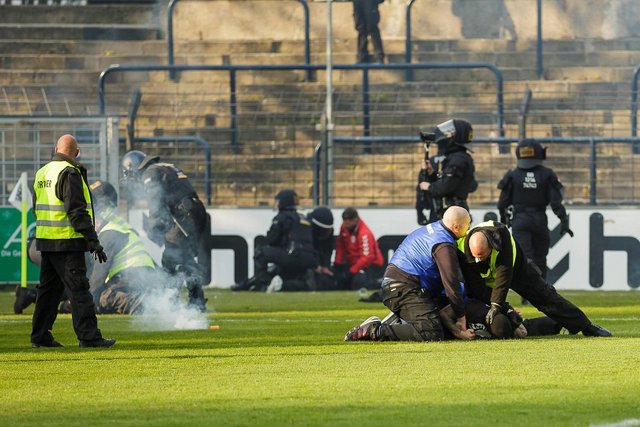 Germany: Left-wing vs. Right-wing supporters in 3rd division.
High-risk match in German 3rd division ended with riots.
Fans of Babelsberg (Blue/white club colour) are known for their left-wing politics, while supporters of Cottbus (red/white club colours) are famous for being right-winged.
For some odd reason the away sector is very close to the ultras sector of Babelsberg. During match fans threw pyro on each others, which quickly escaleted into riots when fans of Cottbus invaded the pitch. In total of 19 supporters got arrested.
Photos: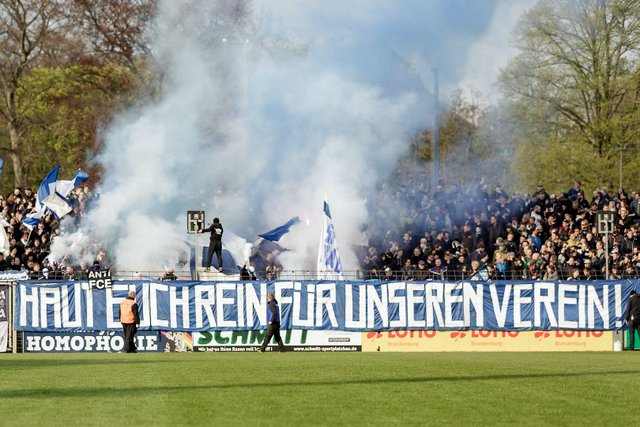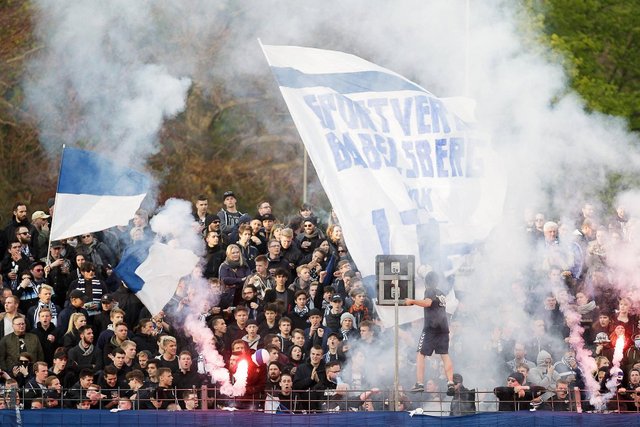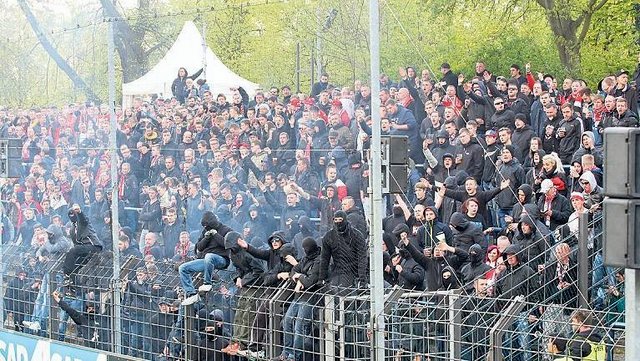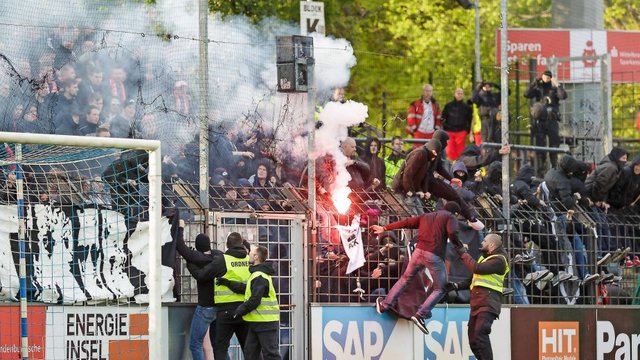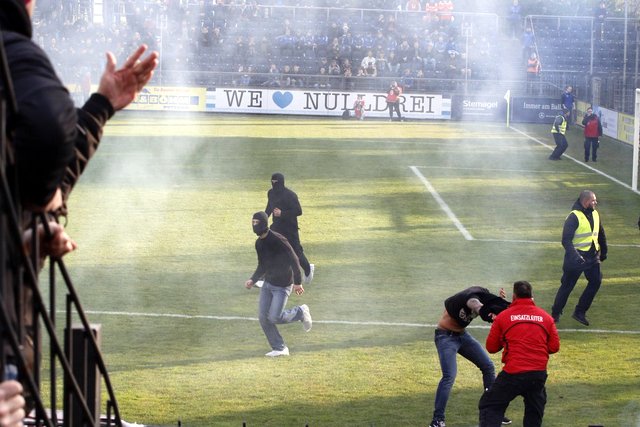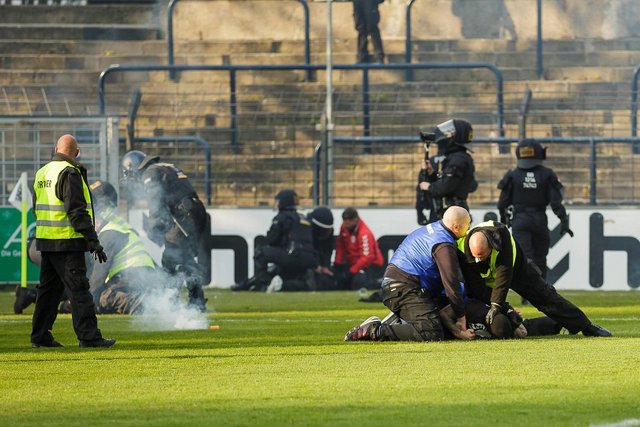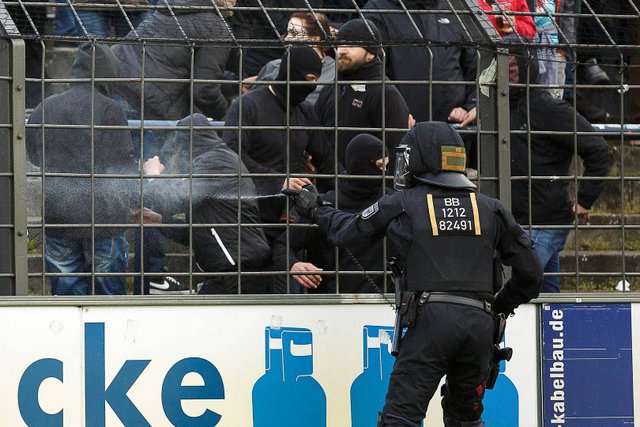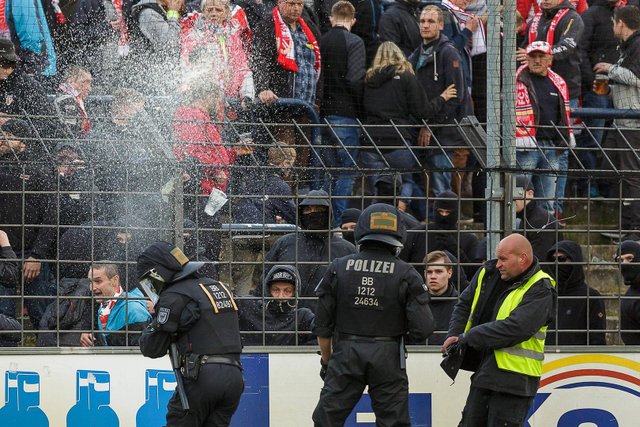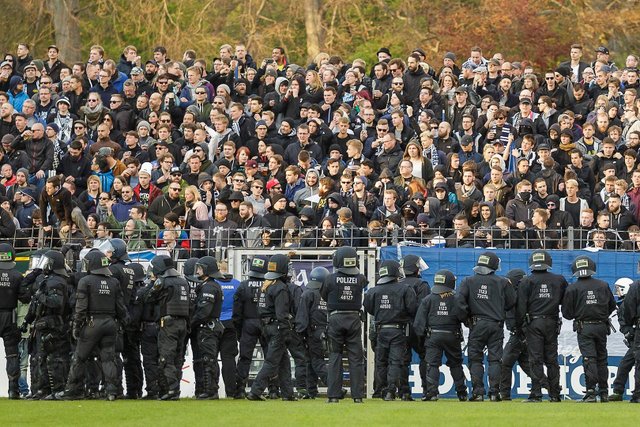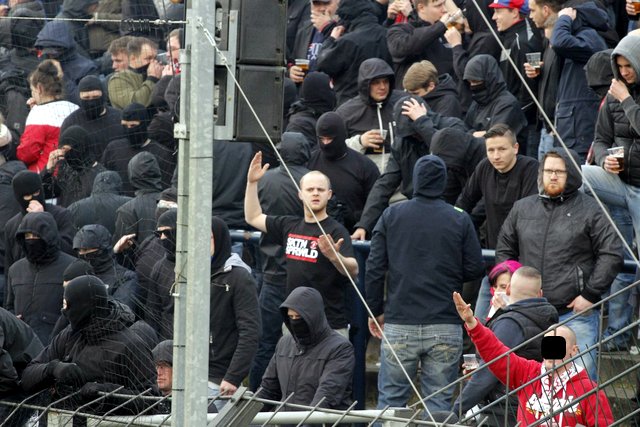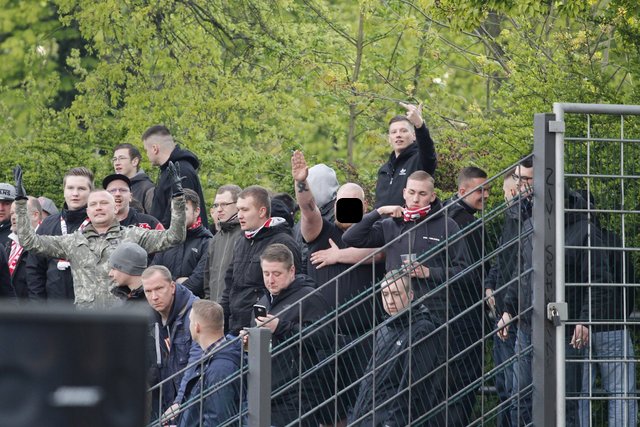 VIDEOS: