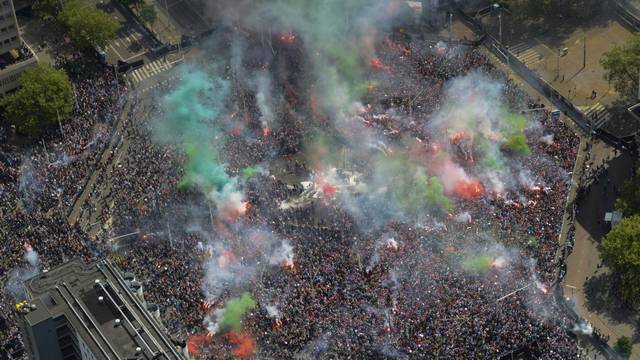 Holland: Epic celebration in Rotterdam!

Thousands of fans e gathered in Rotterdam to celebrate Feyenoord's first league title in 18 years.
A Dirk Kuyt hat-trick on Sunday against Heracles wrapped up the league title. Fans started celebration on Sunday after the match and continued on Monday when was official party in city center.
The city council estimates some 140,000 people turned out to greet the team, but some reports goes even up to 200,000.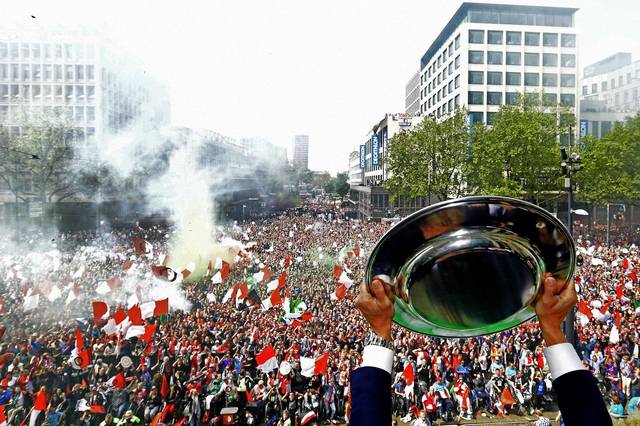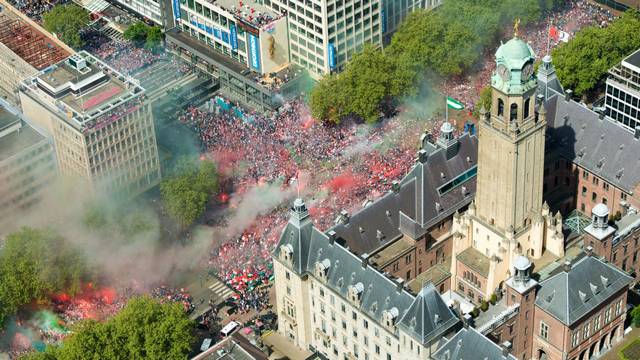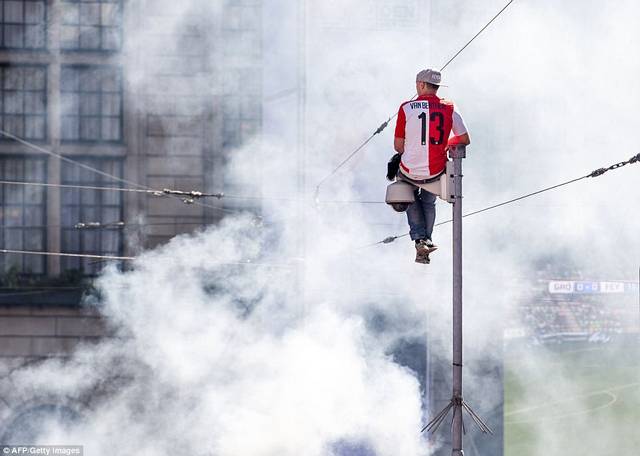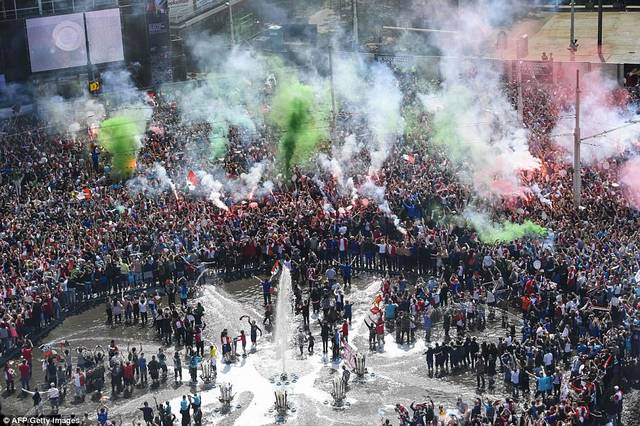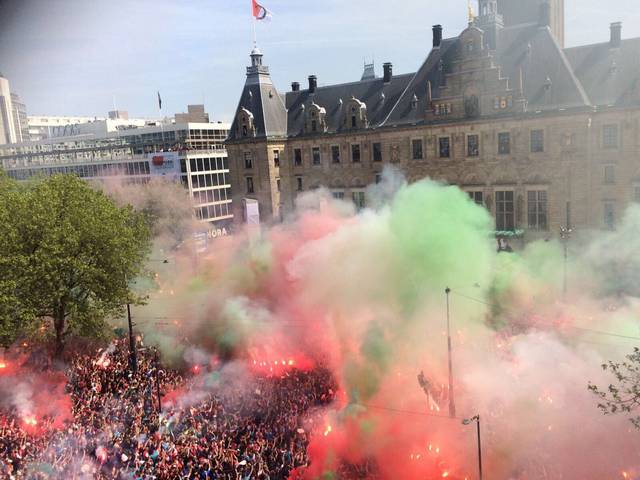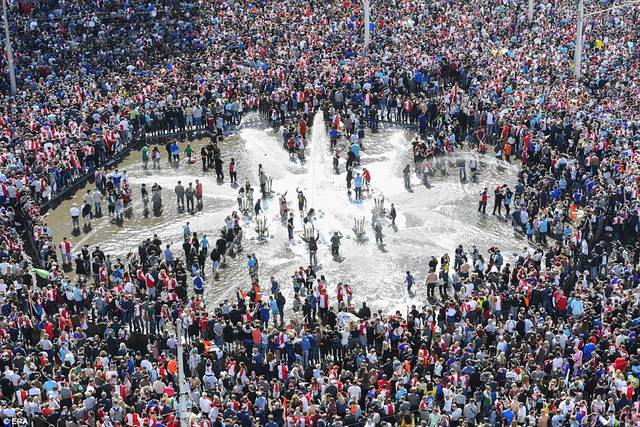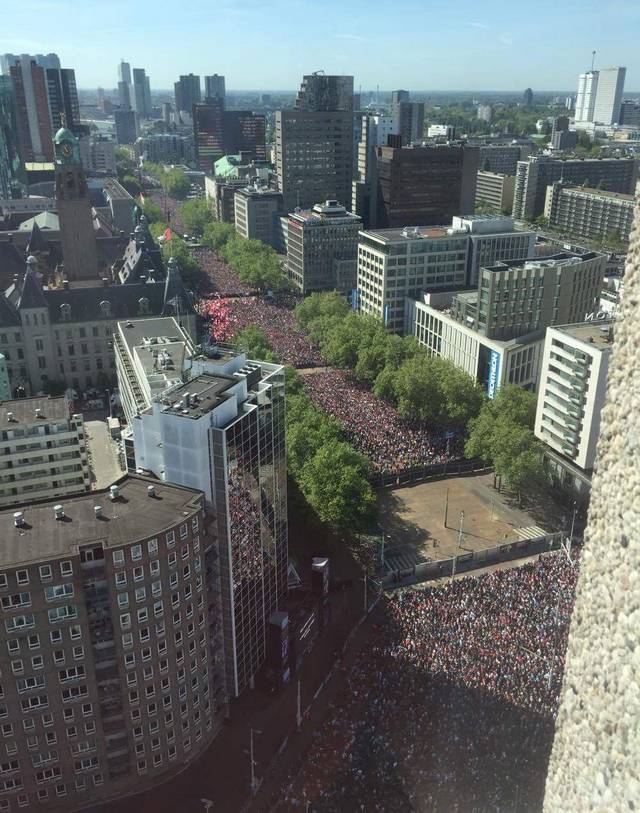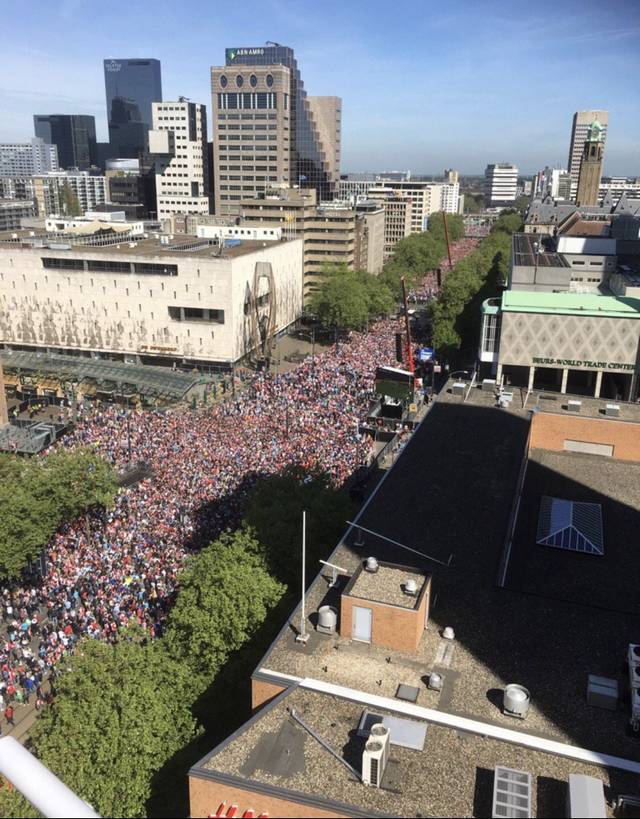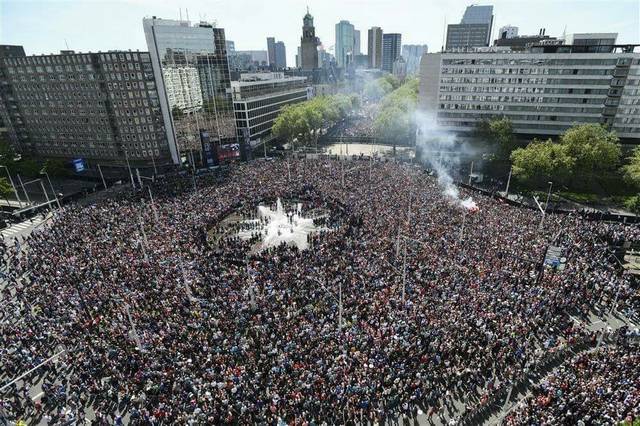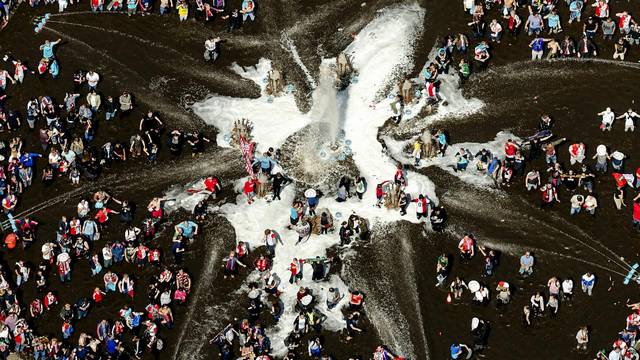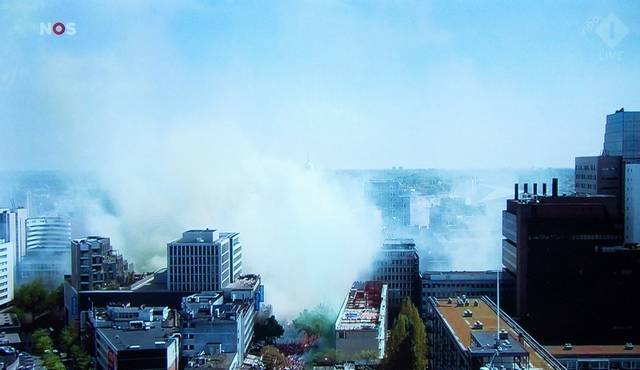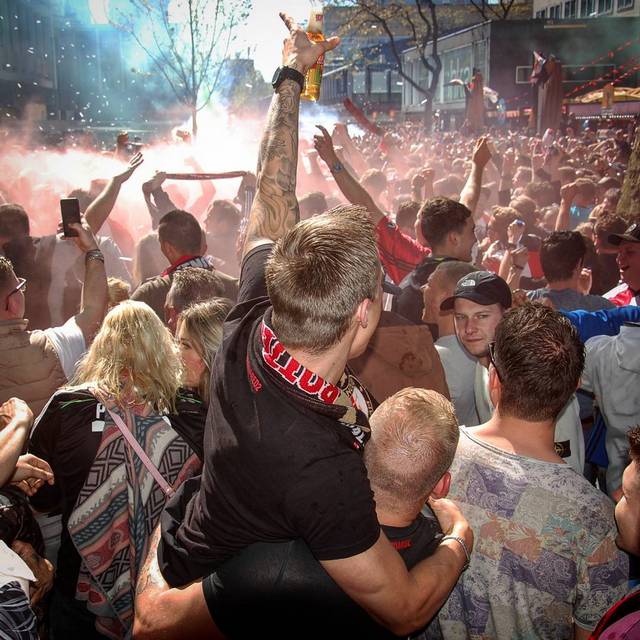 VIDEOS:
From the match vs Hercules: