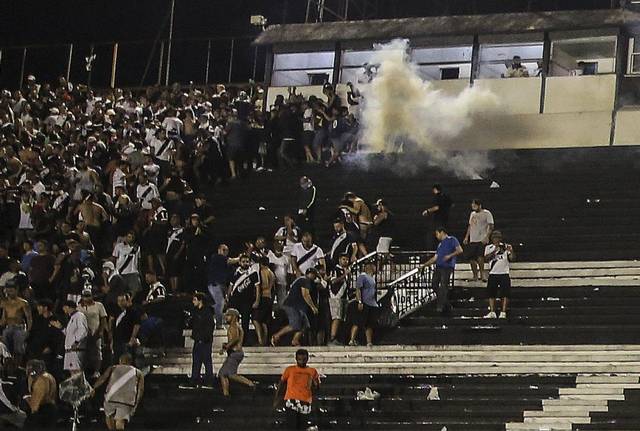 BRAZIL: Vasco da Gama - Flamengo 08.07.2017
One fan was killed and three others were wounded in the fights that broke out after the Vasco da Gama v Flamengo match in Rio de Janeiro, Brazilian police said Sunday.
A 27-year-old Vasco da Gama fan was shot in the chest and killed at a stadium entrance on Saturday.
The man was transported to a hospital, where he was pronounced dead on arrival.
Police are investigating the shooting, while several eyewitnesses told the press that a police officer fired the fatal shot.
Two other people were shot after the Campeonato Brasileiro match and a third person was wounded by flying glass after taking cover behind a truck.
The incidents started when Vasco da Gama fans tried to take the field at the end of the match at Sao Januario Stadium and were met by police firing tear gas to disperse them.
Fans threw all kinds of objects, including home-made bombs, on the field, preventing Flamengo's players and the officials from entering the tunnel leading to the locker room.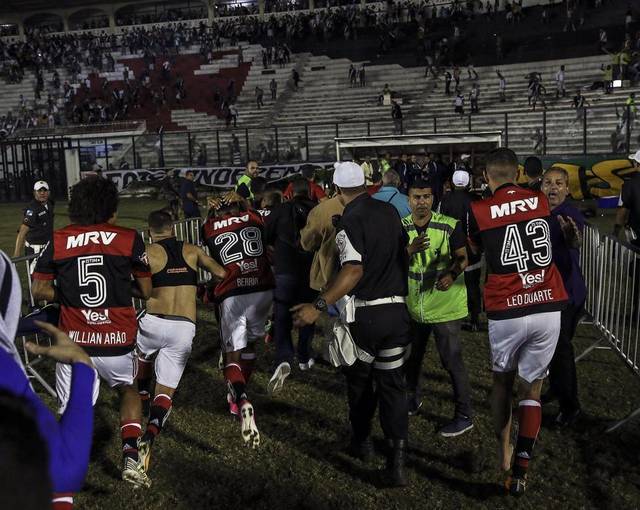 One group of fans tried to flee the fights by entering the press section, while others attempted to enter the Flamengo fan section and were pushed back by police.
The fighting continued outside the stadium, where Vasco da Gama fans clashed with police. Several eyewitnesses said they heard shots fired during the fight.
Flamengo beat Vasco da Gama 1-0 on a second-half goal by Everton in what is considered the most bitter rivalry among teams in Rio de Janeiro.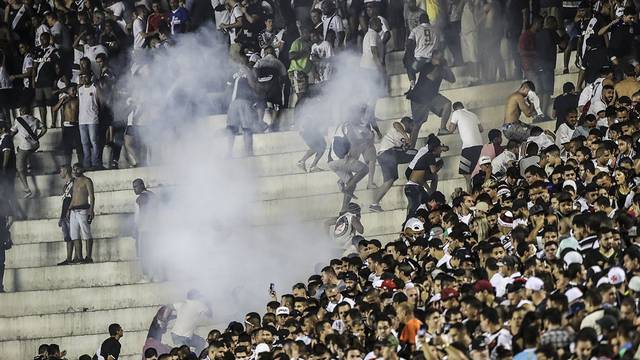 ©EFE2017