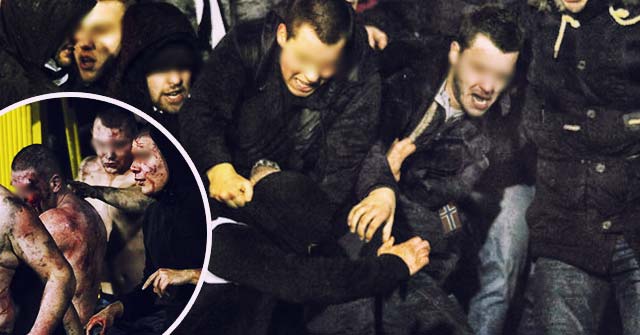 Serbia: One supporter in critical condition!
Derby number 156 between the two Belgrade rivals, Partizan and Zvezda, exploded!

Big fight occurred on the tribune which belongs to Grobari (Partizan). Fight started when a group known as Young Boys (Partizan) tried to take control of the South Tribune, which belongs to Grobari (sub group Alcatraz).

They were badly beaten by other Grobari,burned with pyrotechnics and thrown naked out of the tribune. Probably most of the Grobari thought they were Zvezda fans trying to take banners.

Latest news is more than 20 fans were injured and one critical in hospital. Also 4 cops were injured.

Match got interrupted for a while, but could continue after a few minutes.

Delije (fans of Zvezda) also made a big pyro show in this match, which ended 1-1.
UPDATE: Among 26 arrested there are several Croats, one Greek and one Macedonian, police said on Thursday. One Croat (26 years old) got stabbed in the back and he was the one hospitalized. They are not connected with any ultras groups in Croatia.
Photos: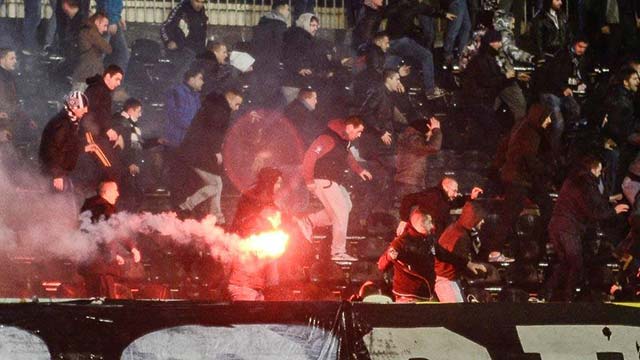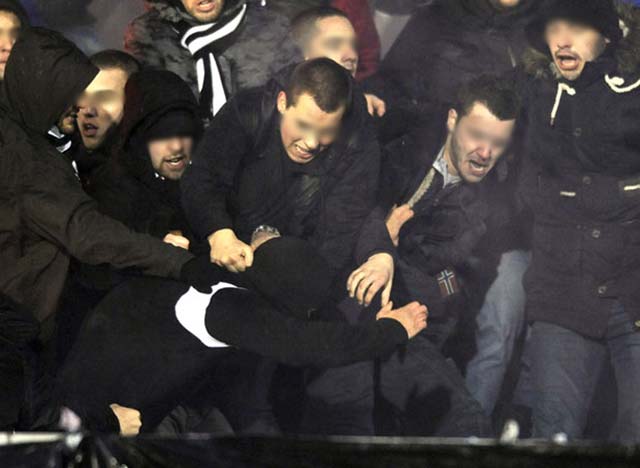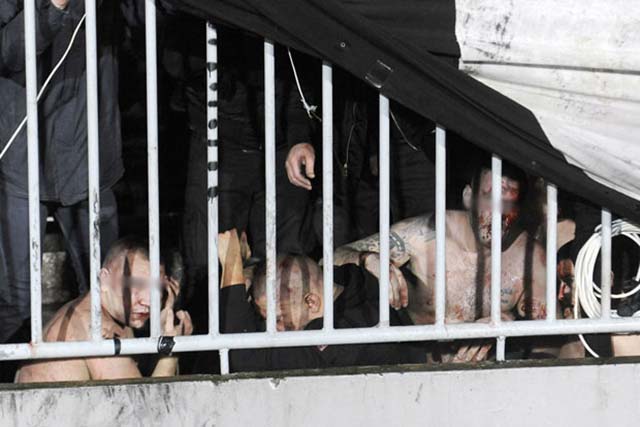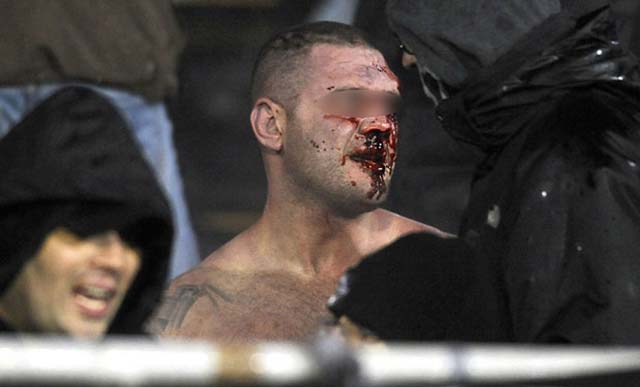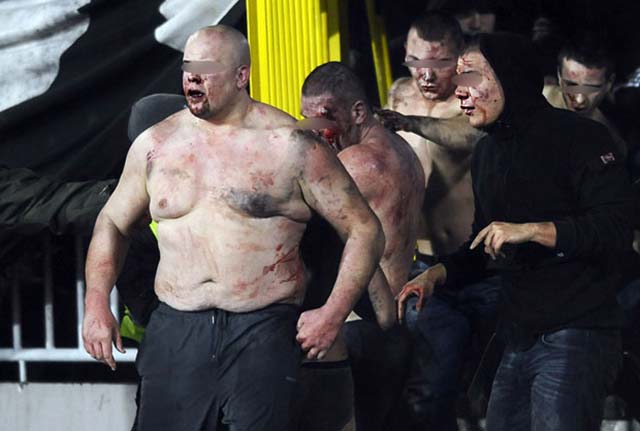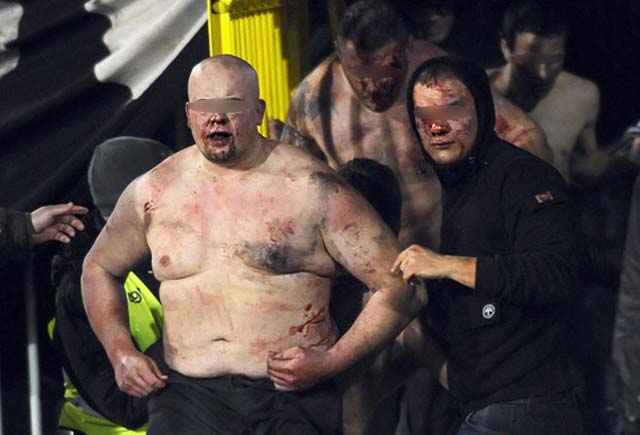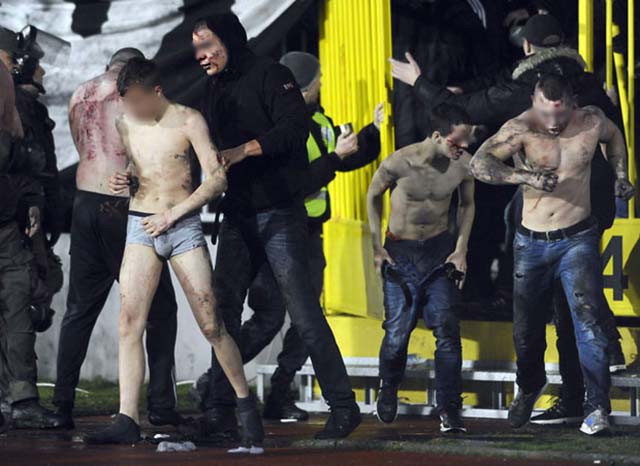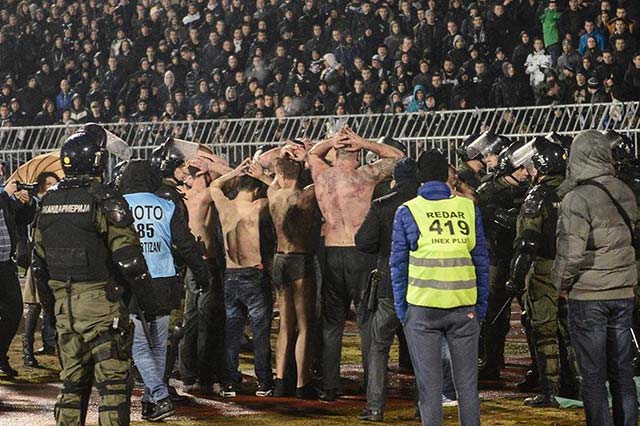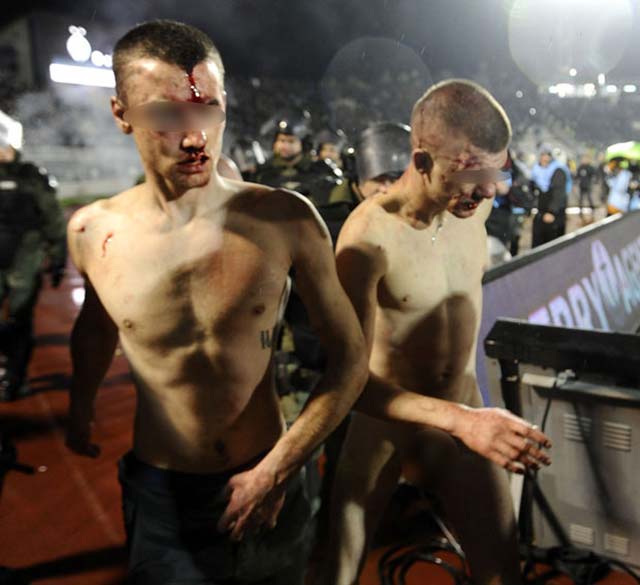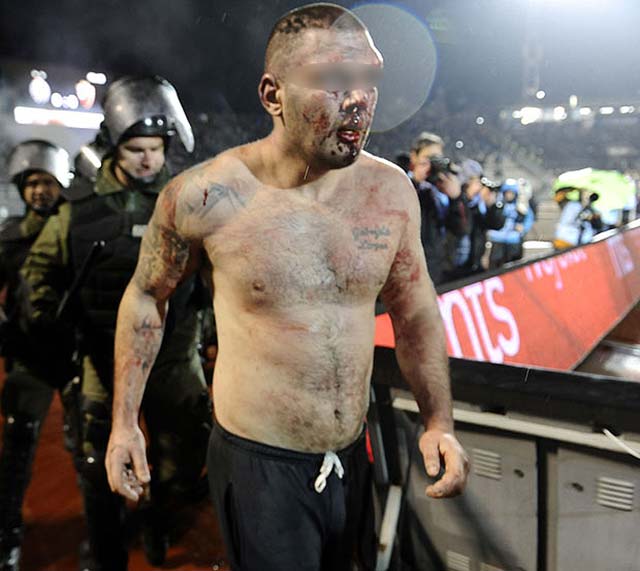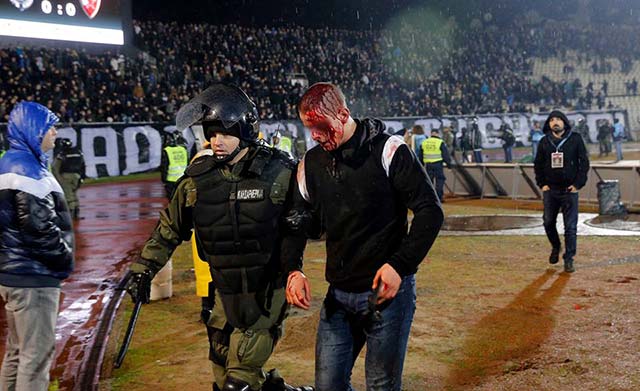 VIDEOS:

More pics/videos can be fond on our FORUM.