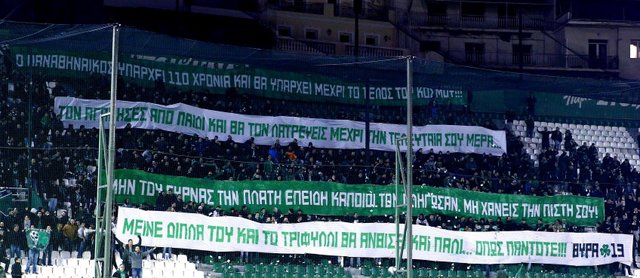 Greece: A difficult situation for fans of Panathinaikos.
A few years ago there was a great optimistic among Gate 13, the fans of Panathinaikos. The club from the Greek capital Athens decided to move back home to their old stadium Apostolos Nikolaidis and play their matches there. Fans responded with amazing choreo's and top support in the following football matches.
This year, when the club celebrates 110 years, the situation is totally different.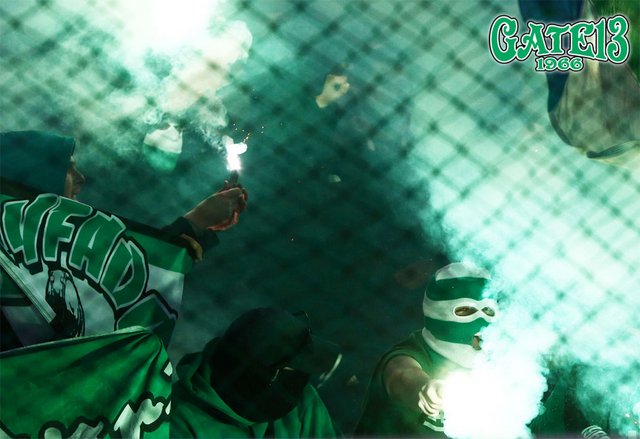 In June last year, the president of Panathinaikos FC left the club. He invested millions of euros into the club, trying to make them survive, but didn't receive the results he wanted.
A few days ago UEFA announced Panathinaikos risks a ban from any UEFA competitions due to unpaid debts.
At the moment the club is twelfth spot out of 16 teams in the Greek top divisions. If the club goes bankrupt, they might end up as AEK Athens back in 2012 when they started up again in the Greek 3rd division.
Due to the terrible situation and frustration, Gate 13 didn't gather at the football matches for some time. Last weekend they showed up at the stadium just to displayed several banners. No big party for the 110th anniversary....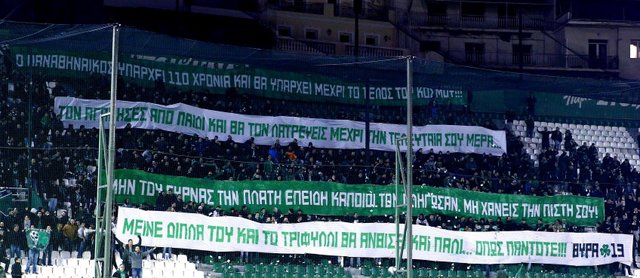 "Panathinaikos exists 110 years and will exist till the end of the world!You loved him since you where a child,and you will love him since your last day. Do not turn your back because some hurt him,do not lose your loyalty. Stay next to him and the shamrock will blossom again as always.☘ Happy birthday to us"
Basketball
Despite trouble with the Football Club, fans of Panathinaikos still follow their basket team. Here is a few photos from January:
Panathinaikos - Olympiakos 29.01.2018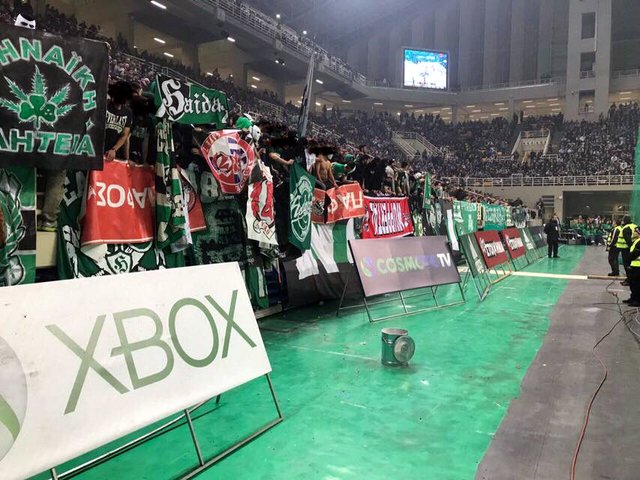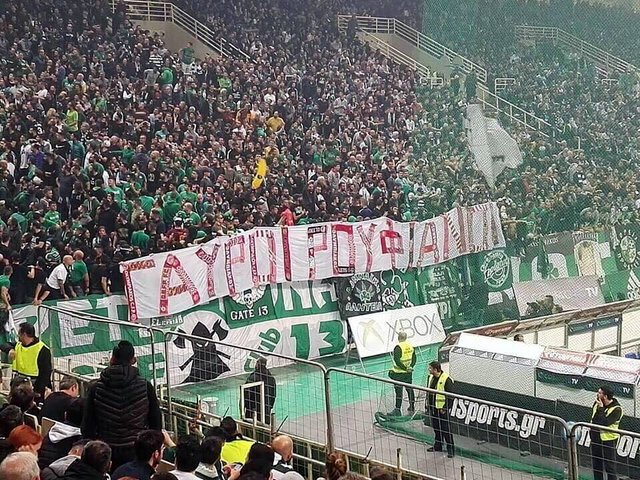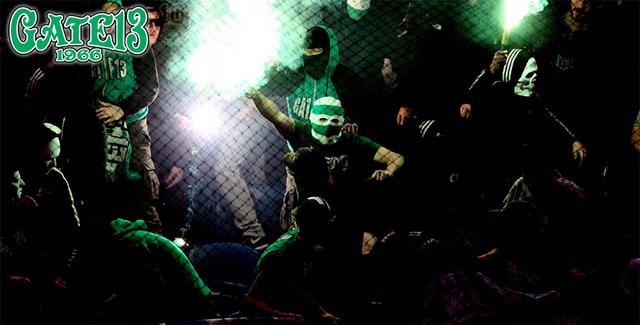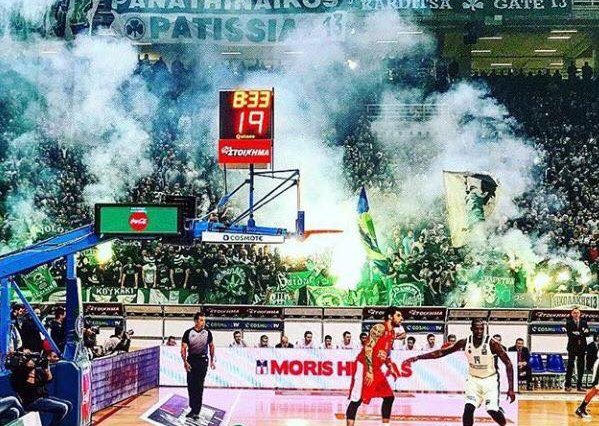 Panathinaikos - CSKA Moskva 19.01.2018