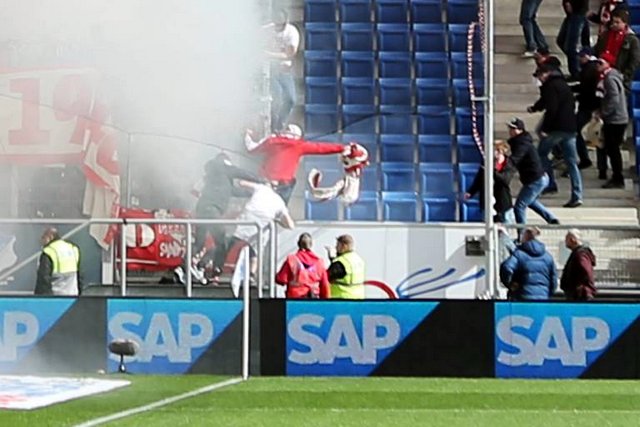 Germany: A famous group of 1. FC Köln dissolved after they lost a flag.
After 17 years (founded in 2001) on the stands, the ultras group Boyz Köln decided to dissolve their group. This decision was taken after lads from Borussia Mönchengladbach managed to steal part of their group banner a few weeks ago.
As well as one of their important groups dissolved, FC Köln also got relegated from the Bundesliga this season.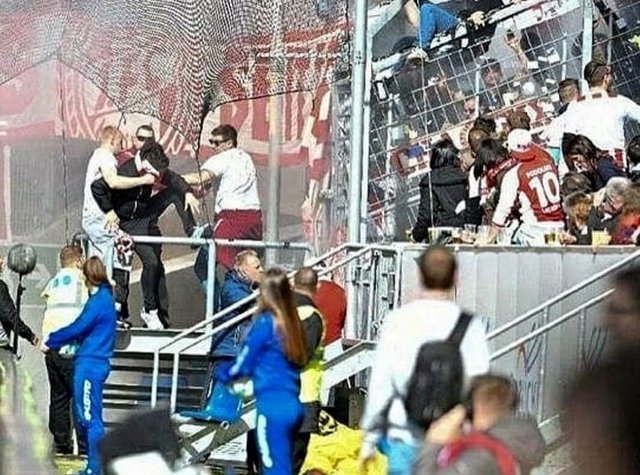 Fans of FC Köln and Borussia Mönchengladbach have a strong rivalry. Their derbies often involves riots and a lot of tension, as you can see from these articles back in 2015 and 2014.
During the Rheinderby in January this year, lads from Boyz Köln dressed as stwards managed to steal the group banner of Scenario Fanaticos (M`Gladbach).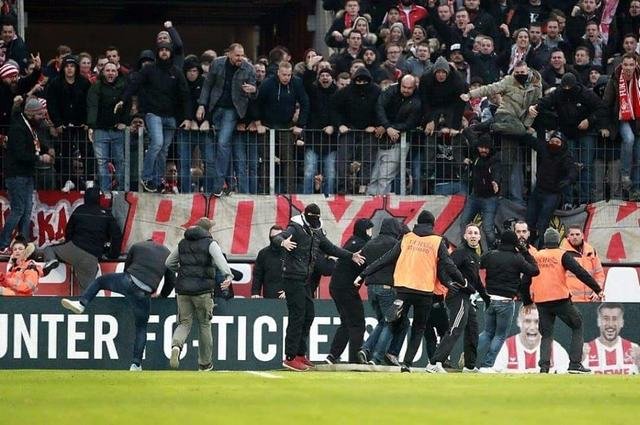 Fans of Gladbach were looking for a revenge. When FC Köln played away against Hoffenheim 31st of March (about 250 km from Gladbach) lads of Scneario Fanatics bought tickets close to the away sector. During 2nd-half when the away fans from Köln used pyrotechnics, the lads from Gladbach ran towards the away sector and managed to steal part of the "Boyz Köln" banner.
Great revenge the lads of Gladbach, but a big loss for the lads from Köln who later announced they dissolved their 17 years old ultras group.
In the latest match against Mainz 05, the leader of Boyz Köln held a speech in the stands to inform their fans about the decision. They will no longer be under the name of Boyz Köln, but they will continue their strong support for FC Köln.
Among ultras in Europe, there is an unwritten law which says any group who lose their main banner should dissolve.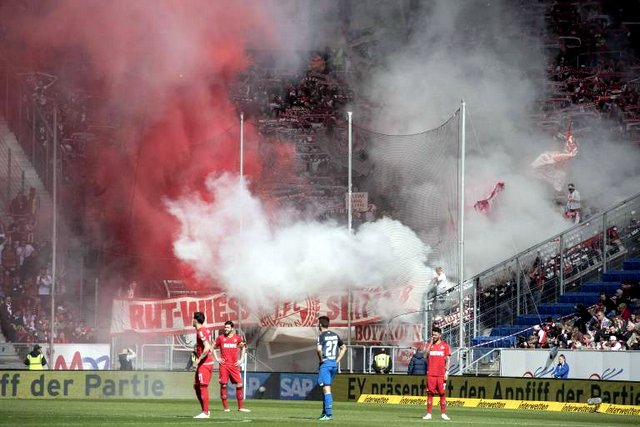 VIDEOS: