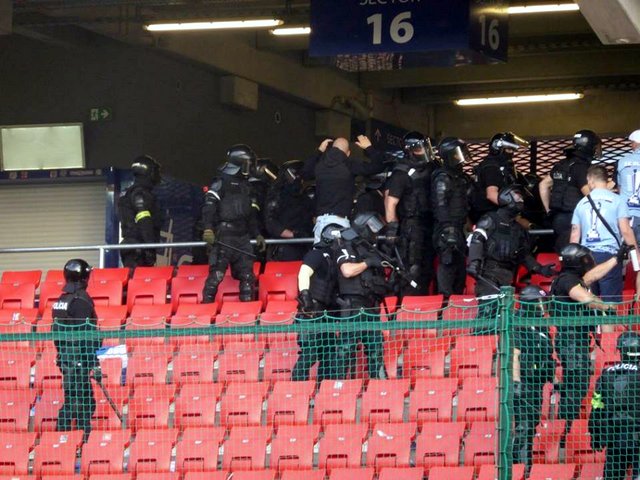 Slovakia: Police attacked Slovan fans during the cup final.
Brutal scenes occurred during the Slovakian cup final last Tuesday when riot police decided to empty the sector which belonged to fans of Slovan Bratislava.
It all started when the Slovan fans threw some pyrotechnics onto the pitch. The Slovakian police, who is well known for their brutality related to football fans, immediately attacked the supporters. As you can see in the video below, the police just hit anyone they can reach. Many injuries!
The match was played in Trnava, about 220 km from Ruzomberok and 60 km distance from Bratislava.
Slovan Bratislava: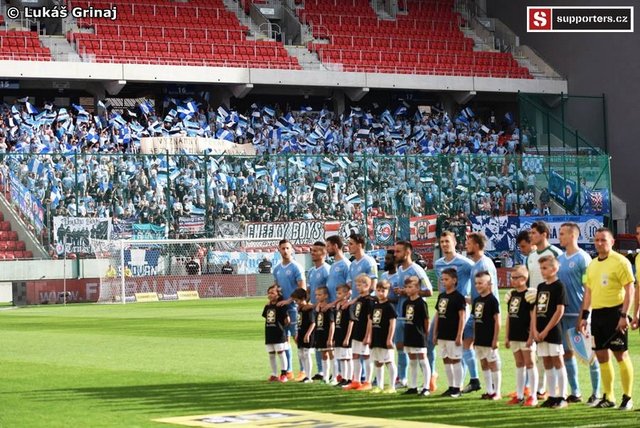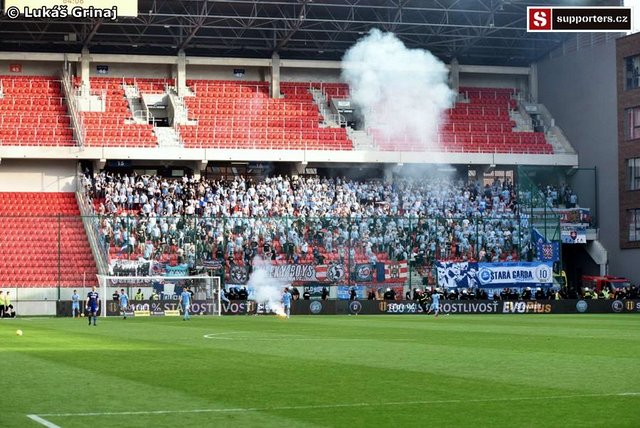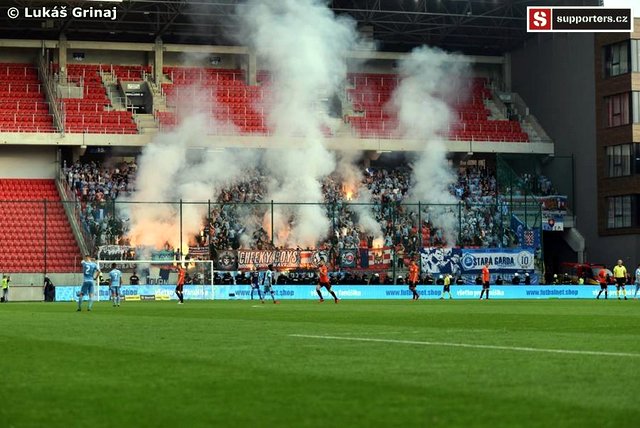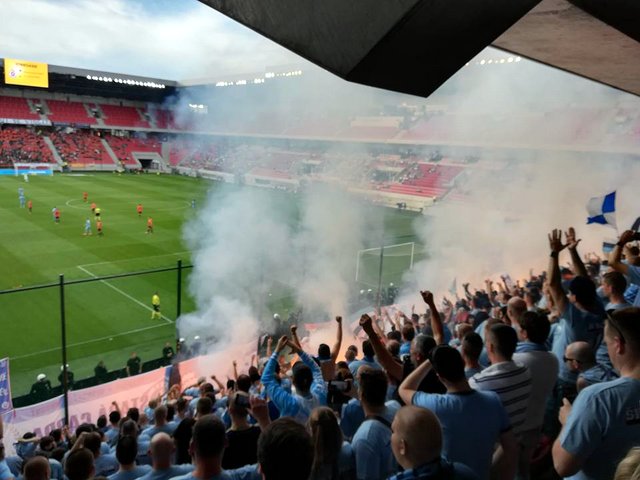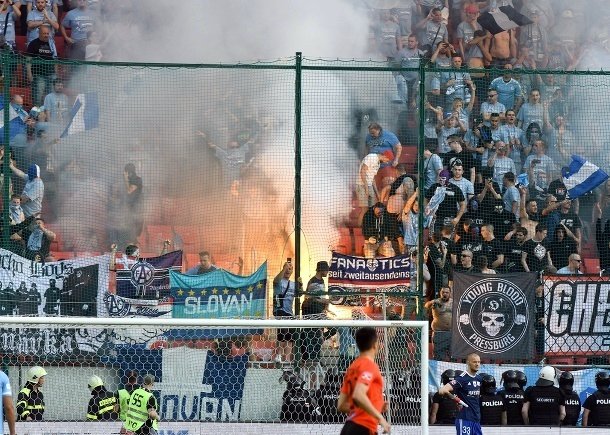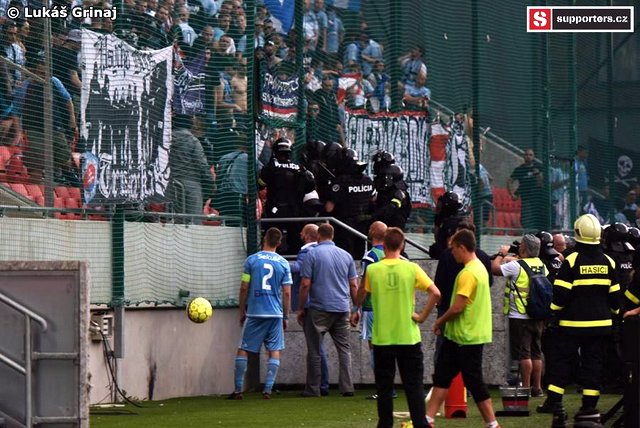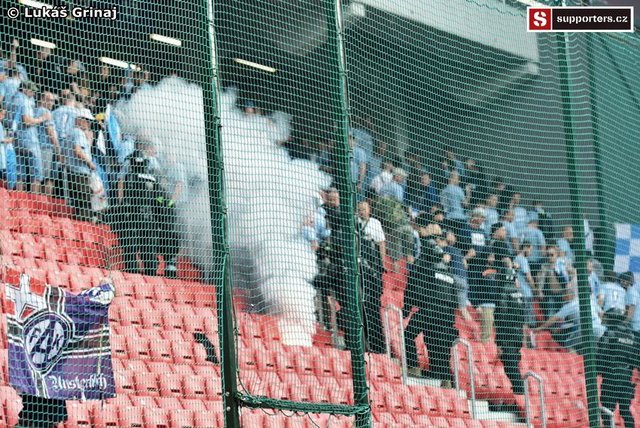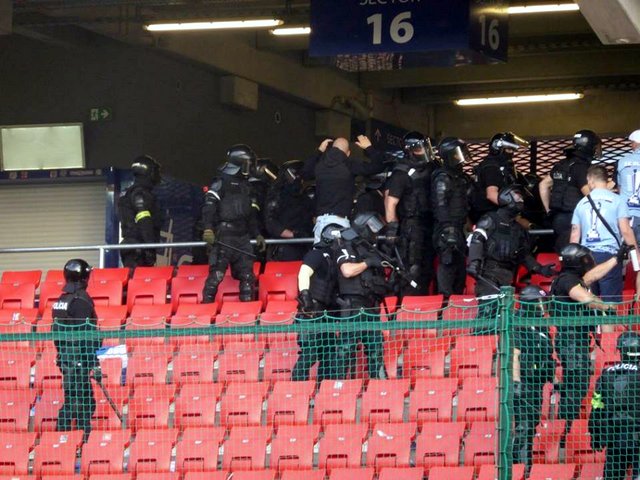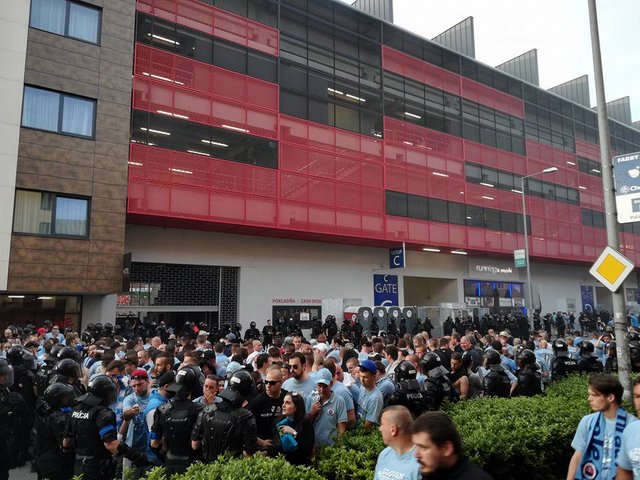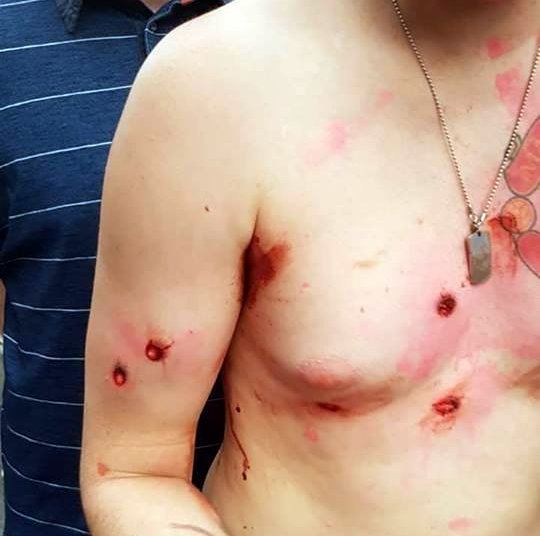 Ruzomnerok: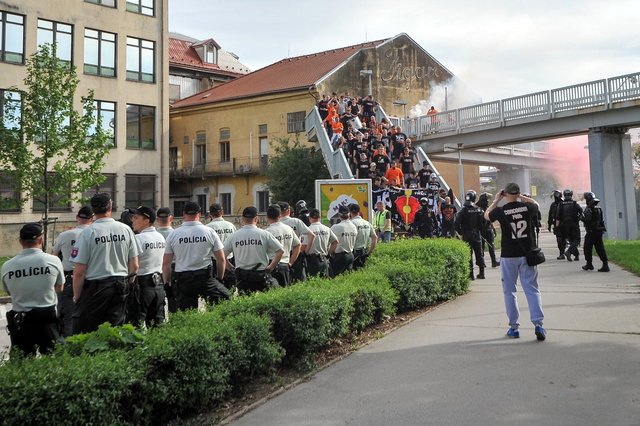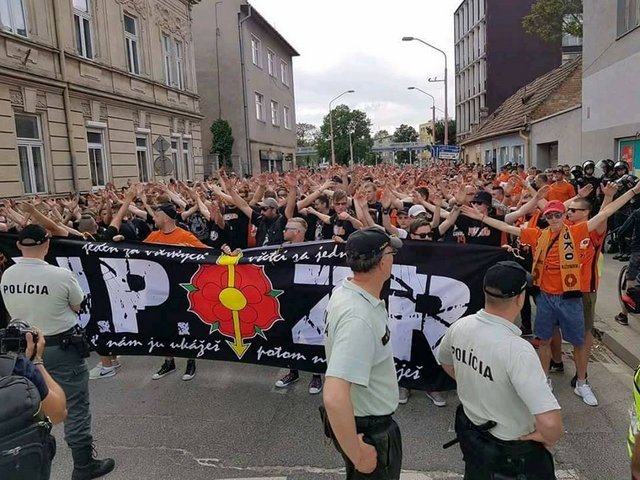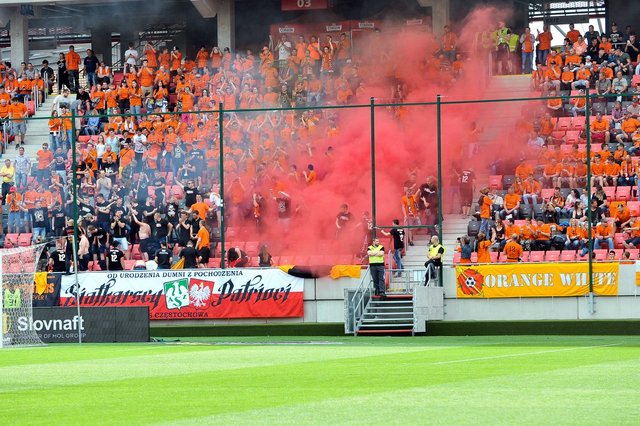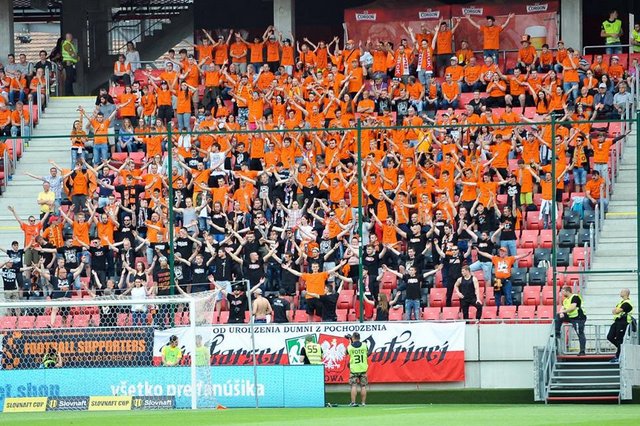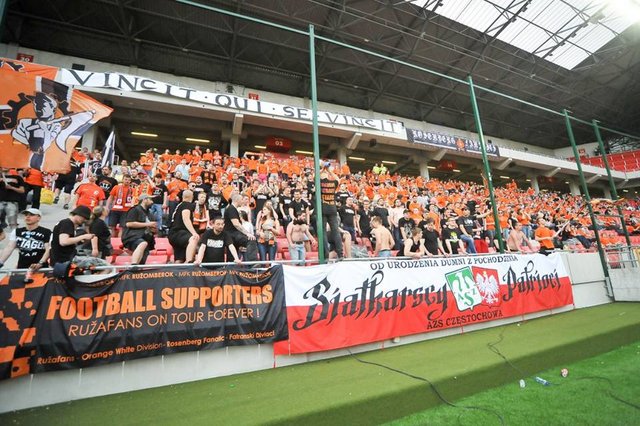 VIDEOS: