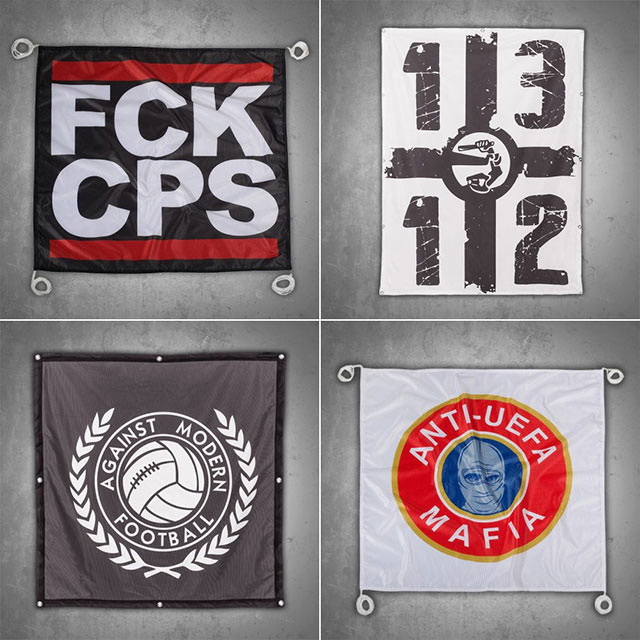 Ultras-Tifo Flags/Banners Production
If you need a printed flag to decorate your room, favorite pub, wave on a stadium or even a banner for you group we can help you!
Just send us your design and we can print it as a standard polyester flag or on PVC for thicker fence banner. If you want, we can even deigns flag for you.
Minimum order is only 1 piece and there are no dimensions limit (from small pocket flags to huge fence banners).
To calculate exactly price you need to send us what you want - dimensions, deigns, material and quantity.
Write us on This email address is being protected from spambots. You need JavaScript enabled to view it. or in inbox on Shop FB page.
And don't forget - we are shipping worldwide!