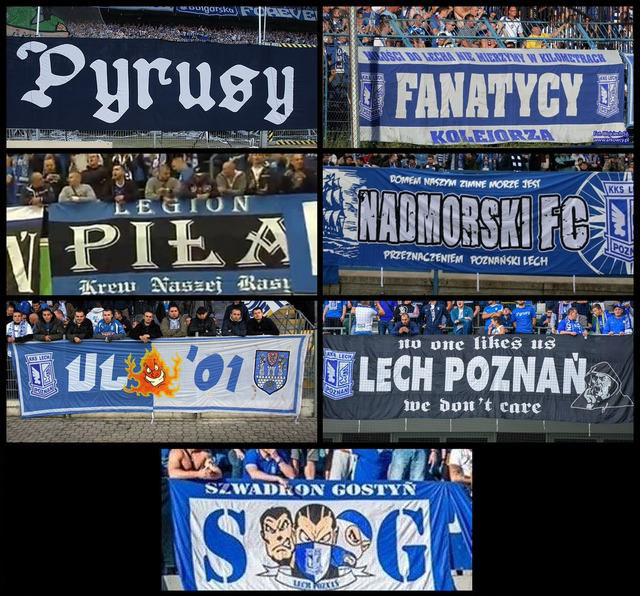 Poland: Big lost for Lech fans.
On Saturday evening group of Widzew hools traveled to Poznan to attack Lech fans, who were coming back from the away game in Szczecin. The result is 7 Lech banners captured in fight, including some of the most important like Legion Pila, Fanatycy, "No one likes us Lech Poznan".
Quickly new graffiti was made in Lodz: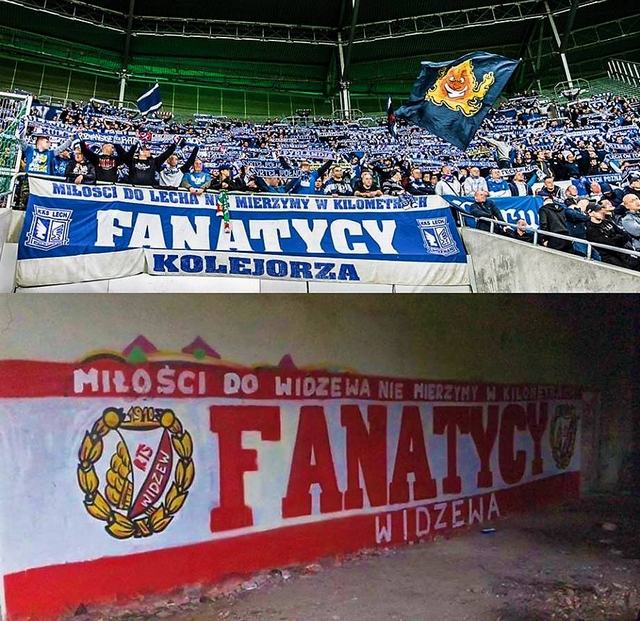 For sure, we can soon expect Lech try to make revenge.