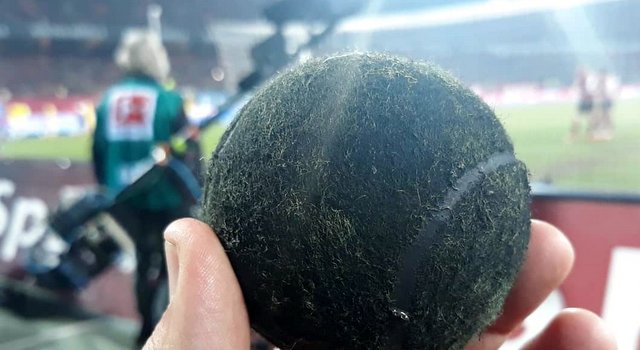 Germany: Match interrupted due to fan protest!
Ultras Nürnberg manage to interrupt tonight's game two times against Borussia Dortmund as a protest against Monday's matche.
First the home fans displayed one choreography against games being played on Mondays, when the match started they threw hundreds of black tennis balls onto the pitch and twice the referee had to break the match.
Many German groups have arranged similar protest when they are forced to play on Mondays, also with the use of tennis balls to interrupt the games.
Photos: