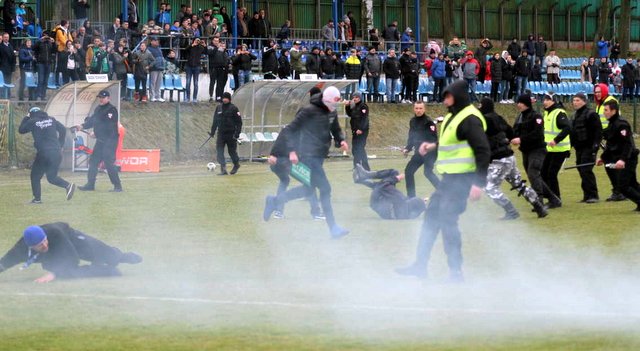 Poland: Riots during match in 5th division!
Old school riot scenes in Polish 4th league (similar to level 5) last weekend.
Away fans from Tarnów burned some materials from the home fans, and the home fans invaded the pitch. Short fight took place between the two set of fans before riot cops interrupted.
Few arrests and 1 cop injured.
Photos: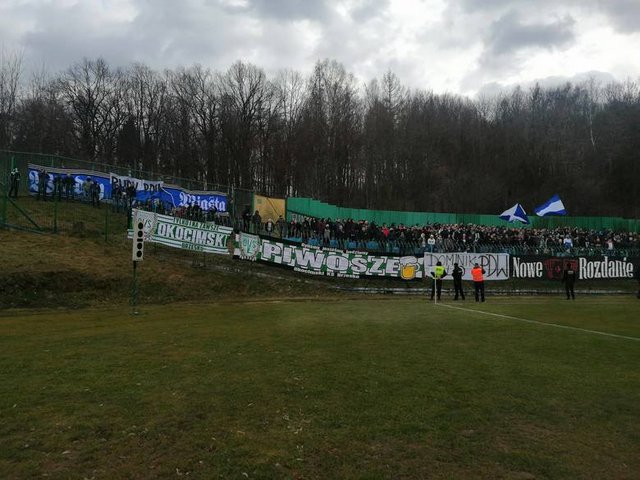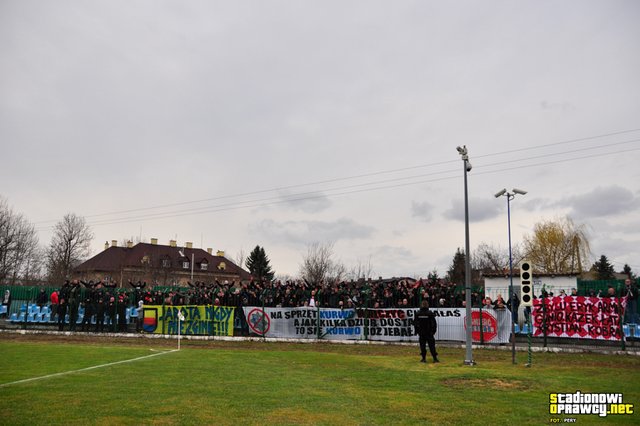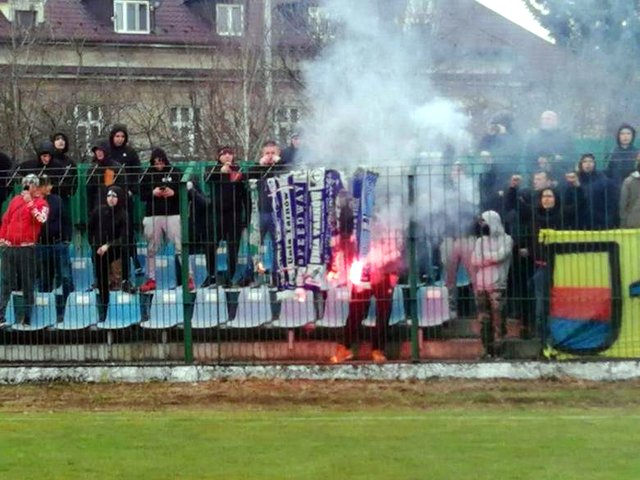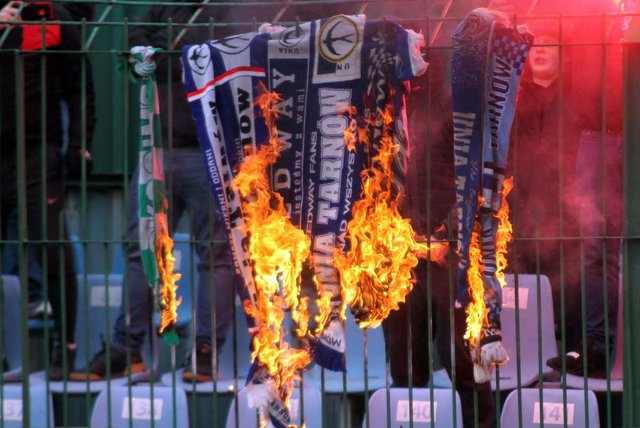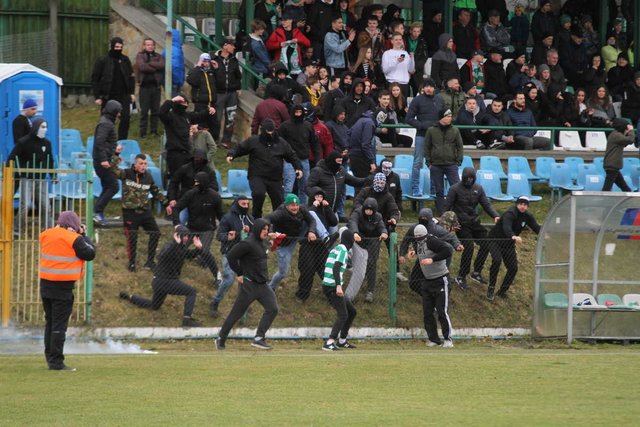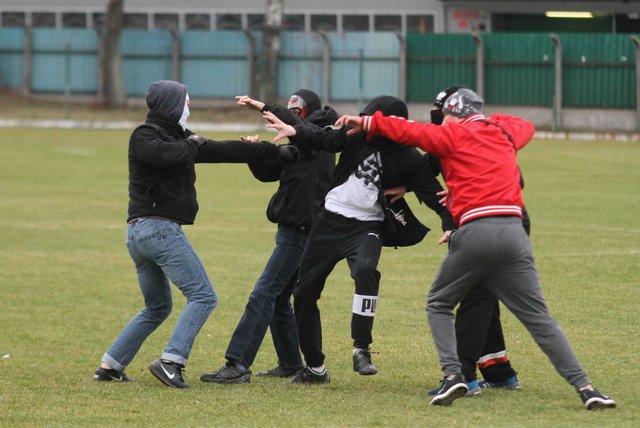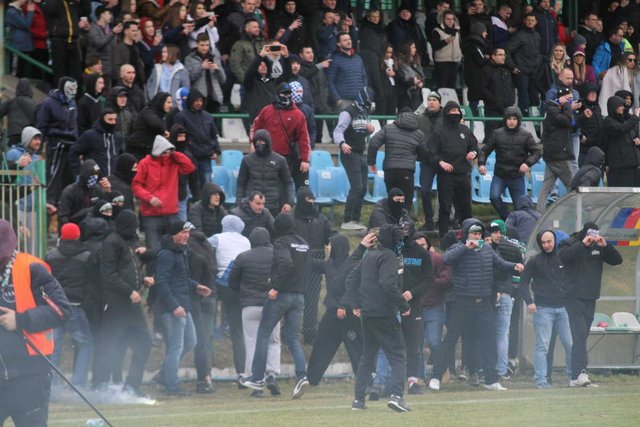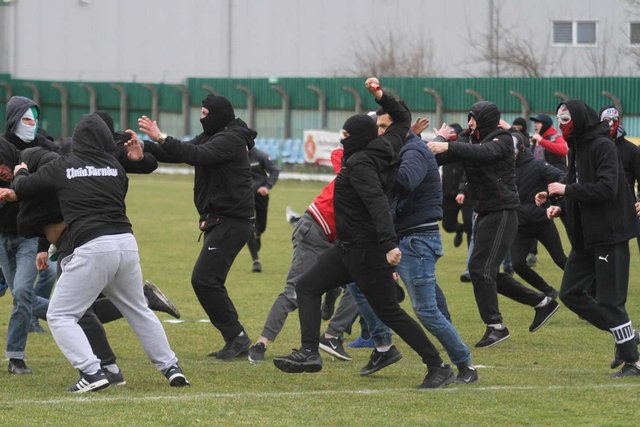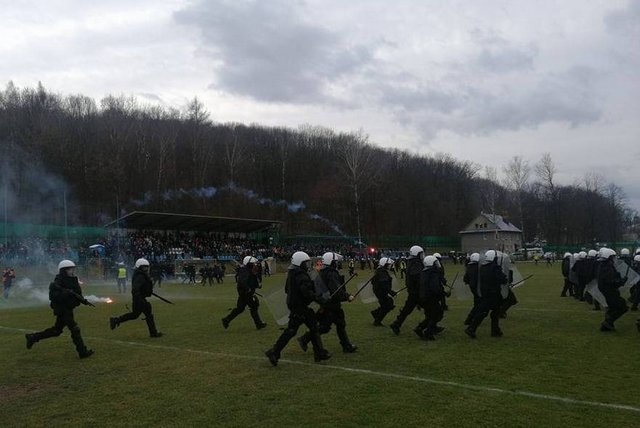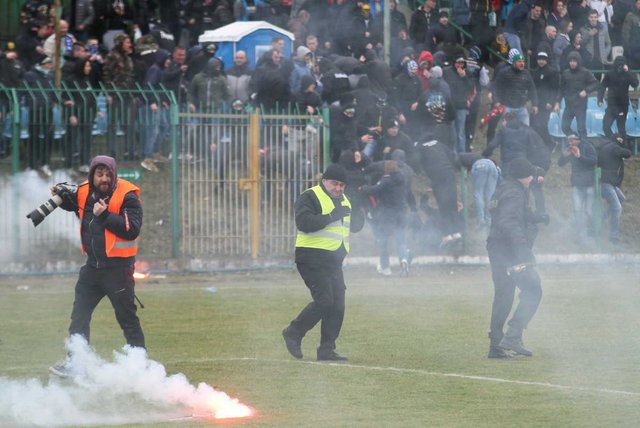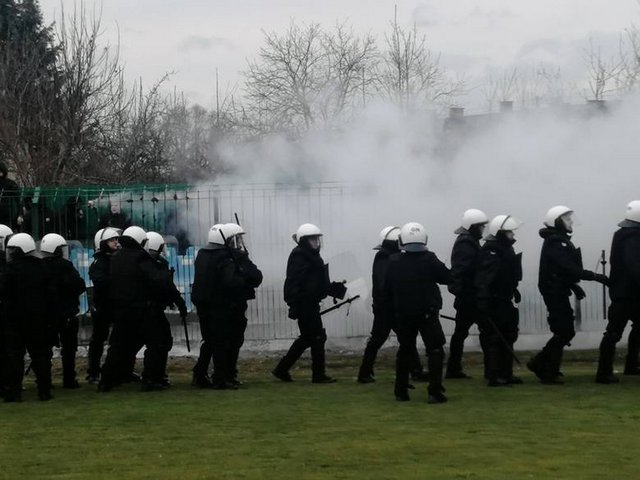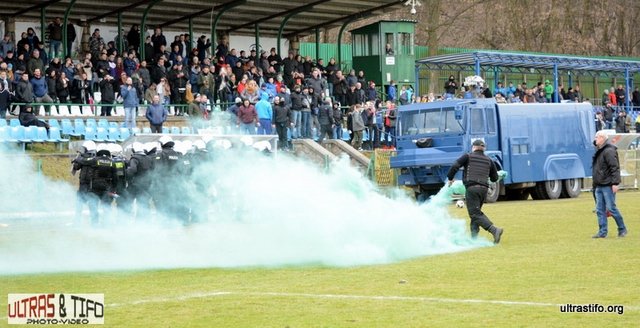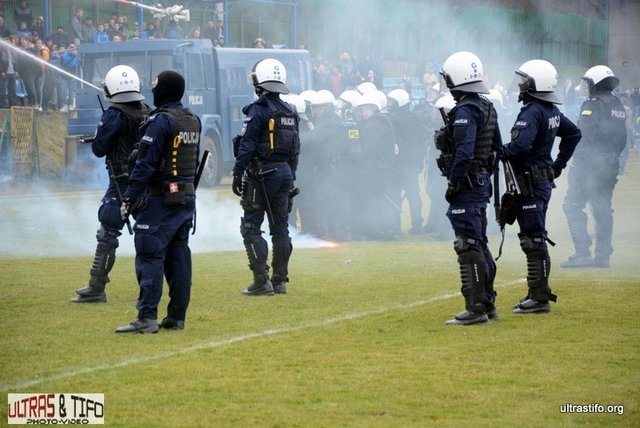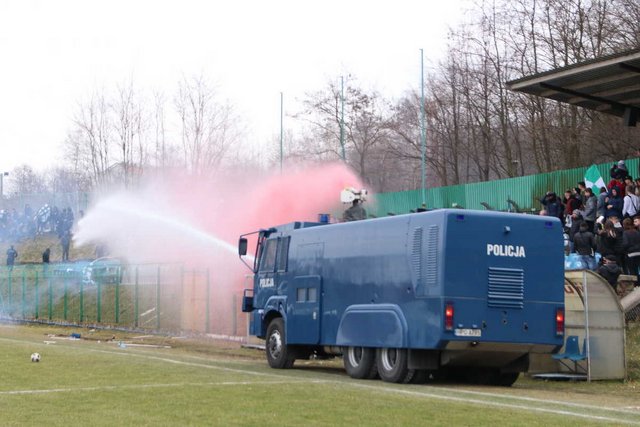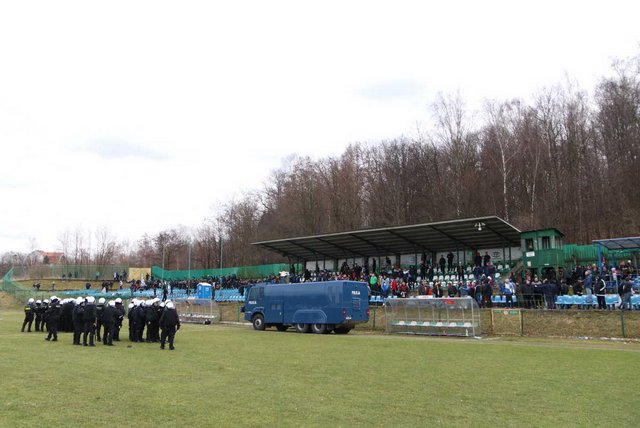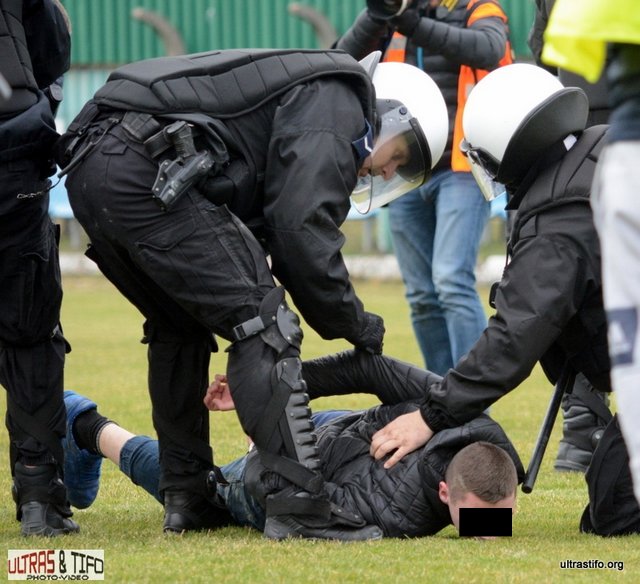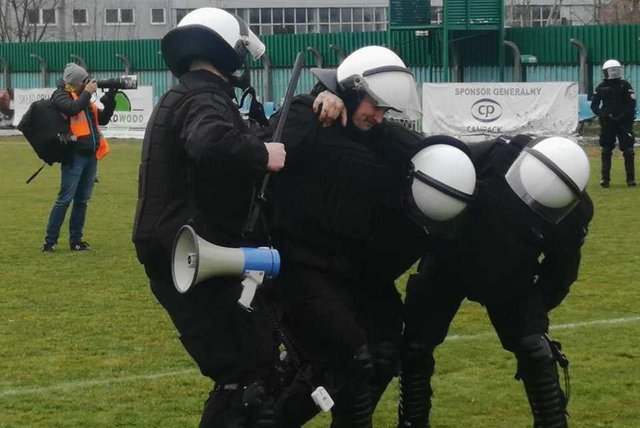 VIDEOS:
Source: stadionowioprawcy.net , www.rdn.pl