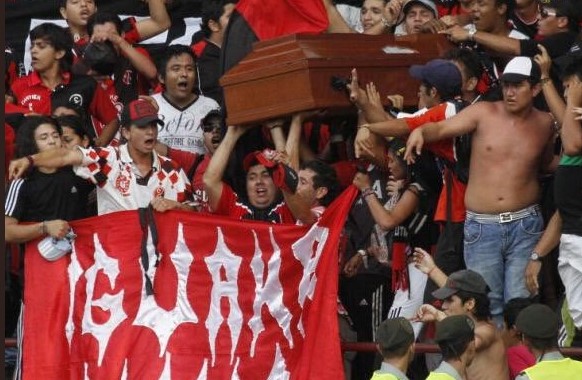 Colombia: More than a game!
Back in 2011,Christopher Jácome, young fan of Cúcuta Deportivo was gunned down on the eve of a big match as he played football in a park.
His friends decided not to let a simple thing like murder get in the way of his plans and took him to 'watch' his favourite team anyway.
They collected the coffin containing the body of 17-year-old Christopher Jacome from the funeral home and marched it into the General Santander stadium in Cucuta, Colombia, to join the 42,000-strong crowd ahead of their match with Envigado.