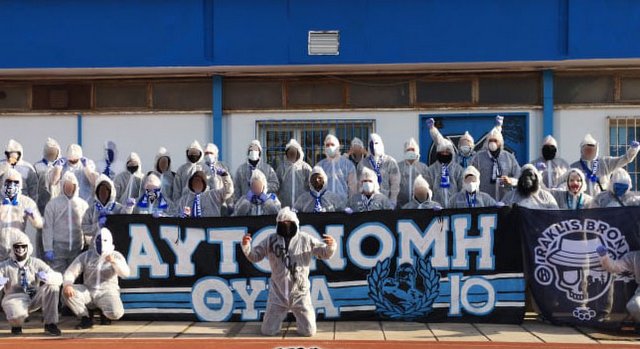 Empty stadiums and postponed matches.
The Coronavirus outbreak (COVID-19) has reached Europe the past weeks and now governments take measures to reduce the spread.
We will try to update this list with countries where football is effected by the virus outbreak.
List of nations where football is effected:
ASIA:
World Cup qualifications is postponed until further notice. Also most leagues is postponed.
Austria:
LASK vs Manchester United will be played behind closed doors. The government will soon decide what to do with the football league.

Bulgaria:
All football leagues are stopped for a month (till 12th of April)
Denmark:
Empty stadiums in March.
Brøndby ultras displayed their choreography despite empty stadium in their recent away game.
Czech Republic:
All public events with more than 100 people will be called off = no fans on stadium.


Croatia:
No football until 31st March (at least).
France:
France announced a ban of gatherings of more than 1,000 people. Most likely football matches behind closed doors until 15th of April.
Germany:
On Sunday, German health minister Jens Spahn advised that all events of 1000 or more people should now be cancelled. Most likely football in Germany will be played behind closed doors.
Borussia M'Gladbach - Köln 11.03.2020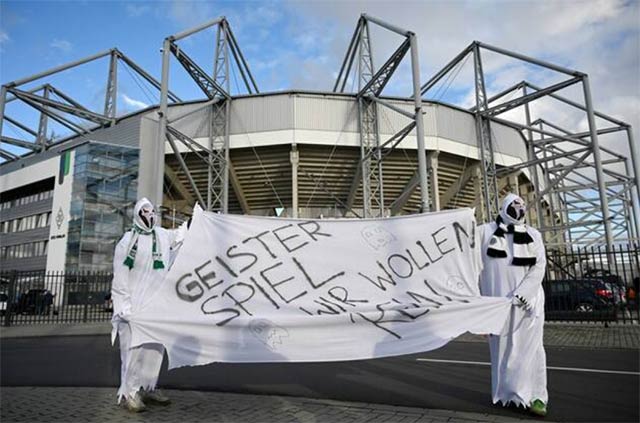 Greece:
The sports minister announced a two-week ban (closed doors) on sports events with spectators. Last month fans of Iraklis made fun of the Coronavirus, but now this also effects the Greek football fans.
Hungary:
Every indoor event with over 100 ppl and every outdoor event with over 500 (not only football matches) people we''ll be canceled or played without fans
Holland:
Yet no bans for fans, but the government will have a meeting later this week about football.

Morocco:
Empty stadiums.
Italy:
All sport events postponed until April.
US Catanzaro with corona virus back in 2003/04. Banner made for the player Giorgio Corona who scored.. 19 goals! Covid-19!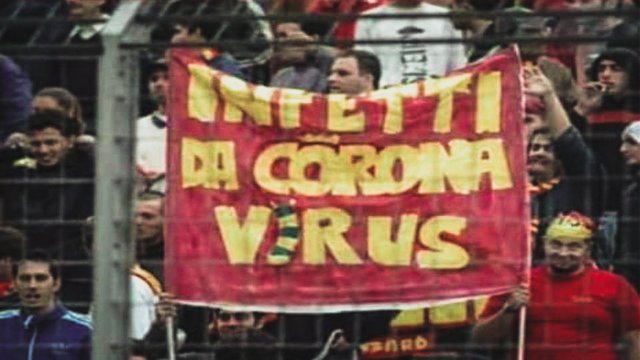 Netherlands:
All matches in the Provence of Noord Brabant will be played without fans.
North Maccedonia:
Empty stadiums.
Some fans gather behind the fence to watch Struga vs. Shkupi.

Poland:
All matches in the Ekstraklasa and lower leagues will be played without fans.
Portugal:
All football matches without fans.
Romania:
All football matches have been suspended in Romania, regardless of the league.
Russia:
At the moment football matches goes on, but only 5000 fans are allowed to enter each game.

On photo Shark Family 2006 from Morocco

Serbia:
No fans allowed on stadium.
Slovakia:
All football matches in next 2 weeks canceled.

Slovenia:
Slovenian football federation (NZS) suspended all the matches in every division until the end of March (at least).
Spain:
Closed doors for at least two weeks. Including Barcelona vs Napoli in Champions League.
Switzerland:
All matches suspended until March 23rd.
Ukraine:
Ban to all public meeting with more than 200 people. So no fans on stadium until April 3