Match report from a great rivalry in Holland
Match report from a great rivalry in Holland
A rivalry in Holland, Feyenoord from Rotterdam against PSV from Eindhoven. After the previous season where both matches were very important for both teams (PSV defeated Feyenoord with 10-0, in the other match Feyenoord defeated PSV with 3-1 and PSV didn't become champion of Holland) this match had a kind of extra loading.

At the entrance of the players the Feyenoord boys had made a choreo in the colors of Rotterdam. Together with the choreo they had 3 banners. One for the club, and the other banners there were written "Eternal Love" and "Eternal Fidelity".
Next to this action there were flags on three different stands of the Feyenoord stadium.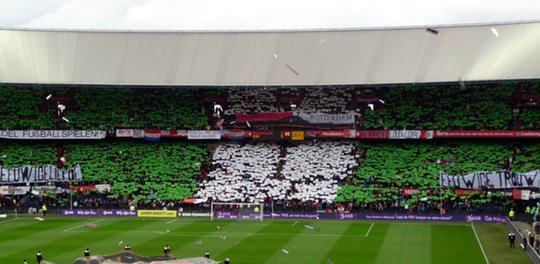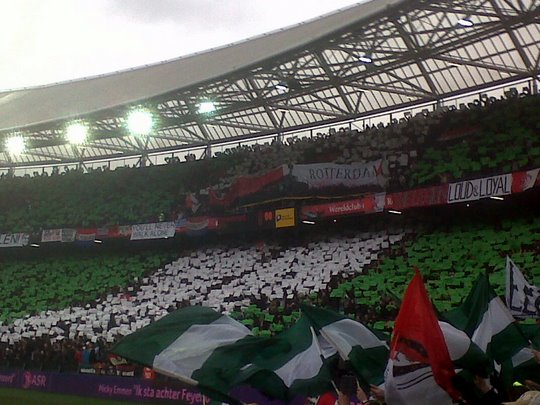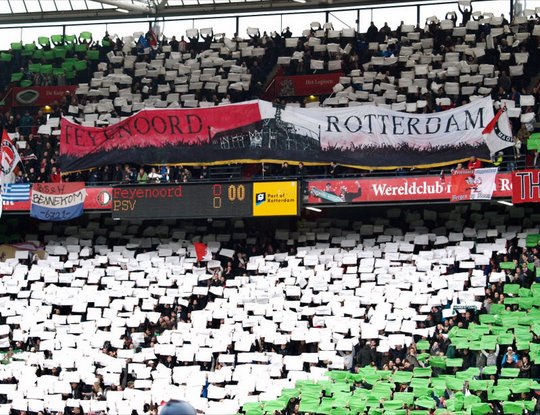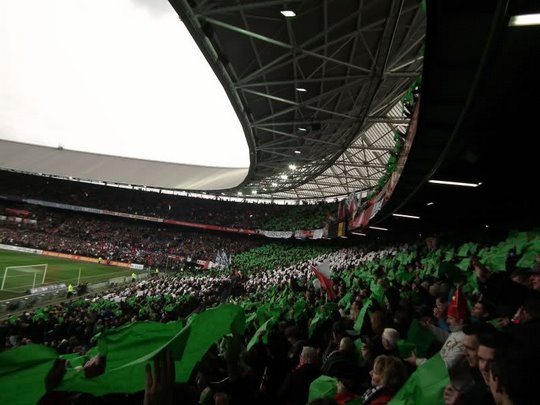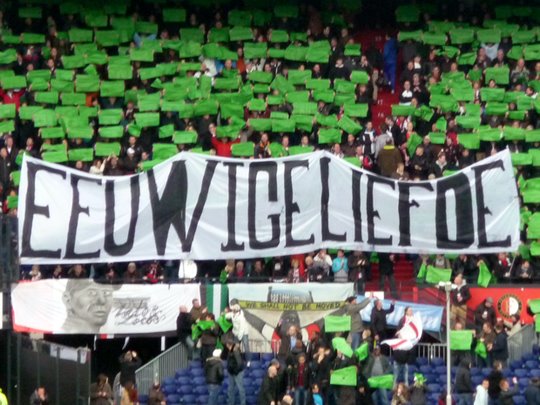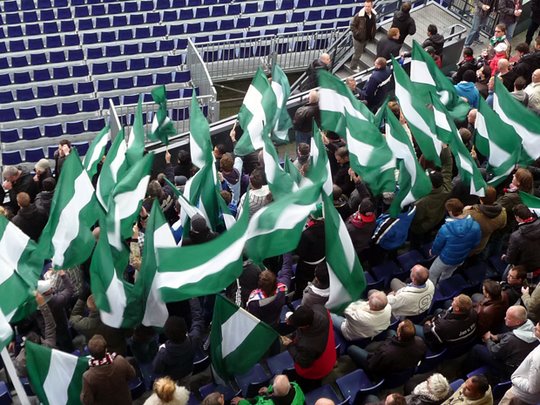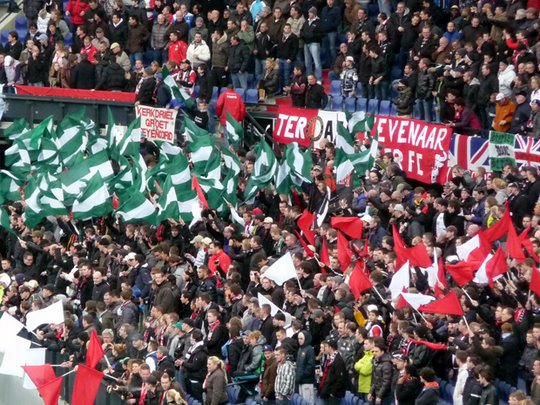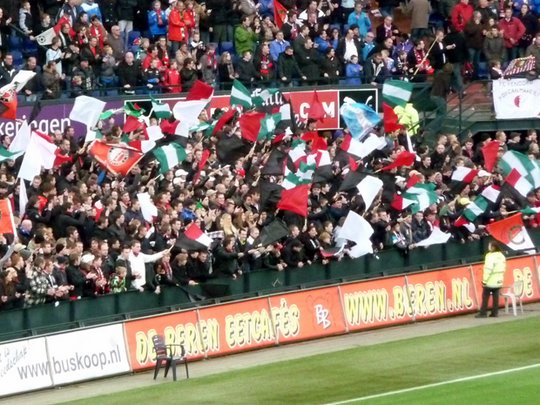 In the 12th minute of the match (symbol of The Legion, the 12th man of Feyenoord) there was an action for a very sick supporter. It was the last match this supporter could visit before it is his time. In the 12th minute the Feyenoord boys had their scarves in the air while singing 'You'll Never Walk Alone'. The PSV gate showed their respect and joined the action.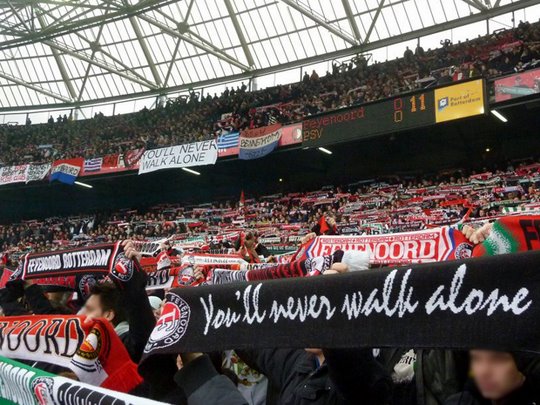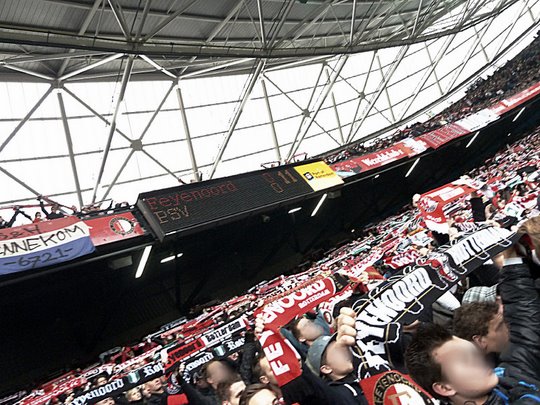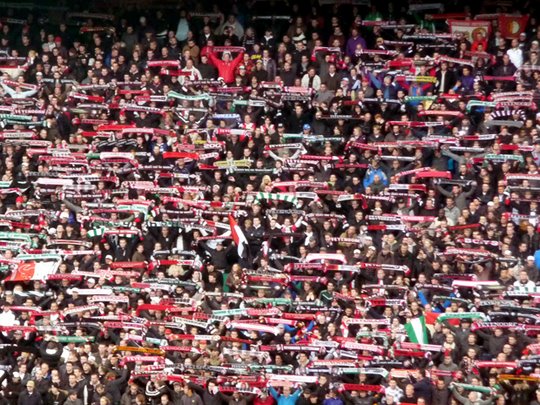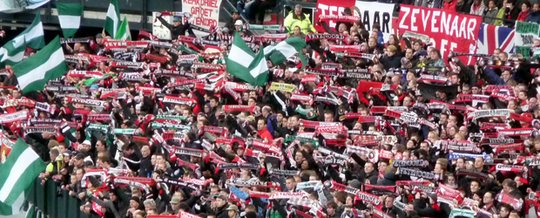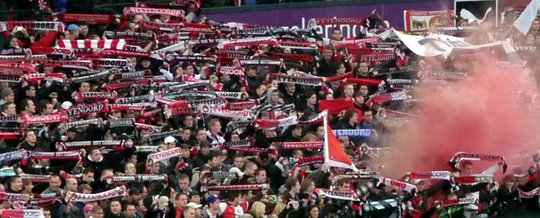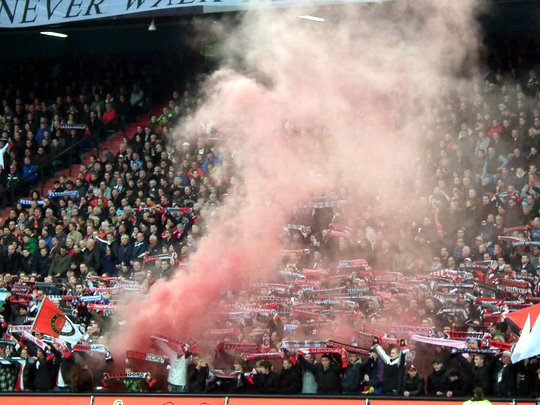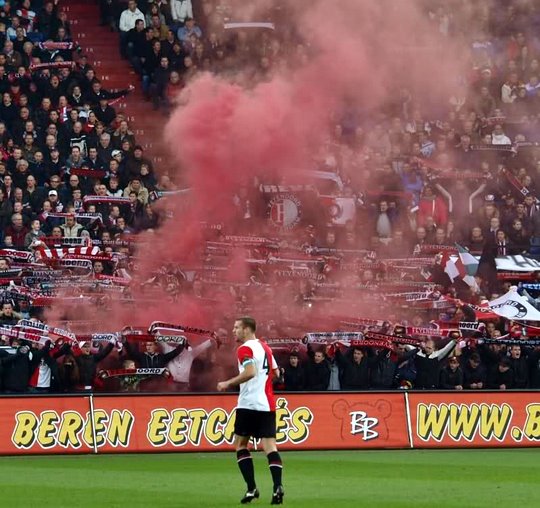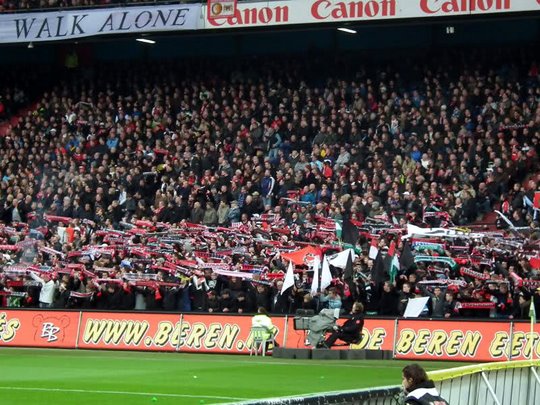 After the match some trouble when Feyenoord throwed fireworks to the PSV section. Maybe 15 bombs went off and the chaos was complete when the Feyenoord fans managed to get passed the stewards.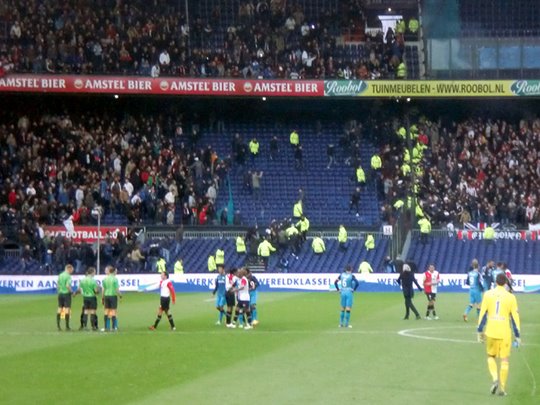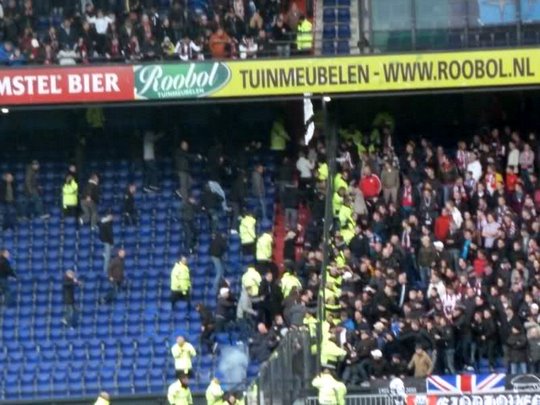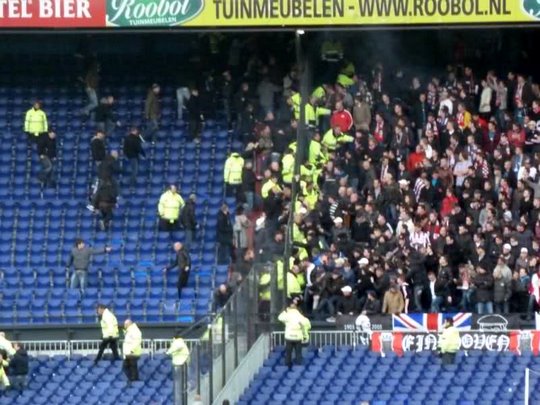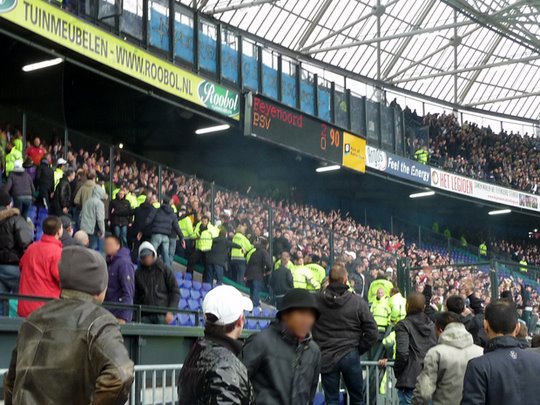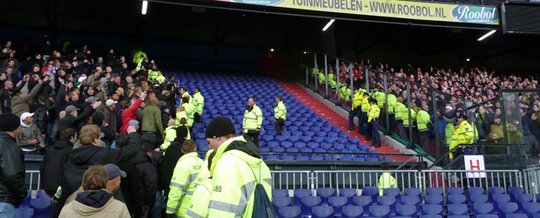 Source pictures: www.lunaticnews.nl , www.fr12.nl

Thanks to our member 1312-FRFC for this report!