Media, club and coach want to get rid of Celtic supporters after Udinese away.
Media, club and coach want to get rid of Celtic supporters after Udinese away.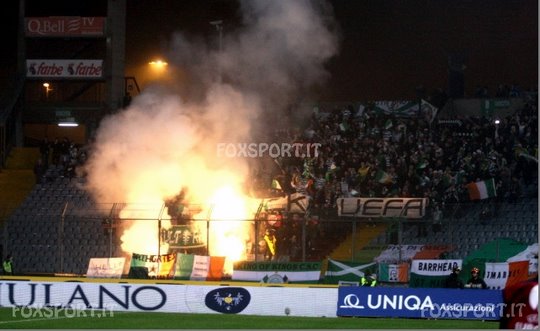 During the match in Udine Thursday 15.12.2011 (Europa League) Ultras of Celtic lighted little bit pyro and held up a banner "Fuck UEFA", as a reaction against UEFA for the fine they were given after they had sang IRA songs earlier in Europa League.
Nothing special for those who follow this website weekly, just a nice action done in the away section. But Scottish newspapers, Celtic chiefs and Celtic coach see this bit different then us. After the match they blame the supporters, want them life time banned and say they are not real supporters!


Here is some of the comments published in www.thescottishsun.co.uk , www.dailyrecord.co.uk , www.news.stv.tv and www.news.bbc.co.uk :
"Any fans identified will be banned from Parkhead for life."
"It is a very small minority and that is an advantage, there are so few of them that we can identify them to make sure that they don't appear back at Celtic Park or travel with us and that is what we are going to do, we cannot tolerate it."
Ian Bankier, chairman of Celtic: "We will weed them out and these guys will not get back into Celtic Football Club."
"It is not only doing us harm, it is doing harm to the whole of Scottish football."
"We are looking to take every measure we can take to stop this."
Neil Lennon, Celtic Manager: "My only surprise is that they got the spelling (on the banner) right."
"I am very disappointed, they have let me down, they have let the board, players and background staff down and 99.9% of the support down."
"It is very frustrating. Those people are not Celtic supporters and we will do all we can to identify them and take the appropriate action."
Ultras-tifo want to make a few things clear:
Distance between Glasgow and Udine is about 1400km. Its an expensive and long trip no matter how you travel, so dont say the fans who took this trip is not Celtic supporters!
Whats the big deal with this pyro? Did anyone get injured? Match stopped? Blame UEFA for the fines given to the clubs, its not supporters who give it!
"Fuck UEFA" on a banner. Its a banner against one of the most corrupted systems in the world, its a banner against a lot of people who ruin our lovely football! Support your fans who made this, or are you scared UEFA will punish you?
Photos & Videos: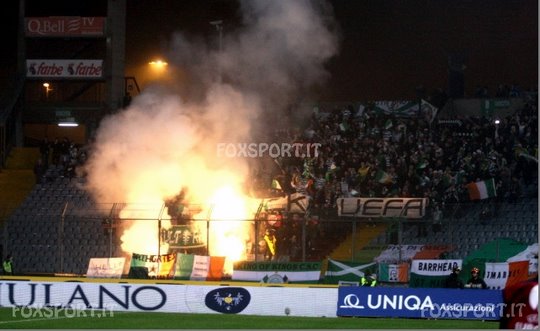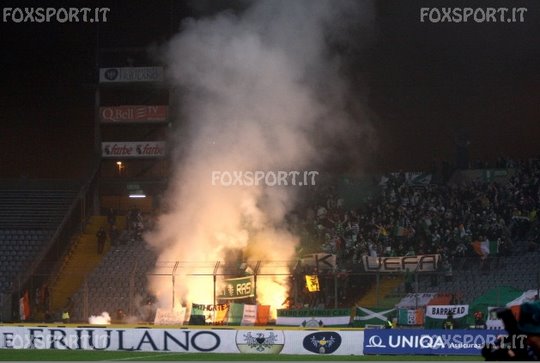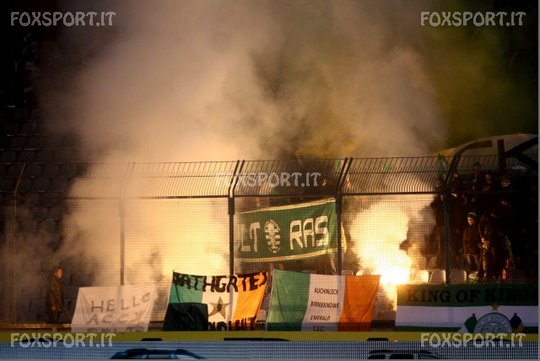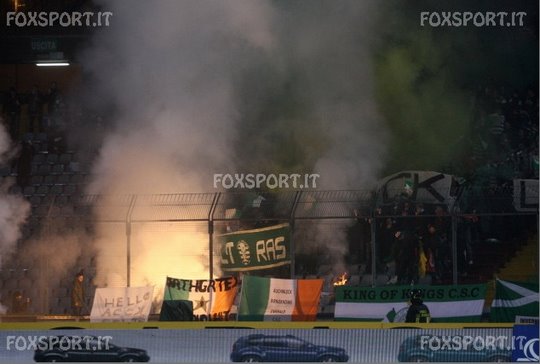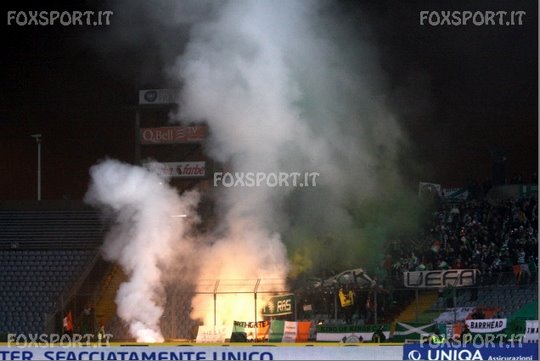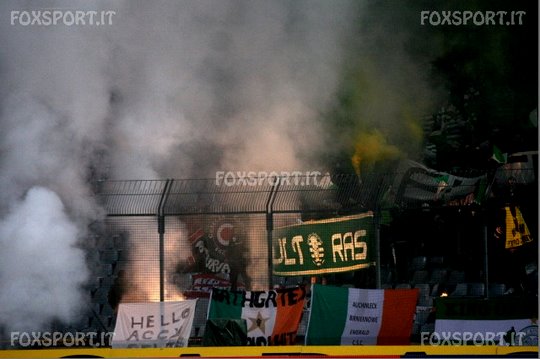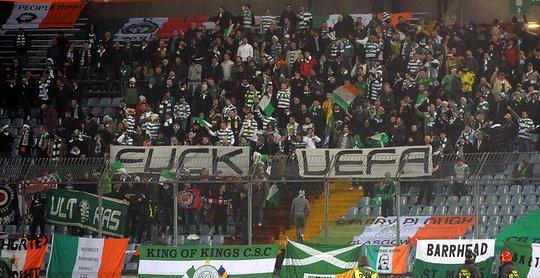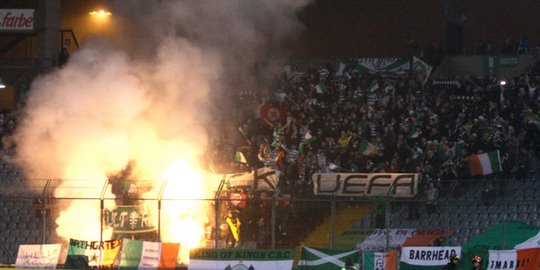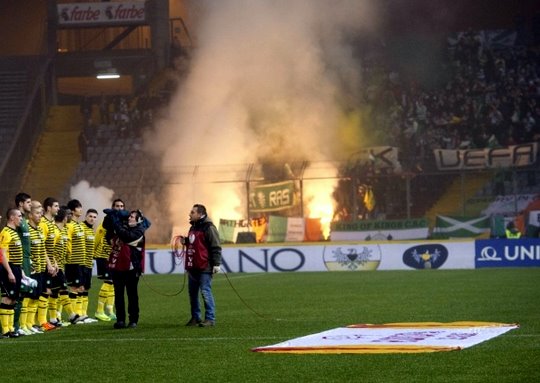 Fuck UEFA