Latest news this Christmas.
Latest news this Christmas.
Few days ago Santa Claus was caught by CCTV cameras stealing gifts. Police started investigation and found out he did attend one match by Fiorentina. It was not easy for the cops to find the real Santa in the crowd, as most Ultras dressed up like Santa to hide him.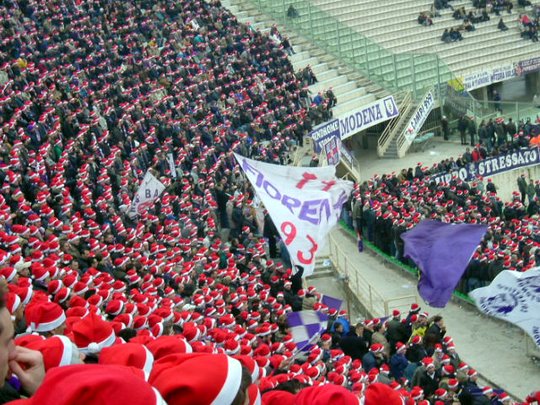 Unfortunately police arrested him after the match, and use of police brutality is again reported to us.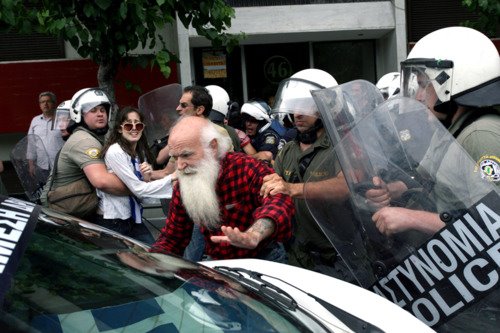 Later same day police found evidences in Santa's house, and its now unsure if anyone lads will get their presents this Christmas.
Santa Claus explained to police that he had to steal gifts this year, as the economic crises in Europe ruined his life.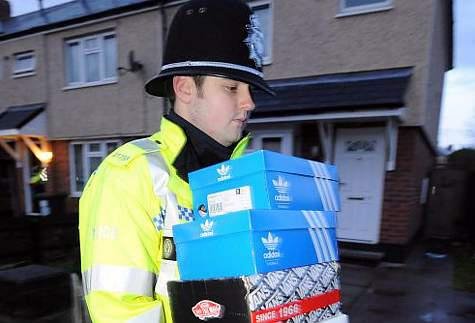 Freedom for Santa!

Other news:
A snowman got banned in 4th division of Croatia this week. Snowman didn't hide his face when he lighted a torch. He also got badly melted when he couldn't handle the torch, most likely cause he had been drinking before the match, which is not allowed in Croatia.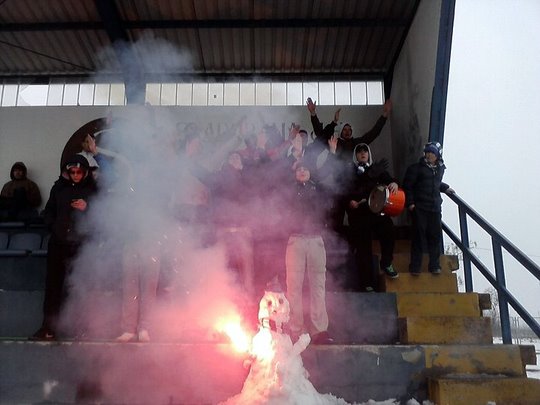 Germany:
A drum froze to ice in Germany this week during a local derby. Supporters of FSV Zwickau got very confused and ended up singing rest of the match without a drum.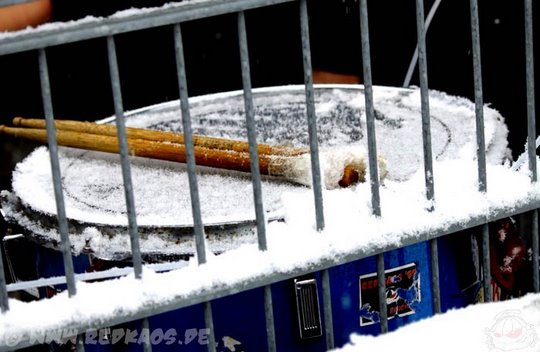 Poland:
To keep Polish supporters warm during winter the government decide to build smaller sections in stadiums. Here is from KSZO II Ostrowiec where supporters stay very close to each others to avoid freezing.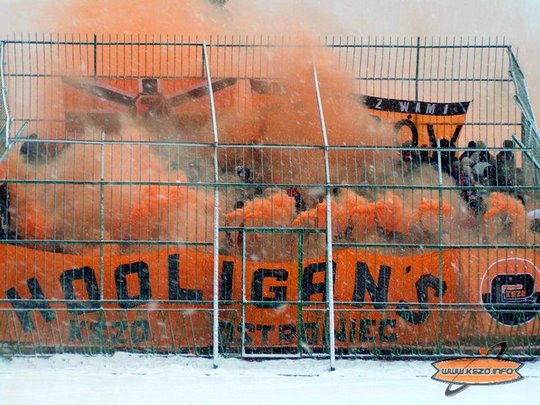 Serbia:
Riot in Serbia broke out last night between Vojvodina and Crvena Zvezda.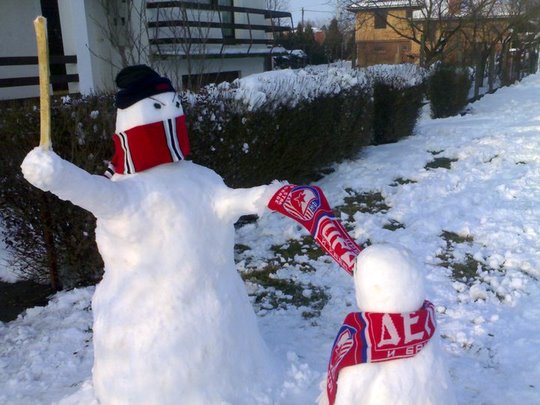 Scandinavia:
Scandinavian Ultras prove they are still Vikings during a match in Malmø.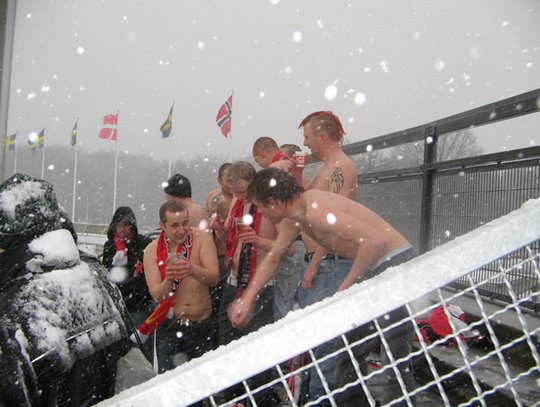 Poland:
Heavy snowball war broke out during a match between Ruch Chorzow - Gornik Zabrze when police started to throw snowballs at Ruch supporters.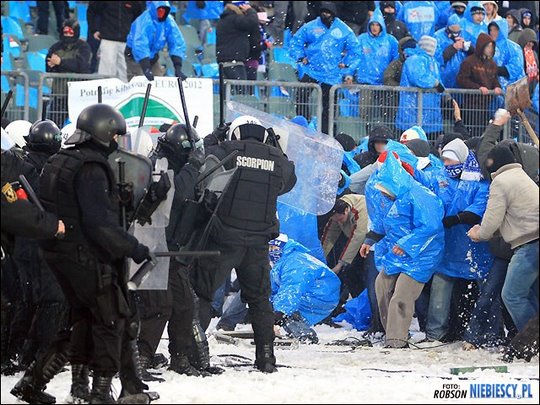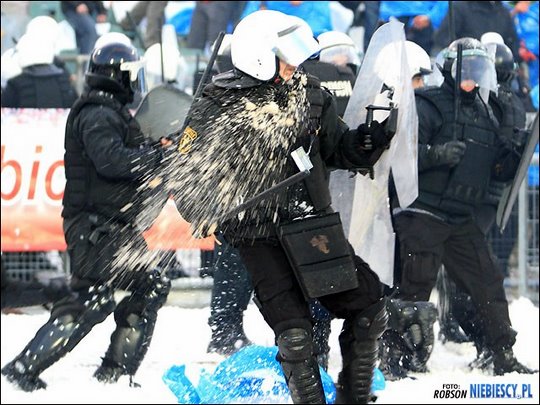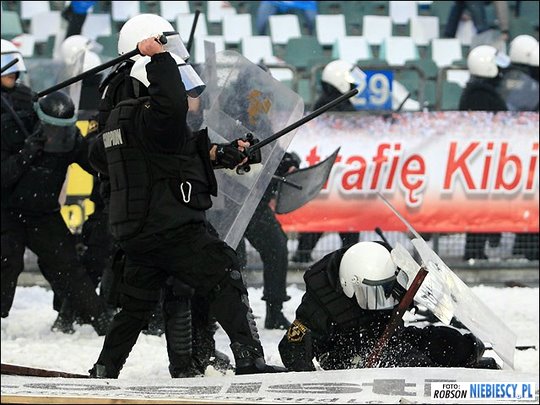 Breaking news:

Santa Claus broke out from prison and is now free!