Supporter protest gave results.
Supporter protest gave results.
During the whole Norwegian football season in 2011 there has been a common protest against Monday matches. Short explained, Norwegian supporters want football to be played in weekends, and the main purpose was to get rid of Monday matches.
The protest went under the name "Fotball skal spilles i helgen" (Football should be played in weekend).
Before the season started all groups in the top division and few in lower division made similar banners, t-shirts, stickers and buttons with same slogan. And on every Monday match supporters were quiet first 10 minutes of the match. There were also some other actions done, like not organize any trips on Mondays, or not even go to the away section at Monday matches. Some also emptied their home section for first 10 minutes of the match.
This protest also reached media several times, and most "normal" fans agreed with this protest.
Result: The new TV-contract has just been signed, valid from 2013, and football in top division will from 2013 only be played on Friday, Saturday and Sunday. No more Monday matches! (Can't change the contract that ends after the 2012-season).
Some of the protests:
Lillestrøm - Sarpsborg. Empty stand first 10 minutes of the match, and banners "We are tired of Monday matches", "This is the result if it dont stop".
Photos:
Common protest banner for all groups "Football in weekend".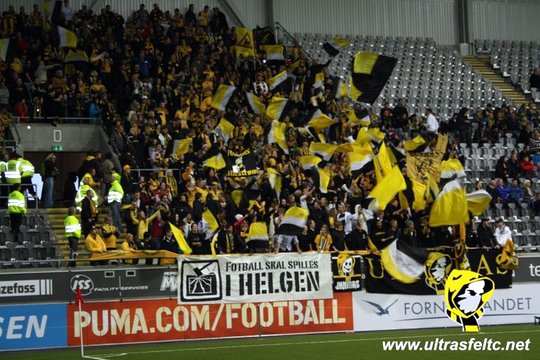 Brann lads jump up to TV-studio with the banner during live broadcast.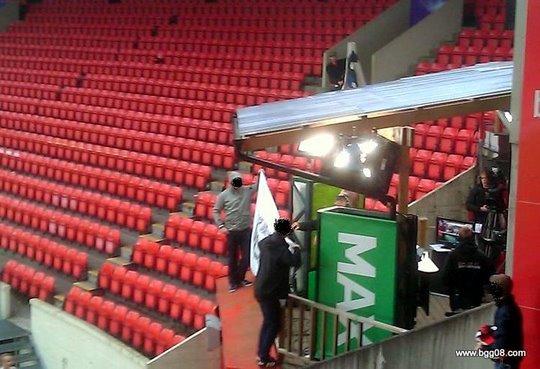 For some matches this banned stayed in front of TV-studio.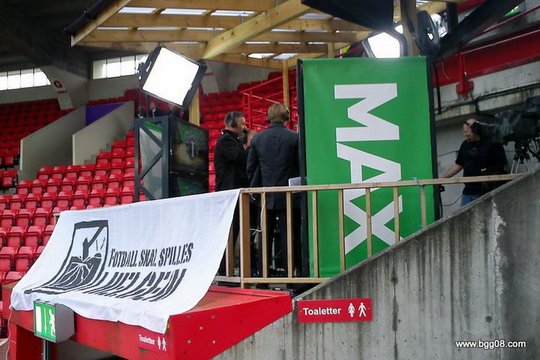 Vålerenga with one of their protests.