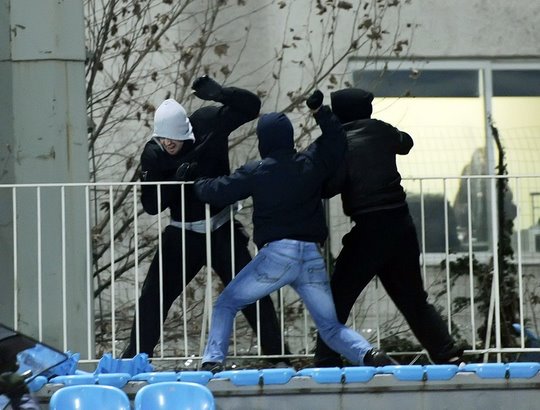 Riots when away fans arrived without tickets.
As you might noticed earlier away fans are often forbidden to enter matches in Greece. Any risk of trouble and away fans wont be welcome.
This Sunday evening a good number of Panathinaikos supporters took the long trip to Giannina, one of many matches they are forbidden to visit. Some had tickets for normal stand, while other fans didnt have any tickets at all.
When supporters of Panathinaikos tried to enter the stand of PAS Giannia riot broke out.
Photos & Videos: